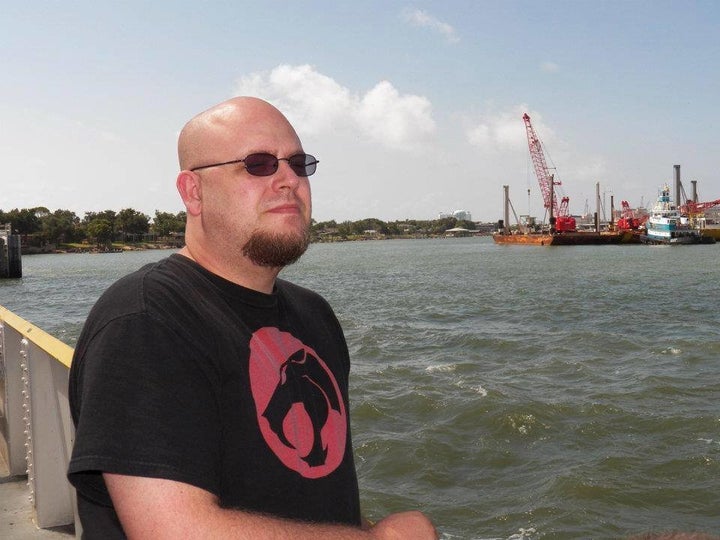 David Claxton is not your typical candidate for sleep apnea, a common disorder in which you stop breathing while you sleep. The 40-year-old Kentucky writer doesn't have any of the major risk factors: He's not overweight or elderly, nor does he have any family history of the condition. And he may never have found out that he suffered from it -- were it not for a dramatic accident.
For nearly a decade, Claxton put up with poor sleep patterns and complained of daytime sleepiness to his doctors, who prescribed him sleeping pills and antidepressants. None of them worked. He wasn't a chronic insomniac, nor was he depressed. He would constantly wake up tired after taking the sleeping pills.
So his sleepless nights continued, rolling over into sleepy days. He had accepted his sleepiness as "just a part of who I am."
Then one day in 2004, when he dozed off while approaching a four-way intersection, crashed into a telephone pole and totaled his minivan.
"I was stunned, I was dazed," Claxton told The Huffington Post. "It was weird that I fell asleep because I had slept nine hours the previous night, from 9 p.m. to 6:30 a.m."
"Once I treated my sleep apnea, all my other problems just fell away."
The crash took place in the middle of the day in La Porte, Indiana, where he lived at the time. Claxton destroyed his car and broke a bone in his neck.
Fortunately he made a full recovery from the incident. His wife pushed him to find the answer to his sleep problem after the crash, Claxton said.
The sleeping pills he was taking at the time (Ambien, and then Lunesta) clearly didn't work. Incredibly, it took nearly two more years for him to finally get his diagnosis.
"I went to seven doctors in total, and it was only the last one who even suspected sleep apnea," Claxton said.
"I'd never heard of it. And I didn't exactly fit the risk profile."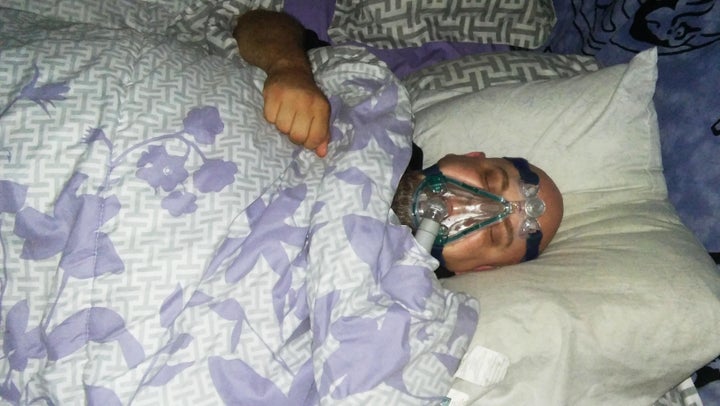 Claxton spent a night in a sleep lab, where researchers found that he stopped breathing 80 times in one night. People with sleep apnea may stop breathing anywhere from five to 100 times per hour.
He was prescribed a CPAP device to use at night, which blows pressurized air through the mouth to prevent one's throat from collapsing.
"Once I treated my sleep apnea, all my other problems just fell away," he said.
Claxton said that he hasn't experienced a drowsy driving episode since 2006, even on long cross-country drives to visit family.
"I almost slipped through the cracks," he said. "I was lucky."
This story is part of HuffPost's ongoing coverage of drowsy driving. Take our pledge to take a break on Change.org. If you have a drowsy driving story to share, send it to krithika.varagur@huffingtonpost.com.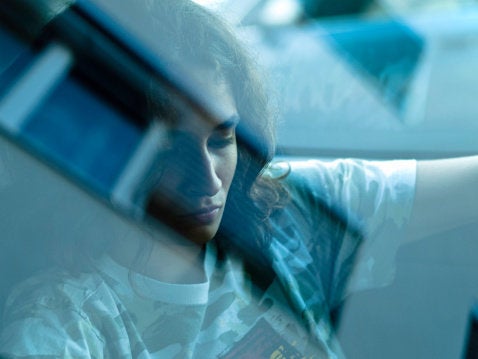 LOOK: Common Distracted Driving Violations