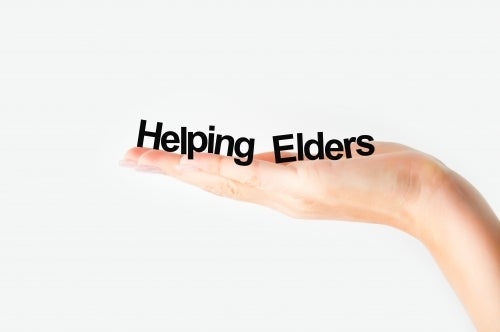 As my last article pointed out, the aging industry along with local community efforts fall short on systems and strategies that help older adults age in place at home. If you're a family caregiver, it is apparent that the system has problems.
For example, if your aging relative needs a ride to have a medical procedure and you cannot get away from work, who will take them to the health center? Our first inclination is to reach for the iPhone and use the Uber app, but that's a no-no. According to the relative's health care team, a patient must have a companion who will sit and wait till the procedure is complete.
Although community services do exist, in many cases, one must plan weeks in advance.
What about housing costs? It's not just seniors who struggle with maintenance, upkeep and property taxes; even the millennials have trouble paying high rent and needing rides.
From your perspective, is your local community doing enough to support seniors and other residents? I asked the Seniorcare.com Aging Council to give one example of a local program doing a good job and one that needs overhaul?
"When aging at home, older adults have trouble accessing the Medicaid home care benefit. To qualify, one must become impoverished. The system is burdensome, and seniors cannot access the needed home community services. As it stands, the meals on wheels program is probably the best-run program and serves so many needs, including having a regular visitor to the home." GetHealthHelp.com.
"No community ever does enough, but I'd like to highlight two excellent programs in Dallas that do a terrific job in helping seniors: The Senior Source and Metrocrest Services." AppleCareCompanion.com.
"San Diego, our local community, continues to build support for seniors. But, like in local, state and national programs, the rapid growth of the aging population makes this a challenge. One partner, we've worked with on an innovative program is Alzheimer's, San Diego. In April 2016, GreatCall partnered with Alzheimer's San Diego to offer one-touch urgent response devices at no cost to families as a pilot program to curb wandering. It's an example of government, non-profit and corporate partnerships and funding by a grant from the County Supervisors." GreatCallInc.
"In the greater Seattle area, Sound Generations provides more than 83,000 residents (older adults & those with disabilities, especially in low-income communities) with services to help them remain "safe, active and healthy." These include meals and fitness programs, transportation, legal aid and opportunities for social engagement. Sound Generations has been a favorite focal point in the county for many decades, coordinating nearly 3,500 volunteers." Long Term Care Associates, Inc.
"No. We have a dementia friendly initiative in name only when in fact only certain individuals and organizations are stepping up. Our local Catholic church has a respite program and staffed by volunteers. I am getting a Rotary grant to help them expand. It's mom and pop stuff taking place. No unification. Local government, on the other hand, gives us space to meet but is doing little to embrace dementia friendly. It has to brew up from the grassroots and reach a tipping point for people to pay attention." TheAgingExperience.com.
"The good: Fitness programs and transportation services. An active lifestyle can open the doors to so many positive developments. Seniors get to keep health risks at bay, avoid loneliness and social isolation, and maintain their minds engaged. The bad: Security. Although some measures are in place, seniors still experience abuse of all kinds from their caregivers, fellow residents, and even family members." ALTCP.org.
In Philadelphia Catholic Social Services & JEVS are doing great work helping the elderly and their caregivers. The Philadelphia Corporation on Aging & MAXIMUS are not!! HomeHelpersPhilly.com.
"My community hosts a variety of events and activities for adults at the senior centers. They receive funds from the New York Department of Aging, but it can't rely on walk-in traffic, the agency needs to do more community outreach." AdviseandProtectscc.com.
"Of course, there are always gaps in services, especially when there is a dependence of funding. One of the better programs in my community is Help Adult Services. They are a local non-profit organization that has an equipment loan program. The program is truly excellent." CaregiverSupportServices.com.
Related
Popular in the Community