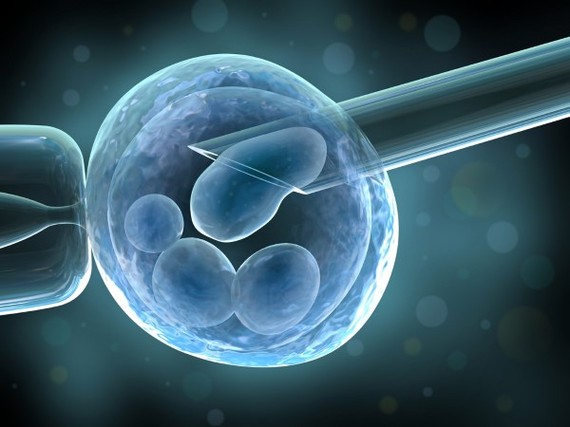 We can see huge discrepancies regarding statistics that the reproductive medicine industry reports for the health of egg donors following donations. This information is regularly given to donors before they donate to reassure them that the process is safe.
For example UCSF Medical Center offers this information to potential egg donors:
Another website, Angel Egg Donation reports:
Well, here is one possible explanation for the discrepancy in tracking complications with egg donors. This is from a recent email I received from a former egg donor on the Donor Sibling Registry:
I woke up during one retrieval. What I recall is that the doctor was roughly, rapidly, and aggressively plucking my eggs. I could see the image of my grossly inflated ovary on the screen. I protested in some way-called out in pain or said "hey!" His reaction was angry-I felt hostility directed at me; it's possible that the nurse was actually the intended recipient of this anger. Perhaps she hadn't knocked me out sufficiently.

I subsequently had symptoms of OHSS ("warnings" or information about this had been extremely light and dismissive). My calls to the clinic went unanswered. I drove down there instead. They quickly got me out of the waiting room full of hopeful parents, looked at each other, and told me, "well, go to the ER then. I don't know what you want us to do." Keep in mind that they knew ahead of this cycle that I would no longer be donating. There was never any follow up from the clinic.

Interestingly, the records I recently requested and received (after intervention from my doctor) don't include anything about that cycle other than a few blood tests, whereas the records for the previous donations include detailed sonogram monitoring of the progress of the eggs, information about the meds (names and dosages), and the date and time of the trigger.
A Canadian journalist discovers other reasons that OHSS in egg donors may not be reported accurately (relevant to US donors as well) :
There are many reasons why CARTR (Canadian Assisted Reproductive Technologies Registry, which is maintained privately by the medical directors of in vitro fertilization clinics) data on donor-adverse events may not be complete. For one thing, it's not common practice for fertility doctors to formally follow up with donors after a procedure, unless the women are specifically at risk of OHSS. Several physicians told me that they simply invite donors to get in touch if there's a problem. Some women do so, but others may have already left town, or they're told by brokers not to contact doctors directly. Health concerns can also turn up weeks, months or even years after the donation. By that point, it's not clear if they're related, so some donors don't mention these issues to their fertility doctors. Without deliberate follow-up, doctors may not be aware of what goes wrong after the fact.
Additionally, when egg donors suffer medical/genetic issues after donating that recipient families should know about, they oftentimes have trouble getting this urgent medical information through the clinics and onto the families that deserve to be in the know.
We've recently heard from several more former egg donors with medical/genetic issues that they felt important for recipient families to know about:

I donated my eggs four different times at Genetics & IVF Institute in Fairfax, VA in the 90s/early 00s. Since then I discovered I carry a gene which means I'm at a much higher risk for getting several types of cancer. Since then I've tried to contact Genetics & IVF Institute so that they can relay this information to my offspring (they have a 50/50 chance of inheriting it) but they were not interested and it was obvious that they were not going to inform the families despite the fact early screening could potentially save these children's lives.

I've recently turned 42 years old and I was just told this week that I most likely have Ovarian cancer (this will be confirmed through pathology after surgery) and that I will need my ovary removed asap. I don't know if this is because of donating my eggs when I was younger or because of my family history. It's very upsetting either way.
They didn't update my medical information when I notified them. I have contact with 1/5 of my recipients. She was my 3rd donation. I notified them prior to that donation of several issues. She did not receive those updates until we gained direct contact, and I updated them for her. It makes me sick to think this happens to more than just our case, and with conditions worse than what was found in our family.

I notified GIVF in 2005 (7 yrs after donation) that I had been diagnosed with a genetic condition. Someone there promised that they would pass along the information to any recipients. Last year, through DSR, a recipient and I made contact. No, they had not been notified. I imagine this happens a lot.

If you used the Cooper Center for IVF between 1997-1999, or know anyone else that did, please see the postings for this clinic on the DSR. Contact Wendy if you need more information. I have been a member of the registry since 2004. I donated eggs in 97, 98, and 99. I am concerned about the children that may have resulted from those cycles. I have been diagnosed with Autosomal dominant Polycystic kidney disease (ADPKD). I have 4 children, 2 have the disease. One does not and the youngest has not yet been tested. He is 15 and conceived from the cycle in 99. I kept 3 eggs and donated 20. I contacted the clinic immediately after I found out. They completely accepted the information but did not give me any real indication that they would relay the information. I lost my mom in 2005 to aneurysm as a result of the disease. My niece had aneurysm surgery 4 years ago. She was the youngest diagnosed with serious complications. My sisters are both in renal failure waiting for transplants.
Related
Popular in the Community