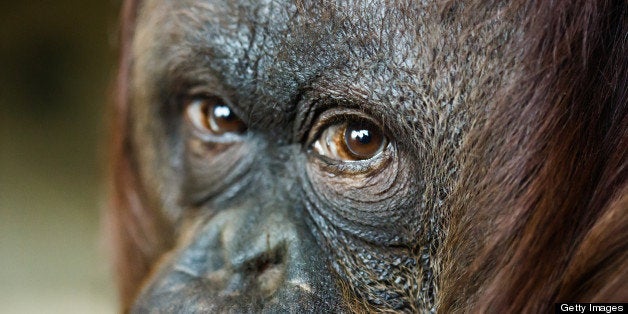 The orangutan is going extinct because of palm oil cultivation. The same palm oil which is found in our chocolates and skin creams is also accused of being a major contributor to climate changing green house gases that will affect us all from Kiribati to California. These are the issues most commonly associated with "palm oil."
On the issue of carbon emissions, we in developed nations who make up a mere 20 percent of humans worldwide are responsible for a staggering 70 percent of global emissions . Simply put, if the intention to fight climate change on a global front is honest, developed countries including those in the European Union and North America would be mandating how much their citizens can consume. Doing this however, would likely mean high unemployment rates and poverty, which describes life today for millions of people in developing and underdeveloped countries.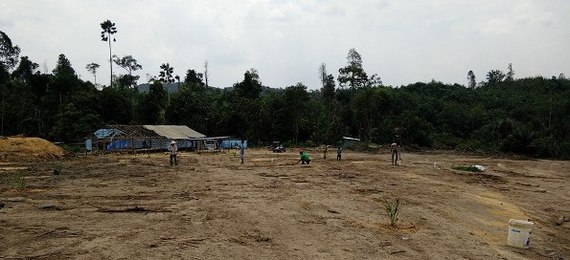 In the case of palm oil, we "speak for the environment" by demanding that palm oil be produced sustainably. The popular definition of sustainable palm oil comes from Greenpeace and enjoys wide support by social media activists. Its definition focuses on protecting HCS or High Carbon Stock forests (meaning climate-change-fighting forests) while maintaining the rights of local peoples to either accept or reject palm oil plantations in their communities. The one factor they've failed to address is local communities that may want to clear HCS forests to grow palm oil. What is the solution there? Do we tell these villagers who own a few acres of primary forests that we will not accept any palm oil they grow as sustainable?
Sustainable palm oil cannot be only about orangutans or saving forests to fight climate change.
People's lives have to be a key consideration in any definition of "sustainable" palm oil. Up to this point, the arguments are focused too heavily on whether its sustainable cultivation will save forests and benefit the lives of people that are for the most part, thousands of miles away from where it's grown.
Free, Prior, Informed Consent (FPIC) by impacted local communities is added as a second thought to allow local people to make a choice between keeping their status quo as forest dwellers or turning it into small palm oil plantations as long as long as those lands are not considered HCS forests.
This was a commendable pledge on the part of signatories of the Indonesian Palm Oil Pledge(IPOP) Asian Agri, Cargill, Golden Agri-Resources, Wilmar Group, Musim Mas and the Indonesian Chamber of Commerce, but will it work as a global standard for sustainable palm oil?
"For me the pledge already breaches the State Constitution. We lose our sovereignty because we are controlled [by the pledge]. Our authority is being taken over by the private sector."
"Not all people even understand HCV yet. In Kapuas Hulu already 50 percent of the district is in conservation areas, so please don't disturb us with more. Go to the National Park and don't disturb us with HCV and HCS!"
African nations also have plans to create millions of hectares of palm oil plantations for self sufficiency and the same issue of saving forests versus development is being argued. Sir Jonathan Porritt who is leading a study to define HCS forests had this to say after a recent visit to Liberia:
in the event of a 'zero deforestation' commitment being imposed upon them in Liberia, there would be very little if any further oil palm development... I have no reason to believe that they're( groups that committed to zero deforestation) any less concerned about the fate of the world's poorest people than I am. But their uncompromising advocacy of the zero deforestation position leaves no room for manoeuvre - even in a country like Liberia, still heavily forested in comparison to the UK and practically every other EU country, and now, it seems, forever chronically poor.
A global definition of Sustainable Palm Oil
Somewhere in the mix of the IPOP pledge, Sir Porritts on-going study on forests and the originator of the term "sustainable palm oil" the Roundtable on Sustainable Palm Oil, is a standard for sustainable palm oil that will be true to the word "sustainable."
This sustainable oil will be an affordable cooking oil to poor people in underdeveloped countries while allowing some of them to improve their livelihoods by creating their own small plantations. The same oil will be an important option for energy for us if we ever wean ourselves from fossil fuels. Orangutans can continue to share this earth with us as the case of Sarawak has shown. In a mostly degraded environment, they continue to exist and the hope now is that new conservation efforts will increase their populations.
IPOP signatory Wilmar Group has taken a leading positionn on the issue of small farmers in Sarawak by saying that it will:
be developing a programme with various stakeholders to help local smallholders and farmers develop their native customary land responsibly, irrespective of whether "it is peatland or not, as we understand that indigenous communities depend on this land for their livelihood.
The IPOP agenda should follow that of Sarawak. Step back, hold off on expansions and take a good look at what needs to be done to address the needs of local peoples and conservation rather than focus on zero deforestation exclusively. Riau province which has suffered intensive deforestation for palm oil and paper could surely use focussed attention. With the influence they have, IPOP signatories can play a huge role to assure the long term survival of the critically endangered Sumatran orangutan while helping to eradicate poverty in Indonesia.