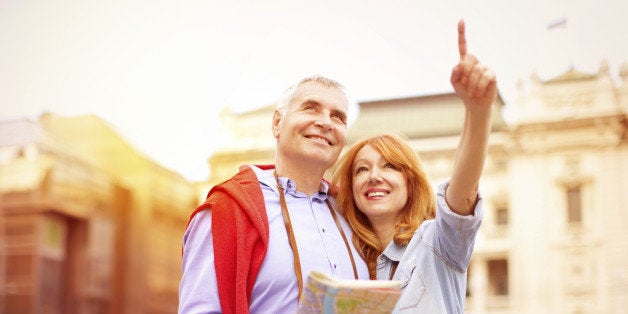 Have you looked around lately to see yourself surrounded by an empty nest? Have you thought of leaving the nest yourself? There seems to be quite a bit of guilt incorporated into that idea -- that somehow leaving the nest means you're being selfish.
You know what? You've earned the right to be a little selfish. You have earned the right to choose a path for yourself and to decide what your future will hold. Your kids left the nest as a sign of liberation and maturity, venturing off into the world to leave their own mark upon it. You, too, can now leave the nest to venture out and seek your own freedom. Now is the perfect time to rediscover yourself, your relationship and your dreams. You are now free to fly!
And don't worry about those feelings of guilt -- the world we live in today is incredibly small. Through the magic of the Internet, it is possible to stay in touch with family and friends as regularly as you'd like. While it might not be the same as sharing a hug, you can still be there for every single important moment.
Whether you live around the corner from your family or around the world, it's what you put into a relationship that matters. If you want to witness every milestone and memory, there's an app for that. And if you want to avoid being overly-involved and guilted into babysitting for free multiple times a week, there's a plane for that.
You can video chat during birthday parties, Christmas celebrations, bridal showers, baby showers, adventures in learning to crawl and good old-fashioned lazy Sunday mornings. You can text your family and friends as much from abroad as you can when you live in the same city. You can "see" your family more often through video chats than you likely do living only a few states away. Technology has enabled us to stay connected despite physical distances.
Make your own choices for your own life based on your own dreams. Ignore whatever your gossiping neighbor is saying about the divorcee who up and moved to an island. Because at the end of the day, you could be listening to that negative gossip, or you could be listening to the waves crash on the beach while sitting with that divorcee who had the nerve to follow her dreams.
At the end of the day, your choices are your own. Don't allow guilt or gossip to influence you. If those people were following their own dreams, they wouldn't have time to try to make you feel guilty for focusing on yourself for the first time in decades.
To all you Empty Nesters: Fly toward freedom, wherever that may lead you! Whether you visit 30 countries, or spend winters in the tropics, or buy an RV to wander down each road you find, go do whatever makes you happy. It's okay for you to leave the empty nest, too.
Amanda Walkins writes from her home in paradise on the island of Roatan. She chose to retire from the corporate world in search of greater happiness, and found it abroad. You can read more at www.amandawalkins.com.
Calling all HuffPost superfans!
Sign up for membership to become a founding member and help shape HuffPost's next chapter