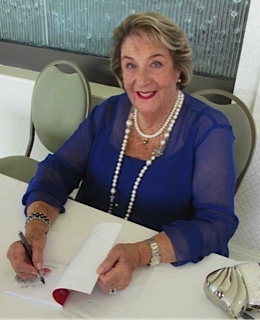 Beauty expert Martha Weinstein celebrated her 90th birthday with the official launch of her book, The Stay Young Revolution: How To Transform Fear of Aging Into Confidence of Youth.
Guests enjoyed a Tango demonstration followed by a lesson in this iconic dance. The men received a Fedora hat as a party favor, the ladies, a feather boa. All were given a copy of Weinstein's book that explains how to hold back the years without resorting to invasive fillers or cosmetic surgery.
With seventy years' experience in the health and beauty business and known as the Argentine Oprah in her home country following the success of her TV show that ran there for almost twenty years, Weinstein has been helping women in Los Angeles stay young, healthy and beautiful naturally for thirty years.