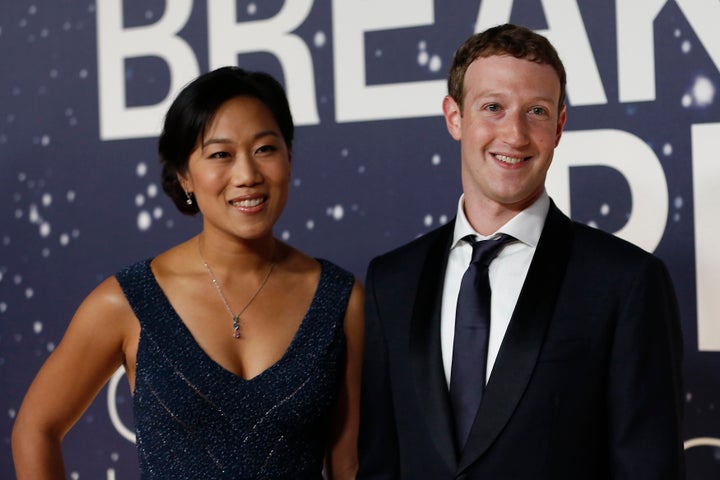 The young tech titans of Silicon Valley are now philanthropists.
Over the last century and a half, it has become commonplace for the world's wealthiest businessmen to give away large chunks of their fortunes in the sunset periods of their lives. But things have changed in the 21st century: Philanthropy is growing worldwide, and philanthropists are starting earlier than ever.
Mark Zuckerberg and wife Priscilla Chan, who just pledged to give away 99 percent of their estimated $45.5 billion fortune over their lifetimes, are just 31 and 30, respectively.
Both Andrew Carnegie and John D. Rockefeller, the forefathers of modern philanthropy, did most of their giving when they were much older. America's second wealthiest man, Warren Buffett, didn't begin seriously giving until his 70s. Buffett, along with America's wealthiest man, Bill Gates, started the Giving Pledge in 2010, encouraging billionaires to donate more than half of their wealth to charity and even getting Zuckerberg to sign on.
The amount Zuckerberg and Chan have said they'll give away is almost as much as Buffett's pledge, according to Stacy Palmer, the editor of the Chronicle of Philanthropy. "It's a pretty astonishing amount of money from someone so young in his life to commit to philanthropy," she said.
Zuckerberg and Chan aren't alone in beginning to give majorly at a relatively young age. Earlier this year, Napster founder Sean Parker set up his own foundation dedicated to public health, civic engagement and life sciences. He pledged $600 million to it. He's 36.
"Prior generations waited until after they had retired [to give their money away]," said Melissa Berman, president and CEO of Rockefeller Philanthropy Advisors, which recommends to donors where to grant their money. But more recently, "more people want philanthropy to be a central part of their life much, much earlier."
The trend toward giving at a younger age also has to do with how people want to raise their children, she said. "They want their kids to grow up in a philanthropic family, so they want to start right away."
Zuckerberg and Chan announced their pledge publicly on the same day they announced the birth of their daughter, Max. Their statement came in the form of a letter to the child published on Facebook.
Regardless of age, Zuckerberg and Chan's pledge is different from most other charitable donations in another way. Rather than setting up their own foundation, they created a limited liability company -- instead of a non-profit -- which will afford them both more control over their donation and more flexibility in how they use it.
For better or for worse, we're in a new age of philanthropy.
Related