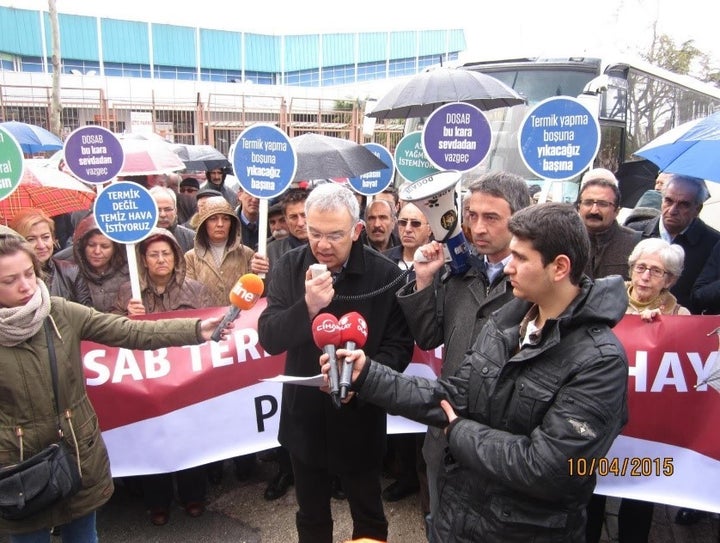 This year's international climate negotiations in Marrakech (COP22) provided another opportunity to put health high on the climate agenda. Evidence linking fossil fuels to negative health impacts is plentiful with air pollution often cited as one of the most obvious and visible consequences of the world's reliance on coal, oil and gas. Multiple health organisations joined the discussions in Morocco to show examples of how doctors and other health and medical professionals can be highly effective in demanding better air quality and urging an end to fossil fuels.
During COP21 last December in Paris, more than 13 million doctors, nurses, and other health professionals issued a call to action expressing their concerns about the health risks arising from the world's reliance on fossil fuels. They called for health to play a central role in climate change considerations. Just a year later, at COP22 in November 2016 in Marrakech, the global public health community showed that it is quickly moving ahead, having implemented various actions worldwide. These actions are aimed at climate adaptation and mitigation, and also specifically target the improvement of air quality to achieve a decrease in the seven million deaths worldwide from air pollution.
Health and medical professionals can play an extraordinarily significant role in the transition to a sustainable world: their voices are highly respected by politicians, the media and the general public, they have a good sense of their power to influence, the privilege and opportunities of their position, and the moral obligation that goes with their role.
There are multiple examples illustrating how doctors from general practitioners to specialists have helped change energy decisions by speaking to the right people, at the right time, on the health impacts of air pollution. For the first time in COP's history, the health community had a chance to showcase this engagement during the Health Action Day on 11 November. The event was organised under the leadership of climate champions Laurence Tubiana and Hakima El Haité in cooperation with WHO. The Belgium-based Health and Environment Alliance (HEAL) was one of the organizations from many different parts of the world to share examples of health sector engagement for climate action.
HEAL's contribution was to highlight the efforts of doctors who have become climate change warriors. The following examples illustrate the value of medical involvement in delaying the construction of new coal plants.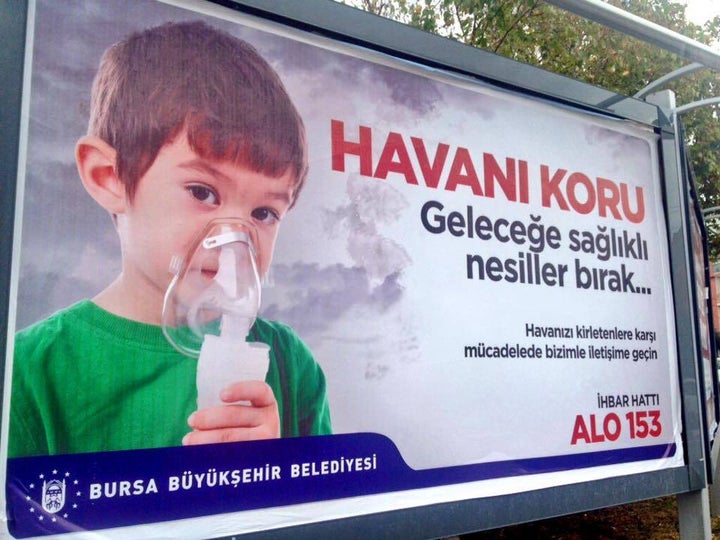 In 2015, the citizens of Bursa faced he prospect of a new coal power plant to be built very close to human settlements. Air pollution in the city was already above both WHO recommendations and the limits set in Turkish law. In response to this situation, various health actors, such as the Turkish Medical Association, the Society of Public Health Specialists, the Turkish Thoracic Society and others, launched a platform to coordinate their efforts against the project. Medical doctors spoke to local politicians, residents and patients, and were involved in intense media work. The evidence of the likely health impacts of the project drew heavily on a report: "The Unpaid Health Bill, How coal power plants in Turkey make us sick", published by HEAL, which estimated the health costs from coal combustion in Turkey at between 2.9 and 3.6 billion euros per year. After months of struggle, the platform succeeded in taking the management of this plant to court. The public health impacts of coal-fired power plants were among the key arguments of the court hearing, which resulted in the temporary cancellation of construction plans.
Polish coal pollution kills around 3,500 Poles every year. In 2015, a large new coal power plant was due to be constructed in Leczna, Poland, however, thanks to efforts of doctors and health evidence, the project is now on hold. First, local health professionals and others reviewed the potential health impact of the new plant. Its likely health costs were calculated at between 875,000 and 2.8 million euros in the Lublin region (100 km radius) each year. These costs stemmed from early deaths, an increase in chronic bronchitis in adults, additional cases of bronchitis in children, as well as productivity losses. The health evidence and health costs were presented to a public consultation. This medical input, among other considerations, resulted in the temporary shelving of construction plans for this power plant.
When the residents of pollution-stricken Tamil Nadu were confronted with a very high energy coal-fired project back in 2007, they got together and managed to block the land acquisition for the project for almost nine years. They cited pollution and health effects along with other environmental concerns. Residents and key groups persistently showed up at all hearings. This included representatives from the Tamil Nadu Electricity Regulatory Commission who highlighted data from health experts and the results of environmental monitoring over a nine-year period. Eventually the proposal was shelved - but that was not until August 2016.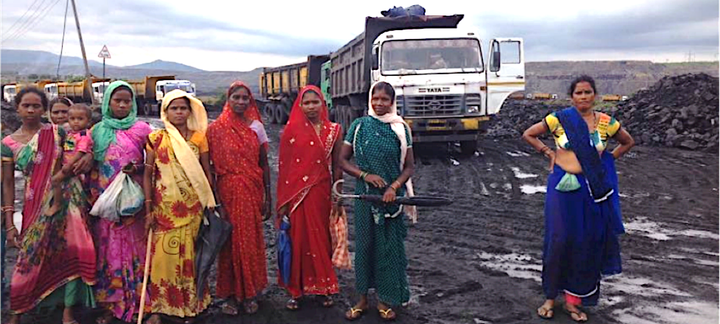 Bursa, Leczna and Tamil Nadu are just three examples of how doctors are successfully fighting for healthier energy and better air. While there is still much work to be done to ensure that "the right to health" becomes a core component of climate actions worldwide, the health sector is making its voice heard. As a result, they are benefiting the local population, contributing to climate action and taking us closer to the fulfilment of the Paris Agreement.
Popular in the Community