PRESENTS K 11:11 FEATURING COCO'S TANTRUMS
Ever wonder while in LA where the edge and the grit is that we all know, see and feel in NYC and other parts of the world? Well I know this has been on my mind and in my roaring impulses for over a decade. After living in and leaving LA and now coming back still that hunger exists. So finally we have decided to take responsibility and bring it here, up and out for you. 7/11 marks the date where The New Collective LA opens their gracious doors to allow artist to take the stage and be just what they want to be... performing artist. Yes, indeed. We have an open mic. Come join, dance, sing, do a skit, share enriching ideas and see special performances by The Sophisticated Psychos. Stevie Blacke a producer of The Sophisticated Psychos is also known to be the go to man around the world for strings. Blacke plays up to twenty stringed instruments and has created with the creams of the crop in this world including one of my ultimate faves Pink, Rihanna, Madonna, Snoop, Timberland, Elton John, Alice in Chains, Beck & many more...
It's a 12-hour live interactive conscious experience so there will be plenty of time for all to get their shine. Think modern day Andy Warhol, Yoko Ono, Keith Haring with full on theatre (videos & stills) all day. Our beautiful shaman Harry Paul will be there giving healings. We are featuring 7 local artists, Magnolia Lafleur, a Nike Team Professional Track & Field Athlete currently running on the Trinidad & Tobago National Team & is training on the Nike team at UCLA with Bobby Kersee for the 2016 Olympics.
Other artists include: Russell Metzger , David M Hawley-Bey, Diarra Davis Jr Gift, Jonathan Riley & Nick Ralph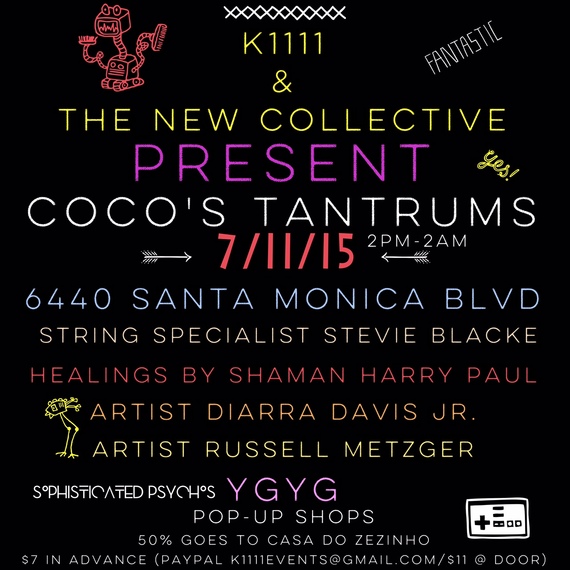 Paintings & gifts will be raffled off every hour on the 11th minute from Yumbutter, Whole Foods Market, Orly & more.
The New Collective LA is located at 6440 Santa Monica Blvd. Tickets are $7 in advance at K1111events@gmail.com or $11 at the door - Doors open at 2pm - activities will be going on until 2am. All ages are welcome. Some of the proceeds will be gifted to Casa Do Zezinho after having an enriching experience with the foundation in the favela's in 2010 while in Brazil.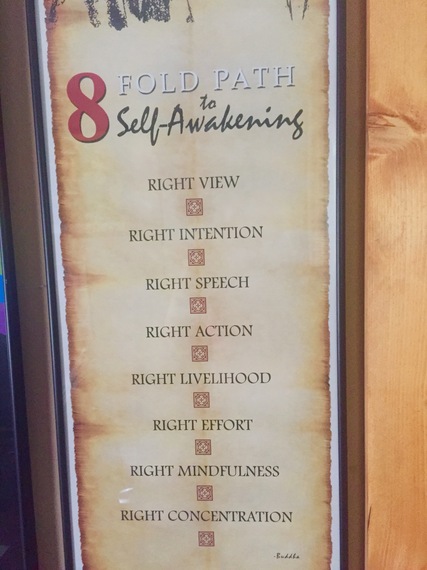 We really look forward to seeing you there!
Calling all HuffPost superfans!
Sign up for membership to become a founding member and help shape HuffPost's next chapter