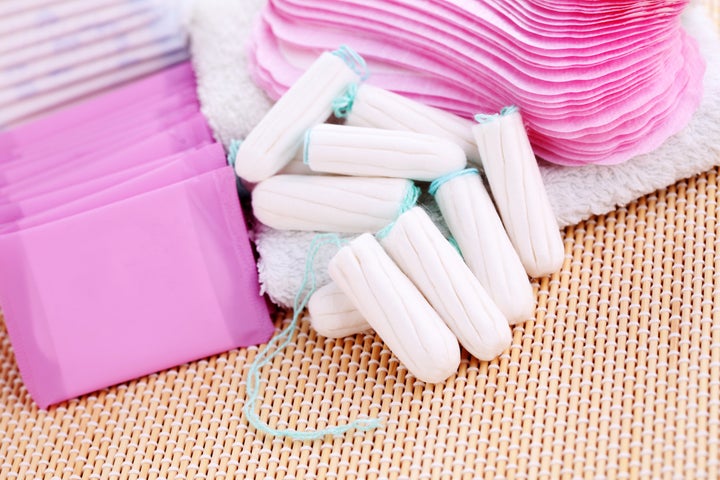 While in prison, Topeka K. Sam developed blood clots so severe that when she got her period, she bled through her sanitary pads. Sam desperately needed something more absorbent, which wasn't available in the commissary. She was told to put her blood-soaked sanitary napkin into a bag and bring it to a male staff member, who would decide whether she could get a thicker pad.
"It was horrifying," said Sam, now director of dignity at #cut50, a group that works to reduce prison populations. "My anxiety levels would go up every time I had to go ask. Just all the shame comes with that."
It took five months for Sam to be granted access to the pads she needed.
But heavy-duty pads weren't the only menstrual hygiene products that were tough to get. In the real world, tampons and pads are expensive. In prison, they're exorbitantly priced, especially for those earning $5 a month. In federal prison, two tampons cost $5.55. A pair of panty liners go for $1.35. Further, prisons limit the number of pads and tampons that inmates can buy. Some institutions offer these items for free, but they usually don't supply enough.
Sam watched helplessly as other inmates also suffered. Some women walked around in stained jumpsuits. Others fashioned pads out of socks. Some used their weekly allotment of tissues and stuffed them in their underwear.
"Just because you're incarcerated doesn't mean your human dignity should be taken away," said Sam, who also founded a Bronx, New York, nonprofit called Hope House, which provides housing and support to formerly incarcerated women.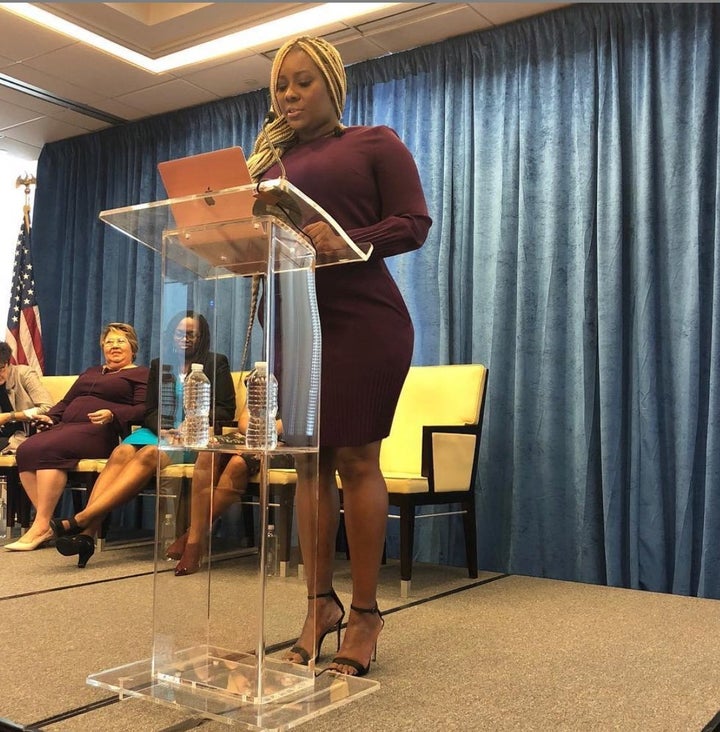 As demoralizing as the experience was, Sam today said she feels heartened that no woman in federal prison will have to endure what she went through. On Tuesday night, the Senate passed a sweeping criminal justice reform bill, called the First Step Act. The bulk of the legislation focuses on such headline-making issues as shortened prison sentences, opioid addiction and recidivism rates. But it's the slim, three-sentence section toward the end of the bill, titled "Healthcare Products," that's giving women's rights activists cause to celebrate.
The act requires all federal prisons to provide quality pads and tampons free to inmates.
The bill passed the Senate with broad bipartisan support on Tuesday evening, 87-12. It got expected backing from such progressives as Sen. Elizabeth Warren (D-Mass), and won support from hard-line Republicans, including Sen. Ted Cruz (R-Texas) and Majority Leader Mitch McConnell (R-Ky.). The House is likely to pass the measure soon and send it to President Donald Trump for his signature.
"This is a big win for criminal justice reform," said Jennifer Weiss-Wolf, author of Periods Gone Public and the women and democracy fellow at the Brennan Center for Justice at NYU Law. "It's also a win for women and women's health. Our needs are being taken seriously in this particular context."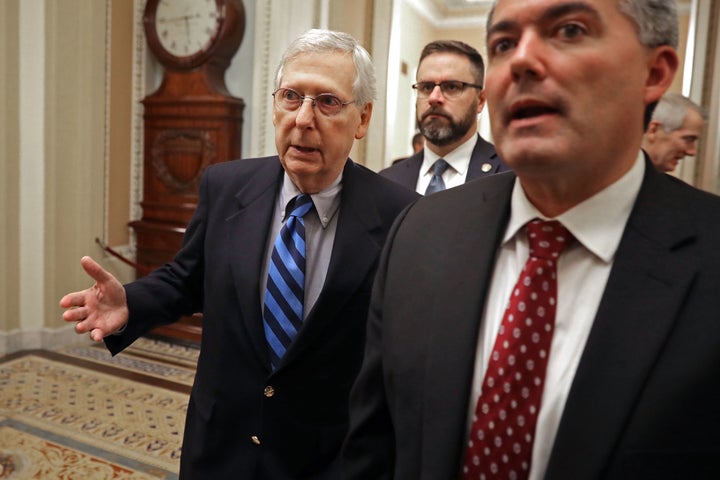 The legislation is part of a growing interest in making menstrual hygiene products more accessible to women who are incarcerated. In 2017, Sen. Cory Booker (D-N.J.), along with Warren and others, co-sponsored the Dignity for Incarcerated Women Act, which would've required federal prisons to provide free tampons and pads to inmates. That bill hasn't progressed, but it helped put the issue on the map.
Weiss-Wolf said she hopes that women in federal prisons will now at least get access to more dignified treatment, and that local and state prisons will see how feasible that is.
"The federal government doing this sets such a high bar and it sends such an important message," said Weiss-Wolf of the First Step Act. "If they can do it, so can everybody else."
Support HuffPost
The Stakes Have Never Been Higher
Related
Popular in the Community