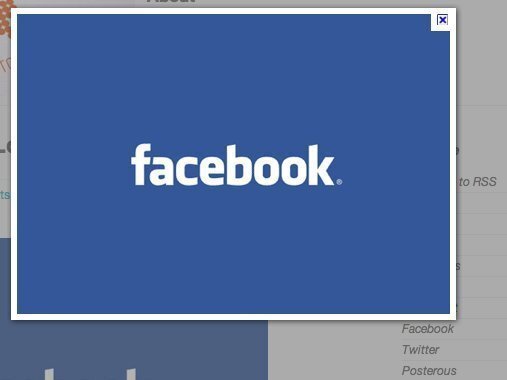 If you've been holding out on upgrading to the new Facebook profile design, which was unveiled in December, you're in for some bad news: The new look is now being rolled out to all users.
According to a blog post from Facebook, "hundreds of millions" of Facebook's over 500 million users have already switched to the new design.
Those who have not yet made the update are in for a more image-heavy look, with a series of photos in which you have recently been tagged appearing at the top of the page, just under a row of text identifying personal information, such as your hometown, profession, birthday, and alma mater.
As we wrote here, "Additional changes include revamped photos and Friends pages, as well as the ability to feature certain groups friends (or "highlight meaningful relationships") on your profile. (Learn more about all the changes here). Rearrangeable icons, rather than text, will now be used to represent interests and experiences, so your alma mater will appear as a logo, rather than as text only, and Facebook will include an album cover to represent your favorite artist, book, or movie."
See screenshots of the new profile below.
LOOK:Profile Page: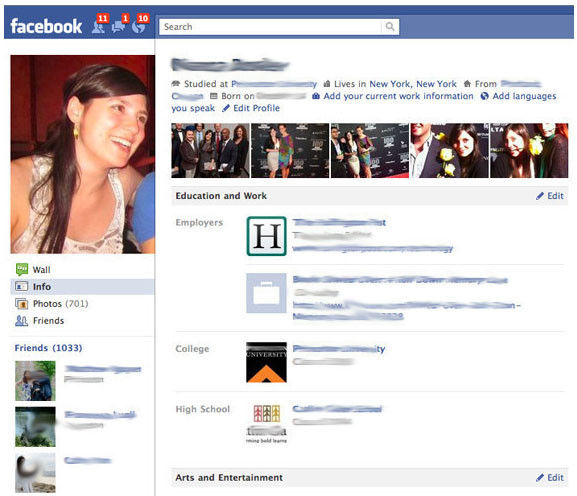 Education and Work: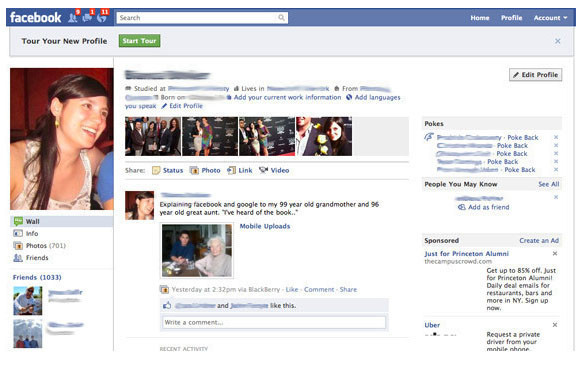 Related
Popular in the Community