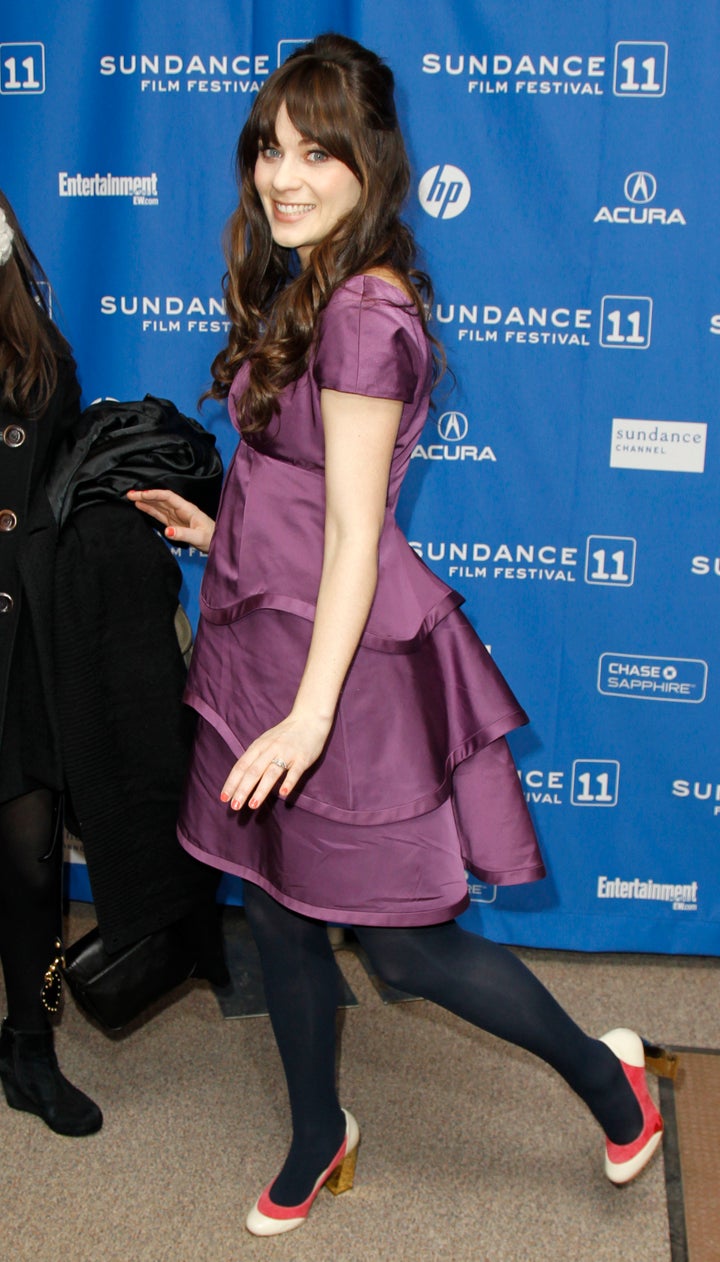 Long the cooler than cool, unshakeable indie girl with the siren voice that drove armies of plaid-clad men to soft songs on their iPods and late night viewings of "(500) Days of Summer," and sometimes the scorching tongue best friend, Zooey Deschanel is playing against that type completely for her big, breakout role.
Deschanel will play heartbroken, socially awkward geek Jessica Day as the centerpiece of the new Fox comedy, "The New Girl." Recently (brutally) dumped by her boyfriend, Day moves into a house with three guys (played by Jake Johnson, Max Greenfield and Damon Wayans, Jr.) bent on getting her back on her feet -- an unlikely scenario in both real life and Deschanel's past roles.
Yesterday, Fox unveiled the first preview of the show, a long narrative trailer that gives the lay of the land and sets the stakes for Day's unlikely love stories. In a well timed revelation, it was recently uncovered that Deschanel wrote a letter to Vogue Magazine when she was 17 years old, blasting them for "advocating insecurities," saying that she was proud of herself for whatever features and flaws she may have.
WATCH
:
Popular in the Community