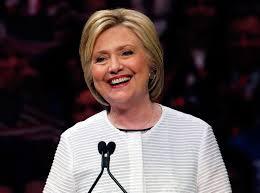 Society might suggest that, when we're not happy in our marriage, we have to look at the restraints or conflicts that might be holding us back from more fulfillment in our lives. There are many healthy solutions and much advice that's given with good intentions. But this advice might not be the best approach for some families. Some of the best advice I heard on a radio broadcast in which a passionate pastor highly recommending that women remember to count their blessings for their husbands' hard work in providing food, shelter, and heat for their families because anything beyond those basics was purely icing on the cake! After being widowed for 5 years and on my own raising my young daughter; I tried my best to keep the pastor's message in perspective. Even now, after 35 years of marriage, even though times and roles have changed. I'll never forget how hard it was working and being both provider and solo parent, writing those checks every month to pay my bills and barely making it. I promised I would never take another paycheck for granted. But there are also other burdens that can be just as devastating in a marriage.

I was recently saddened hearing the remarks of some people calling Hillary Clinton, a stable and highly respectable person, an enabler. I know firsthand that this is not the truth for myself or for many of us. I grew up with wise parents listening to confessions of my 16 siblings. My parents had serious conversations with us to set us straight whenever we considered separating or divorce. We were counseled about the seriousness and devastation that might come with divorce, especially for the children. They pointed out the blessings in our marriages to help us to see the whole picture instead of our small grievances. That pastor's message echoed my parents' wisdom once again. And it reminded me to be more grateful. This is a lesson that stayed with me and helped me to be a better spouse and mother. Wise and remarkable role models such as Hillary Clinton continue to remind us of the dedication of service to family, marriage, and children, alongside of her lifelong political knowledge, expertise and experience. And just look how she has just made history as the first female presidential nominee of a major political party! This should inspires all of us with hope!

When we're looking at the larger picture of marriage, we all carry a cross of one misgiving or another. In my first marriage, I never lacked emotional or physical support, but felt the pressures of lack of a steady income. Today, in my second marriage, I have no financial pressure for my family, but a full time job dedicated to filling different voids to secure my family. I often reach a peaceful compromise in my marriage by counting my blessings in every way. I've found in many married couples who carry their cross even through infidelity, addiction, sickness, financial problems, or spousal absences of one form or another, and have stayed in marriages to keep family together, often create stability even if the marriage comes to an end. This is something important that isn't spoken of enough today. Perhaps it is foolish pride to openly share misgivings in a marriage, even if done in a diplomatic way. But I've found healing within by whole-heartedly listening to others, having compassion, and understanding that we all come to our knees at some point. I truly believe that not all enabling is a weakness, but that sometimes it's rather a strength that actually brings more of a solid foundation for the present lack, particularly where children are involved. I also understand there are many who might be better off separating and divorced for the welfare of the family to prevent abuse of any kind, especially for the sake of the children.

I am wondering if, in this election, we are missing the point by confusing excellence with being an enabler. Perhaps people who think Hillary Clinton is an enabler do not know that the power of love is seated in an open and forgiving, generous heart. But such generosity and forgiveness is often mistaken and labeled as weakness. It isn't. There is a huge difference. Now is the time to give the proper praise and honor for those years of experience, dedication, perseverance, endurance, and devotion that shine through to break glass ceilings as Hillary Clinton has done; she is an inspiration we could all benefit from! Let us pray and always remember to count our blessings for the icing on our own cakes that bring truth, hope, and stability to our family, our American family, as the new heart of America.

About Catherine Nagle: Catherine grew up in Philadelphia with 16 brothers and sisters, reared by loving, old school Italian parents. Catherine's artist father's works graced churches and public buildings; her mother was a full-time homemaker. A professional hairdresser, Catherine worked in various salons while studying the Bible and pursuing spiritual growth through courses, seminars, lectures, works of Marianne Williamson, and conferences, including the National Theology of the Body Congress. She is also an Ambassador of the Society of Emotional Intelligence. The mother of two children and now a grandmother, Catherine lives in Pennsylvania with her husband and son. She is the Author of Imprinted Wisdom.
REAL LIFE. REAL NEWS. REAL VOICES.
Help us tell more of the stories that matter from voices that too often remain unheard.