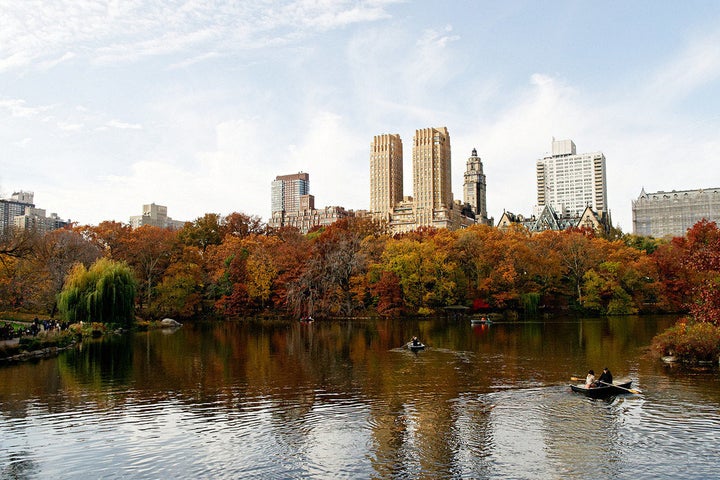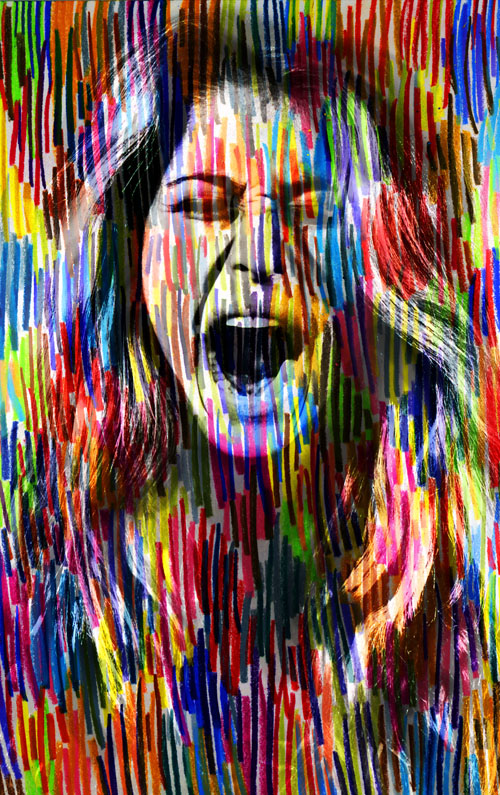 Let me proudly introduce to you all who I believe will one day, be credited with creating the most iconic images of our time: twenty-two year old student, Austyn Weiner. Born and raised in Miami, Florida, Austyn began pursuing her artistic goals, professionally years before entering college. Her college experience was not your average one school, four years, and classroom-teacher-based learning environment. She has, however, somehow learned to do what both she and her fans love her for: create powerful, endearing, and stimulating artwork that signifies our culture, society, and generation, as it exists and evolves today.
Not only have I viewed Austyn's art as an outsider, someone completely and constantly captivated by her visual presentations, but I have also had the exquisite honor of knowing Austyn personally. Austyn and I met when we were both in our freshman year at college, becoming fast friends. And as our friendship grew, I became an eyewitness to her artistic development and maturation through a multitude of settings, which go something like this: Austyn spent two years at the University of Michigan School of Art and Design. After coming to the conclusion that Michigan was not quite where she needed to be, she returned to Miami to work on her art and to take the time to figure out what exactly she was in search of. She then took her talents to Israel, where together, we spent a semester studying at Tel Aviv University and traveling around the world. Finally, Austyn seems to be at a place now where she can comfortably stand still, "I'm where I need to be, as an artist, right now." And that place is none other than the Parsons School of Design, one of the most prestigious in its field, not to mention its location serves as a haven for art and culture, making it an ideal place for aspiring artists (as much as it pains me to no longer have her by my side). In a little Q and A session, Austyn expands on behalf of these many experiences (and student-artists, I highly recommend getting a pen and a pad of paper, you just may want to take a few notes on this one):
Q: How did the community at UM and city of Ann Arbor help you to begin to pursue a career as a serious artist and photographer?
AW:Attending Michigan, and making the choice to leave Michigan, were both equally the best decisions of my life. The University of Michigan is by book, the quintessential place to live, laugh, and learn during your college years. I spent most of mine wondering why I could not feel the same. Something about going through the motions of what was suppose to be "fun" and what was suppose to "engage" me left me feeling completely unsatisfied. It was this undeniable feeling of emptiness that left me knowing I was searching for something else, something the perfect college experience could never give me. Just for the record, I am still searching... The search does not stop, it only gets more extensive.
Q: Why did you feel, and what many other students, artists or not, can -- I'm sure -- relate to, that you were at the wrong place in the wrong time, per se, and needed to make a change in the name of your artistic pursuits?
AW:On the contrary, I never felt I was in the wrong place at the wrong time. I was meant to attend the University of Michigan and I was meant to leave the University of Michigan. I needed to challenge my confidence and beliefs before I could ever look in the mirror and confidently say this is who I am. It was that moment that prepared me for the next. I firmly believe you are always in the right place at the right time.
Q: Traveling to an artist, I suppose, is equivalent to a race car driver being given an empty track to drive all day. Seeing the world has been an exploration made by many artists that came before you. How did your travels in Tel Aviv expand your artistic vision? What differences did you find in your artwork created abroad and at home?
AW: I am a runaway. It is a huge part of my art. The contrast in colors, textures, people and emotions you see in my work directly derives from this quality. Living in Tel Aviv and traveling the world gave me the ability to exercise this quality to the point of exhaustion. Studying abroad was a turning point in my art more than anything else. The six months I spent traveling was sort of my last affair with my camera. I began looking at imagery very different upon my return to the United States. It was the last time I was a recorder versus a creator. I recorded every single thing I was exposed to. The world is beautiful and all I could do was capture that beauty in all of its essence.
Q: Is traveling something you are considering in the future? Do you think it's important for young, learning, university students pursuing a profession in the arts to embark on a similar abroad experience?
AW: Traveling will always be a huge part of who I am and what I create. Seeing the world gave me 20/20 vision. It also gave me a range of color and life that will forever inhabit my work. Somewhere between the bomb threats of the Middle East and the twinkle in the Thai moon's light, I found myself for a moment. I don't suggest you go abroad, I demand it.
Q: What do you think of being in New York?
AW: New York scares me everyday. It is this fear that has me working harder and more innovatively than ever before. To gain individuality in a sea of eight million people is the challenge, the dream, and the goal. I moved to New York a photographer, expecting to photograph city life day in and day out with an endless stream of inspiration. To my surprise, the aesthetics of New York City do not inspire me at all. It is this lack of desire to photograph that has moved me onto the next phase in my artistic endeavors. I am no longer recording, I am creating. Through a multitude of processes, I am now creating conceptual based mixed media work where I am in control of everything I see. Making work by my own definition of beauty, no one else's.
Q: OK, I know how happy you are at Parsons but I would love to hear you expand on this and the kind of learning environment that exists there. How has your work changed, or perhaps your direction?
AW:Parsons New School for Design is an unbelievable institution. I am honored to be a member of a community filled with innovation, intelligence, and a serious belief in the power of art. To put it simply, Parsons just knows whats up. They treat each student completely individually, slowly but methodically exposing them to different forms of art and art history as their time at Parsons progresses. Their number one priority is aiding you in finding your unique aesthetic. It is my professors who have given me the confidence to move forward with my mixed media work.
Q: Has social media inspired or even propelled your work in anyway?
AW: Social media has drastically changed the world of photography forever. It is this over saturation of imagery and the lack of originality that has driven me off of the computer and onto canvases. The Social Media Machine is THE world power and cannot be ignored. At the same time I think it is imperative to put down your phone, get off of your computer, and live in your own world, not someone else's. Use it, don't let it use you.
Q: Today, what would you say are your goals for the near future? Where will we be seeing Austyntatious next?
AW: For the first time I am in a place that I don't want to leave. Repetition is what is going to get me where I want to be. I am currently singularly focusing on developing my aesthetic and creating everyday. I am trusting myself and letting the work just come out of me without thinking about it too much. I am currently developing my first cohesive body of work that I plan on showing in early 2013. I want the world to understand my perspective through my art and feel my emotions through my colors.
I'm sure after being exposed to a bit of Austyn, you can see why I, and anyone else who comes in contact with her wisdom or her work, becomes instantly fascinated by this inspiring, independent, and innovative young woman and artist. Her ability to follow her passions may not have been the most atypical college experience that most are expected to have. Nevertheless, her decisions have made her the person and artist she is to this day. She therefore, acts as an example to both the art world and the student community: that in order to truly find and be yourself, and who you picture that person to one day be, you must learn to face difficult choices and do not what may be most popular, but what you feel is the right decision for you. Only then can you really aspire to be not just something, but someone.
And of course, that is not an easy process. Most of us college students are still on it, constantly faced with balancing societal pressure and personal passions while simultaneously, trying to figure out who we even are -- hoping for our paths to ultimately lead us to something that will just make us happy.
Austyn's story and artwork is so empowering for it speaks to how unique college experiences can transcend into a period of individual self-discovery. And through looking at Austyn's art and multimedia images, whether it is on a Facebook album, blog, or on her oversized camera that is always by her side, anyone can see that her pictures truly encompass individuality and experience. They are youthful, energetic, and full of a very poignant and colorful life. They make you stop and they make you think. And they conclude that true art--no matter where it is presented, by whom, or how--proves to be anything that shows more than just what meets the eye. Austyn Weiner embodies emotional experience and wild movement in her art and in turn, bits and pieces of her own extraordinary self.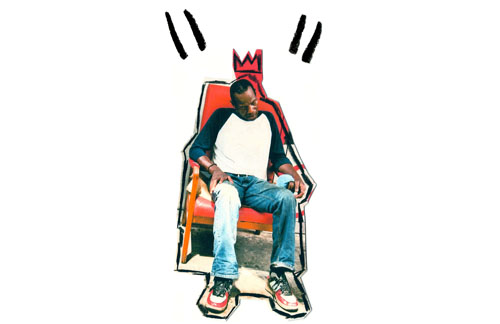 See more of Austyn's work at: