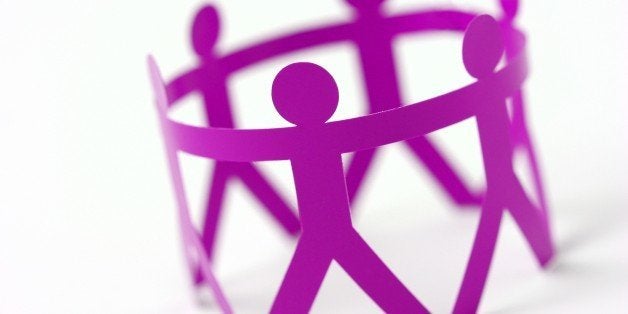 As the head of a company devoted to innovating products for people in the developing world, I look forward to the flurry of meetings surrounding the annual UN General Assembly session in New York. Most years, I leave this eventful week filled with inspiration. This year, my enthusiasm was tempered by a sense of uneasiness about the future of global development.
This is a pivotal year. We're bidding farewell to the eight Millennium Development Goals (MDGs) set forth by the United Nations in 2000 to tackle poverty, hunger, disease, educational inequality and environmental degradation. In their place are a comprehensive set of 17 Sustainable Development Goals (SDGs) which will guide us through the next 15 years.
An overriding objective of these goals is to improve the lives of more than two billion people around the world who live on less than $2 a day. Everyone involved in global development recognizes that this lofty goal will require the involvement of the private sector. Most of us also know that such involvement can be incredibly lucrative for private companies who take on the challenge. Yet, at the meetings last month, I saw mostly familiar faces, with only a few new companies represented. Hopefully this does not reflect a lack of new interest.
I'm perplexed by the potential lack of businesses jumping into the global development game. Successful companies thrive on identifying and investing in good business opportunities, and I believe it's time for the business community to get in the game and recognize that doing good is good business. As the UN, governments and grassroots groups rally support for the new development goals, investment potential will be ripe for deploying new technologies and establishing new markets among those who were previously hard to reach. Businesses investing in the success of the development goals will be an incredible force for good.
Private sector companies are well poised to tackle global development issues by leading the technology race in this arena as aggressively as the high-tech race taking place in Silicon Valley. This type of technological innovation can lead to ways to feed our growing population, put a stop to diseases that can overrun population segments and educate citizens who can then direct programs that make our planet a more viable place to live.
As the largest manufacturer of bed nets to fight malaria, having helped cover most of the Sub Sahara African population in bed nets, as well as large parts of South Asia and Latin America, I would like to demonstrate this point. Our bed net, PermaNet, was approved by the World Health Organization in February 2004, the same month that Facebook was launched, and for years we had as many sleeping under PermaNet as there were users on Facebook, one of our century's icons of rapid growth and entrepreneurial success. In the process, global malaria deaths were reduced from more than a million people, mainly children, to less than 500 thousand in just 10 years.
Facebook and my company are built on the exact some principles, where a technology sets change in motion, but the success is built on the development of a community. In the fight against malaria this has included a massive community of governments, international organizations and NGOs that were responsible for financing and providing bed nets to those at risk.
But now we find ourselves standing on a burning platform as the emergence of insecticide resistant mosquitoes jeopardizes the effectiveness of bed nets in areas where these mosquitoes are endemic. We've developed a new net which helps address insecticide resistant mosquitoes. But, we're still at a point where malaria prevention technologies must develop faster than the mosquitoes mutate. We are again reminded that global development issues are dependent on business leading the technology race as aggressively as the high-tech race taking place in Silicon Valley.
There are so many opportunities for technological innovation to drive global development. The ability to collect and analyze data, made possible by the digital age, can transform how diseases are monitored and treated. Universal internet access can lift people out of poverty, and players like FaceBook, Google and OneWeb have entered the arena to work on this.
Cell phone companies have been global development pioneers. Today, nearly every family in developing communities recognizes the importance of staying connected by owning a cell phone. This holds true even for families that don't have access to safe water or electricity. So, how can we take water and electricity off grid at massive scale and empower the poorest families with those basic human rights the same way cell phone companies relieved people of the need for copper lines in the ground in order to make a phone call? Answers to these questions will lead to new market opportunities.

As a 20-year veteran of humanitarian entrepreneurship, what advice may I offer companies interested in engaging in global development?
Start by defining businesses priorities that are aligned with the SDGs, but focus on those that compliment and strengthen your core business. The UN Global Compact offers a tool on its website called the SDG Compass. It helps organizations define priorities, set and integrate goals and develop ways to measure and report on them. When that is done, begin documenting how doing good is resulting in good business, whether measured on brand value or bottom line. Record how you increased your ability to attract millennials, and generally strengthened your company by greatly increasing the ability to which your business is mission driven.
By the end of this year I will gather members of my company for a strategic overhaul. The Sustainable Development Goals will be at the core as my company and I align our future with the powerful support that cross-sector allies offer. I invite every business leader to join me.
Related