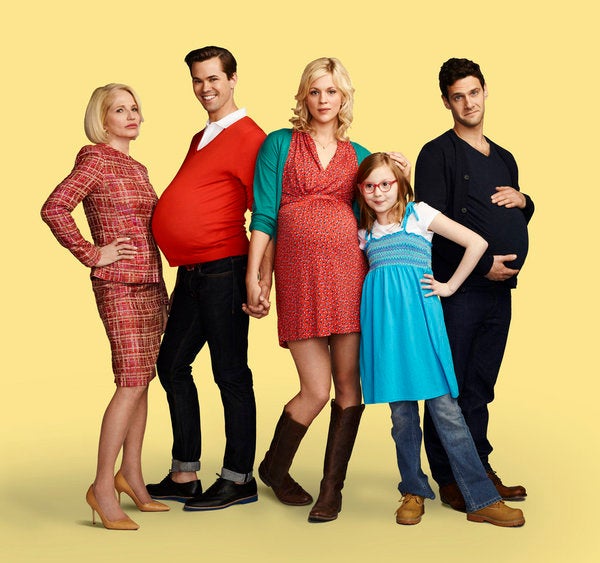 Yay? Yeah, not so much if you're into equality, gay rights or unique takes on traditional situations in your TV comedies.
"A family is a family, and love is love," leading lady Goldie, played by Georgia King, says in all the promos. It's a touching moment, and not the only one in this truly well done pilot. So why are people (specifically One Million Moms) calling for a boycott of the show?
During "The New Normal" Television Critics Association Summer Press Tour panel -- which featured stars Andrew Rannells, Justin Bartha, Georgia King, NeNe Leakes and Bebe Wood, as well as executive producers Murphy, Ali Adler and Dante Di Loreto -- I asked what they thought of the One Million Moms outrage.
"I was very excited that I was mentioned by first and last name in the boycott," Rannells said. "I was very honored and pleased. My first boycott!"
"It is the new normal -- it's not going to be the new normal," Bartha added when talking about frustrations with the boycott. "It's what people are going through now."
Adler, a lesbian and mother herself, said she asked her son "about the gay stuff" in the show and his reaction said it all. "It doesn't matter about the private parts -- all the hearts work the same."
"I've obviously been through that before," Murphy said, referring to his stints on controversial shows like "Glee," "American Horror Story" and "Nip/Tuck." "I always find it to be interesting for people to make that decision before they've even seen it. The show is about tolerance -- it's a discussion of tolerance. Actually, if they watched it, I think they would like it."
And if you're still not sold, it's worth noting that it's not just about a gay couple -- Rannells and Bartha's characters -- wanting to have a baby. "We certainly pitched the gay couple," Murphy said. "But we also talked about what's it like to be a single mother. What's it like to be a single woman in your '50s dating again. We fell in love with the characters ... Everybody has people in their family who are represented in all of these characters."
In fact, they all agree that Ellen Barkin's character is the "most controversial character," which is ironic since she's a part of a One Million Moms-style crusade. "She is. Her character 100% is," Murphy said. "She will talk about those issues that One Million Moms talk about. She will protest. She is a member of that group."
Leave it to Ryan Murphy to turn lemons into TV comedy lemonade.
Tell us: Are you excited to see "The New Normal"?
and all of NBC's new shows here
Check out photos from NBC's new 2012-2013 shows here and check out the trailers: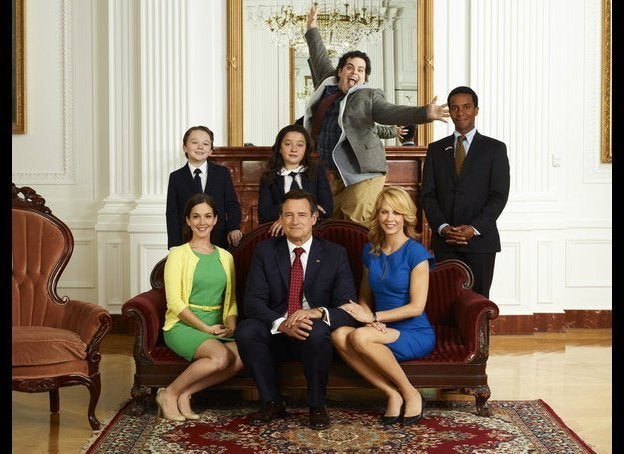 NBC's New Shows
Related
Popular in the Community