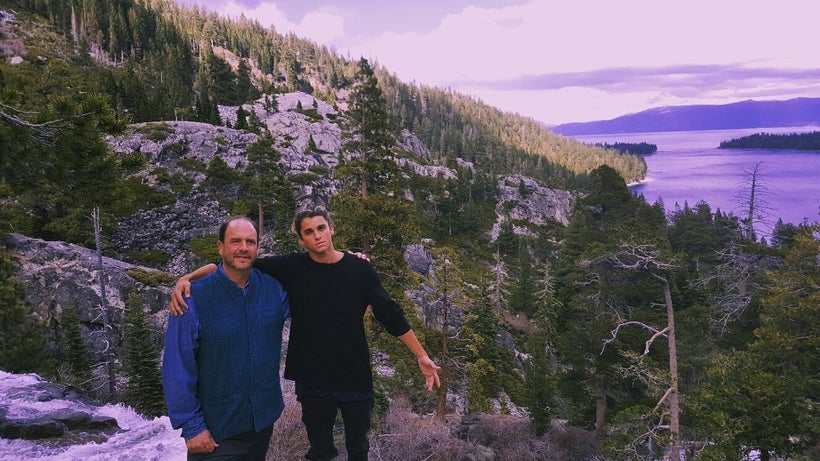 IMG Artists has been an innovator in the arts and entertainment business over the last decade.  With Barrett Wissman at the helm as its Chairman, the Company has transformed itself from its roots as a traditional management  and agency business. Wissman bought a controlling interest in IMG Artists from IMG, the global entertainment powerhouse that has most recently joined forces with WME.  IMG continues to own a minority stake in IMG Artists.  The powerful international investor Alexander Shustorovich recently invested in IMG Artists, buying a major stake in the Company. Under Wissman's and Shustorovich's leadership, the Company has developed a global platform that has toured everything from Japanese drummers, global opera companies and dance troupes to the famed music producer David Foster and Friends. 
Perhaps its strongest calling card however has been the development by Wissman of its unique festivals and events business.  The Company has spawned a network of arts, entertainment and lifestyle festivals and events from the Napa Valley in California to Tuscany in Europe, Abu Dhabi in the Middle East and Singapore in Asia.  These festivals have combined music, art, theater, film and food and wine into a unique expression of what the modern-day aesthetic of "the art of life" should be. Most recently, IMG Artists launched the Palm Springs Life Festival, which combined the classical arts with food and wine and fashion. Tying fashion into the equation was a first for Wissman and IMG Artists. They partnered with Palm Springs Life Magazine to further develop Fashion Week El Paseo and the overall Palm Springs Life offering into a multi-faceted month long event.  Fashion Week El Paseo is already the largest fashion week on the West Coast and Wissman plans to help Palm Springs Life transform it into a real consumer-based alternative to the powerful fashion weeks in NY,  Paris and Milan. 
 It was during the development of the new Palm Springs Life Festival that Wissman began to see the value of social media stars as not only talent to be represented and developed , but as a powerful brands in their own right that needed to be cultivated, invested in and developed.  Never before had the forces of celebrity and talent come together with a direct relationship with fans and followers alike. 
 Wissman took notice of the fact that many of these new age stars had a unique and much more engaged relationship with their fans than the traditional mainstream celebrity,  pop star or matinee idol.  He went on to explain that the historical power brokers and decision makers of the past in the entertainment business such as the agents, Hollywood studios, and casting directors now find themselves disintermediated by a new strain of talent that can't be ignored because of their intensely loyal following and direct relationship with the public.
 IMG Artists is now representing social media stars like Jay Alvarrez and Alexis Ren,  a dynamic duo that take their fans on a wild ride of exotic adventures captured through their videos on You Tube. Millions have watched their polished and beautifully shot videos, which are a far cry from the now stereotypical "home-made"  quality synonymous with what one has come to expect from You Tube influencers.
Alvarrez' and Ren's impact has not only been appreciated by their fans and subscribers but now by major brands as well. Most recently, the Korean automobile maker,  Hyundai,  employed Alvarrez, Ren and their production company, Savage Isle, to produce their latest commercial for television (https://www.youtube.com/watch?v=oVhgPiEG_LM). The commercial wasn't filmed by hiring a traditional production company, but rather by employing Alvarrez and his squad of creative nineteen year olds to handle 100% of the production.  Wissman told me that Hyundai was at first cautious about putting all of this in the hands of upstarts, but quickly came around when they saw the results of the collaboration and the infectious spontaneity of the final result.  "The client ended up with a much better product that cost much less than any traditionally shot ad",  said Wissman.   
 IMG Artists is now seeing a flood of social media talent approaching them to work similar magic with them.  Barrett Wissman told me that because most social media influencers built their own following by themselves without the help of "power brokers",  they are indeed suspicious of involving third parties in their careers.  What is now making  a difference,  according to Wissman, is proving that one can not only help them to better manage the offers and opportunities they have, but to actually help them to build businesses around their brand.
"We are their partners and executives,  not just their managers or agents. It's the new paradigm for the future", said Wissman.  From looking at the opportunities IMG Artists is securing for Alvarrez, Ren and its other social media clients, it looks like the model is indeed working.
Calling all HuffPost superfans!
Sign up for membership to become a founding member and help shape HuffPost's next chapter
This post was published on the now-closed HuffPost Contributor platform. Contributors control their own work and posted freely to our site. If you need to flag this entry as abusive,
send us an email
.