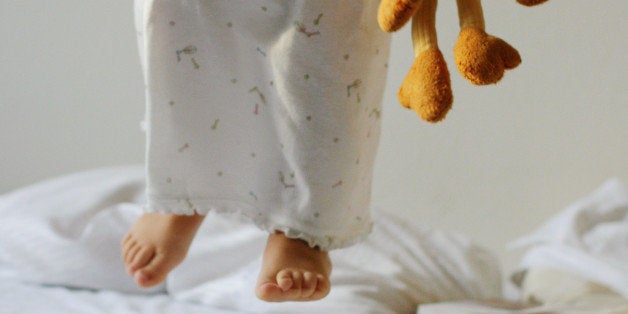 Between time changes and teething there are several reasons why your toddler may have trouble sleeping at night. Rather than get upset about your personal sleep loss, a growing movement of parents believe that the twilight hours are an opportunity for bonding. The group is led by Suzanne Thomas, Child Psychologist.
"I encourage parents to embrace what I call Twilight Parenting. Strengthening the relationship with their child during midnight - 5 a.m.," said Thomas in an interview with The Huffington Post.
Twilight Parenting is a rapidly growing movement that came out of Thomas' book "Parenting From Dusk 'Til Dawn" (Stuffed Penguin Press, 2013).
In her book she lays out four activities that families with young children can take part in.
"Just because the sun is down, doesn't mean your mood has to be," Thomas.
1. Flashlight Scavenger Hunt
Grab the flashlights in your home and explore your home! You'd be surprised how different your surroundings look without sunlight. Crawl on your hands and knees and just let yourself be a kid again. I led a family of four in an scavenger hunt exercise at about 1 o'clock in the morning yesterday and by the end we were all laughing hysterically.
If you're especially tired, avoid cooking with the oven or stove (you might leave them on). Make a fruit salad with your toddler and teach them about healthy eating. "I suggest no-bake cookies," said Thomas, "Even if you fall asleep while making them there's no fire risk." If you're against late night eating, keep the snacks for the following morning.
"Young children often don't have a concrete reason to be awake, that doesn't mean their feelings should go unexplored." -Parenting From Dusk Til Dawn
Thomas says that instead of just sending your child back to bed, talk to them for 45 minutes to find out what's on their mind. "Two a.m. is just as good of a time to get to know the mind of your child as 2 p.m.," she says.
This idea is one of the most controversial in the book. Thomas has organized hundreds of playdates between the hours of 2 - 5 a.m. for parents of children with nocturnal preferences. "Don't knock it until you've tried it! The idea that sleep is the only activity that can occur at night is a Western phenomenon. The parks are empty at night and the children are free to roam."
Thomas has received some criticism from prominent pediatricians in the medical community who believe normal sleep habits are critical to a child's well being, but that hasn't stopped her.
"I'm attending a birthday party for a child tonight at 3:30 a.m. and couldn't be more excited."
PARENTING FROM DUSK 'TIL DAWN (Stuffed Penguin Press) was published on April 1, 2014, and is available here.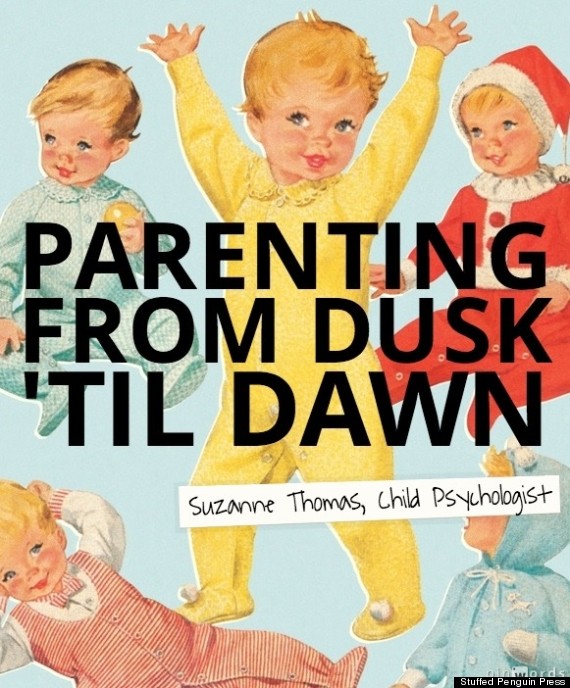 UPDATE 4/2/14 - April Fools'!
Popular in the Community