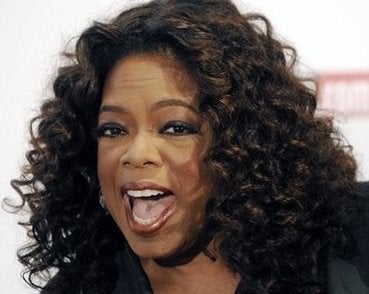 Mogul and business icon Rupert Murdoch was once said to have the ability to "see around corners." It was in an issue of Business Week, just around the time News Corp. had acquired MySpace.
I thought it was an interesting description. It's one that has stuck in my mind ever since.
The ability to see what'll happen next is a trait that's been common among many of the great entrepreneurs and business people I know and have met. A quick Amazon or Google search will turn up dozens of business books and quotes on the topic. When it comes to success in life and work, many great success stories from Murdoch to Mark Cuban to Barry Diller have been said to cite instincts as an important element.
It's something I've found especially consistent among New Power Girls. They have that Murdoch-esque sixth sense, and most of all, they're not afraid to leverage it.
Call it women's intuition on steroids, today's modern women entrepreneurs are tapped tightly to their gut and execute their plans from there. It's a resource I can personally attest to in my own world. Not only was my first start-up launched by way of a gut feeling, but also all of my TV projects and 9 Group, my latest business venture -- all with fairly reasonable success. It's a sentiment heard from nearly a half dozen women who responded from the New Power Girls email subscription list when polled this week, and is a trait that can be traced all the way to the top level women in business.
Oprah Winfrey, Tyra Banks, Tina Fey, and Hilary Clinton are among those who have been said to rely heavily on their inner sense. Without question, it's with great success.
I've heard stories of women founders and executives following their gut on everything from making decisions for their companies to launching start-ups to making travel plans -- all with similar good outcome. For Budgetfashionista.com founder Kathryn Finney, it was a gut feeling that kept her away from a production company that later went out of business. Social fashion company Pikkee's Mandy Silverman cites instincts as one of her start-up's top market advantages.
"I'd say my biggest problem with both my cupcake blog and my overall writing career comes when I don't follow my instincts," said media entrepreneur and author Rachel Kramer Bussel, of Cupcakes Take The Cake. Power Girls use what's natural born to the female species and leverage it as a fierce, highly effective business tool.
As fellow female founder Alison Smith of Echoage.com said via email, "Trust them 100%."
When I describe the new modern women entrepreneurship trend to other people, they often instantly compare it to Lipstick Jungle or Sex and the City, but today's women operate at a higher level than either show's fictional characters. They aren't vying for CEO roles or to rise to the top at a firm: They own the companies they work for and have their sights on multi-media, multi-platform dominance.
Most of all, they're confident in their inner voice, and ultimately, making decisions from it.
"I'd rather be someone like Rupert Murdoch than Carrie Bradshaw any day," said one fellow Power Girl on a recent lunch. "Carrie was always so disheveled, doubtful and unsure of what was next. If I did that, I'd lose my company in seconds."
Spoken from a true mogul mindset.
Calling all HuffPost superfans!
Sign up for membership to become a founding member and help shape HuffPost's next chapter