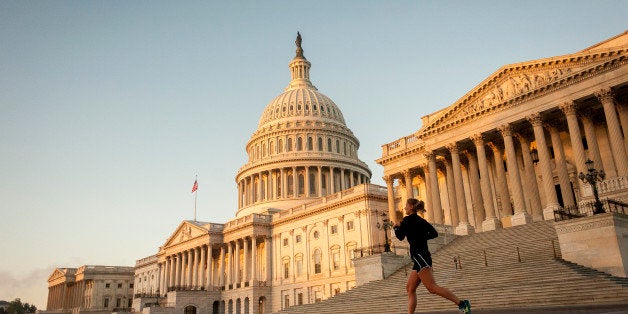 The new crop of 13 senators taking their seats this week includes 12 Republicans and a single Democrat, Gary Peters of Michigan. Peters is pro-choice, supports Obamacare, a raise in the minimum wage, and is the only one who has voted for the Equal Rights Amendment for women.
And the rest? You be the judge.
In a time when the majority of those needing food assistance are poor women and their children, 10 of the 12 Republicans signed a pledge right after election day to vote to eliminate food stamps. The two that didn't sign were in races that hadn't been decided yet. So much for compassionate conservatism.
One hundred percent of incoming senate freshmen want to repeal Obamacare.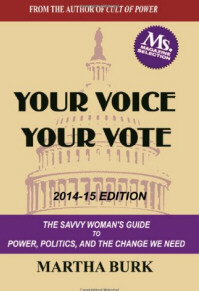 That means insurance companies could go back to charging women more for the exact same coverage men get. Women would also lose birth control without co-pays, mammograms, and maternity coverage.
One hundred percent of the new Republicans are also anti-abortion, though one of the two women (Shelley Moore Caputo of West Virginia) would make exceptions for rape and incest. Several support so-called personhood amendments, elevating the rights of fertilized eggs over the rights of women.
When he was governor, Mike Rounds, South Dakota's entry in the freshman class, went a step further and signed a near-total abortion ban which also included prison time for doctors. Voters had to mount a referendum to nullify the decision.
Newly minted Senator Ben Sasse of Nebraska says, "life begins at conception and ends at natural death," but he won't say whether he's in favor of capital punishment. Want to guess?
There's more. Some of these guys don't even believe we should safeguard women from violence. As House members, Tom Cotton (AR), Bill Cassidy (LA), and James Lankford (OK) voted not to reauthorize the Violence Against Women Act, one of the few accomplishments of the last Congress.
Dollar General was sued for sex discrimination in pay by more than 2,000 female store managers when Georgia's new senator David Perdue headed the company. After Perdue left, Dollar General paid $19 million to settle the case.
And don't count on the two females in the group to look out for their low-wage sisters. Joni Ernst of Iowa says we don't need a federal minimum wage, and Shelly Moore Caputo of West Virginia has repeatedly voted against equal pay bills.
There you have it. Some people think 13 is a lucky number, and some say the opposite. When it comes to the fresh faces in the Senate, this particular number 13 is likely to be very unlucky for women.
Popular in the Community