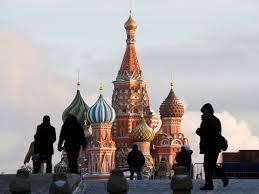 Corporate governance and protection of minority shareholder rights in Russia, now there is an oxymoron. Or so goes the widely held view outside the country. A view not helped by the West's tendency to almost exclusively view it through the prism of Bill Browder, the fund manager whose shareholder activism actually dates back to the 1990s and early-to-mid 2000s period, and also Alexey Navalny, the campaigning anti-corruption blogger whose primary aim is not to improve corporate governance, but to try and become a credible politician.
By focussing on such individuals, the West's view of shareholder activism has been skewed by their respective outside aims and motivations. In reality, there is a growing movement to support minority shareholder rights and improve corporate governance in Russia; unsurprisingly, given the rather mundane topic, it is rarely reported on.
Leading the charge is API, the Association of Institutional Investors, which was initially founded in 1999 by a group of minority investors of the now defunct oil giant, Yukos. Since then, the organisation has "had a successful … history of fighting for investors' rights. Over the years, we played a key role in two of the largest reorganizations in the Russian markets – those of Svyazinvest (under Rostelecom) and RAO UES – elected hundreds of independent directors onto the boards of public Russian companies, blocked countless value-destroying transactions, among many other accomplishments."
API is made up of 25 of the largest and most active investors in the country with over US$25 billion committed to the country, including the largest foreign investor Deutsche Bank.[1] API's board of directors is made up of executives from some of the best known investment houses in Russia, including Prosperity Capital Management, PPF Advisors, East Capital and United Capital Partners (UCP).
API's biggest successes, as mentioned, have been in improving the corporate governance of the telecoms company Svyazinvest (part of Rostelecom) and the giant energy company, RAO UES.[2]
Each of the above investment houses also have their own successes to tell. For Prosperity, one of the most experienced operators in Russia around, a key criterion to unlocking value and growth is by improving corporate governance and ensuring that management works for the benefit of all shareholders.[3] In disputes, it resorts to the whole plethora of dispute management options, "from negotiations, appeals to regulatory authorities or, in some cases, legal action."[4]
Experience shows that a willingness (and a bank balance) to escalate the matter to the courts can prove crucial in any battle to improve corporate governance. Although the Russian judiciary has a poor reputation for unbiased judgements, the fact is, once a case progresses up to the higher courts, the chances of a fair ruling improves markedly.
UCP[5] also has experienced success. Founded by Ilya Sherbovich, whose pedigree includes improving corporate governance at Gazprom, and building up Deutsche Bank's investment bank in Russia to become the country's largest, UCP has not been afraid to resort to the courts in order to try and improve the rights of minority shareholders. Most notably, it took on the state controlled pipeline monopoly, Transneft over unpaid dividends it had been obliged to pay according to its own company charter. According to Mikhail Trofimov of UCP, "we want to make Transneft pay a normal, market-level dividend payout, in line with its foreign peers such as TransCanada and Enbridge, for example."[6] After losing the first couple of cases, UCP persisted taking the case up to 9th Appellate Arbitrazh Court. On 9 April this year, Transneft relented and announced an intention to increase its dividends to 25% of IFRS net profit.[7]
UCP and Sherbovich are also part of a consortium of minority shareholders taking on the Cayman Islands based Eurasia Drilling after its majority owners, Alexander Djaparidze and Alexander Putilov, decreed that they would take the company private in October 2015. Although they offered a 7% premium on the then share price, this was a massive 47% below what Schlumburger had been offering for the company the previous month. According to a spokesman for Aberdeen Asset Management speaking to the FT, "The stated rationale for this deal claims short-term market expectations and the concerns of a public company as viable justifications for delisting the company at half the previous bid of $22, itself reckoned to be a deal on the cheap. As such, the rationale is specious, and the structure abusive."[8]
Jacob Grapengiesser of the Swedish fund, East Capital, another plaintiff and also member of the API, concurred, commenting: "It's very disappointing to see… One can clearly question the fairness of a price at half the level of Schlumberger's bid which was withdrawn two weeks earlier."[9]
The case is on-going, but East Capital for one, has reason to be hopeful. In late 2015, it won a similar case in the Caymans after successfully arguing that the Russian oil services case Integra had undervalued the company by 24% in a proposed buyout, damaged the rights of minority shareholders.[10]
Overall, it is striking that the burden of fighting the abuse of minority shareholder rights is borne by a handful of investment funds. But then they are the ones with the necessary investment power and deep pockets to elicit a reaction. Crucially, they also tend to take a longer-term view of an investment and can stay the course.
[7] 20170428_DB_Dividend note.pdf
Calling all HuffPost superfans!
Sign up for membership to become a founding member and help shape HuffPost's next chapter
This post was published on the now-closed HuffPost Contributor platform. Contributors control their own work and posted freely to our site. If you need to flag this entry as abusive,
send us an email
.