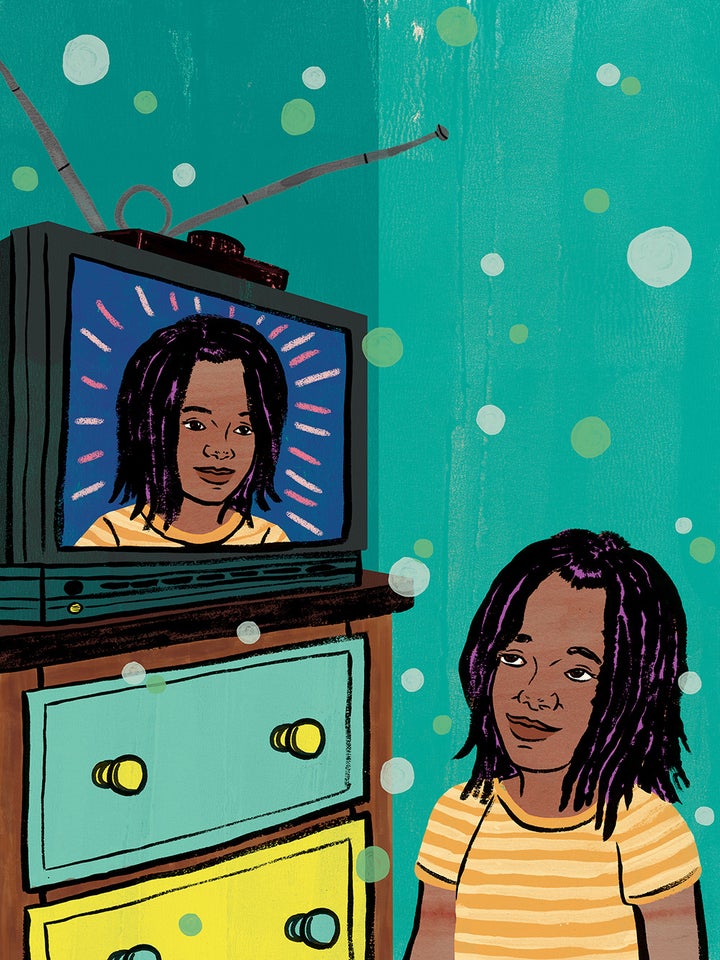 Daniel Fishel Seeing yourself makes it feel possible. 2017.
LGBT+ Women, Out and Center
New York Fashion Week has just ended, an excellent time to deconstruct "Supermodel" and visit a few more of what we at Out Leadership call the business world's own New Supermodels — out women in business who identify as LGBT+ and are kicking it. Models — systems or things used as examples to follow or imitate — are crucial cultural levers, particularly for individuals seeking examples of the thing they are or want to be, but don't see it in the world around them. Role models give hope and form to people who need both; "supermodels" do that best. I'm sure the term will always stand for fashion icons who've become celebrities, but I've appropriated it also for high-achieving business leaders who are breakout role models, providing one particularly silo'd, often sidelined, and half-closeted cohort — LGBT+ women in business — examples of what success looks like. #OutWOMEN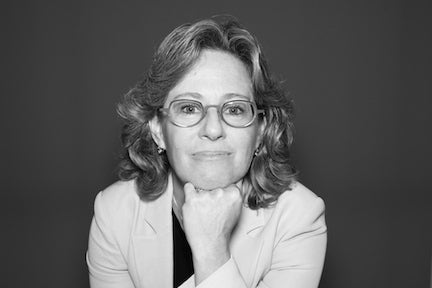 The Priceless Insider – Abby Fiorella, General Auditor, Mastercard
Abby Fiorella is responsible for providing independent and objective assurance on the design and effectiveness of Mastercard's risk management, internal controls, and governance processes. She also sits on the firm's Risk Management Committee and Global Diversity and Inclusion Council, a perspective that helps inform Mastercard's global sponsorship of OutWOMEN, making Abby a super-duper Supermodel.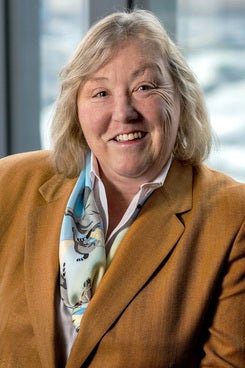 The Employers' Advocate – Lee Schreter, Shareholder; Co-Chair, Wage and Hour Practice Group, Littler Mendelson
The former chairperson of Littler, Mendelson's board of directors, Lee Schreter specializes in defending complex employment litigation and assists employers in developing develop forward-thinking compliance measures to help reduce wage and hour disputes and other employment-related issues, an expertise she brings to her appearances at court and industry gatherings. A member of Out Leadership's global advisory board, Lee also helps shape that organization's mission and strategy around the world from her Atlanta base.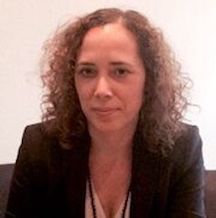 The Banking Strategist – Lola Ninonuevo, Chief Operating Officer, Global Banking and Markets, Europe, HSBC
Lola Ninonuevo is a financial services lifer, having started her career on Wall Street in New York – where she worked at BlackRock Financial Management – then worked her way up the ladder in London, where she has held roles including COO, Risk Manager and Business Transformation Expert, at HSBC. Of Puerto Rican and Cuban heritage, Lola brings, and leverages, multiple perspectives to her work.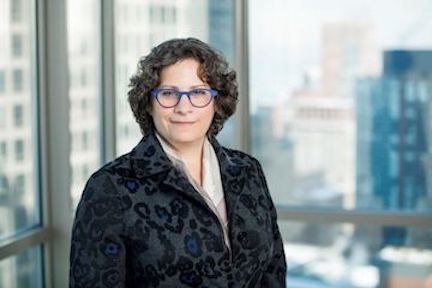 The Pocketbook Professional – Cindy Armine-Klein, EVP, Chief Control Officer, First Data Corp
Cindy Armine-Klein has been Chief Control Officer of First Data Corp since 2014, but has a 30+ year history of compliance engagement, from Citi (Global Chief Compliance Officer) to JP Morgan Chase (EVP and Chief Compliance Officer). Cindy has been recognized as a diversity and women's leadership champion by her firms and by the YWCA – where she was inducted into its Academy of Women Leaders in 2007.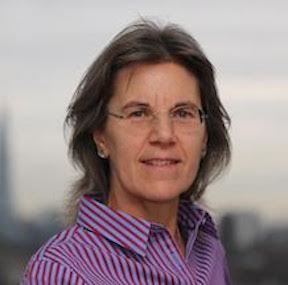 The Consultant's Consultant – Dr. Ashley Steel, Former Vice Chair, KPMG
Ashley Steel has had only one job interview, at KPMG, which went well: for the next 30 years she rose through its ranks, eventually taking over the global transportation group. After working in 35 countries, and serving on KPMG's UK and European boards, she stepped down to do advisory and board work, which now include the Civil Aviation Authority, the BBC, and Out Leadership, among others.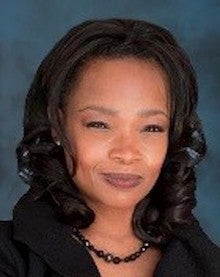 The Futurist – Yvette Burton, Ph. D., Vice President of Workforce Solutions and Intelligence, Lockheed Martin
Yvette Burton is the Vice President of Workforce Solutions and Intelligence for Lockheed Martin and leads the corporation's next generation of global human capital strategies and workforce solutions. Earlier, Yvette served as a Director in Deloitte Consulting LLP's Human Capital Practice; she is a frequent speaker on effective talent engagement practices and strategic partnerships to advance market-based innovation objectives.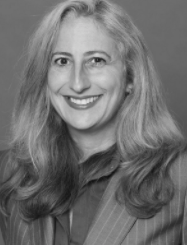 The Tech Strategist – Deborah Sherry, GM and Chief Commercial Officer, GE Digital
Deb Sherry runs the European division of GE Digital, overseeing sales, marketing, services and operations. Deep engagement with technology solutions has long been part of Deb's ouvre, from French Telecom (Wanadoo and Orange UK) to overseeing partnerships for Google. Deb has degrees from University of Oxford (law) and London Business School (MBA).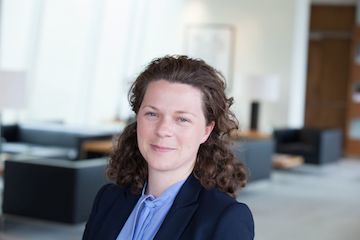 The Real Estate Maven – Sian Owles, Partner, Hogan Lovells
Sian Owles has an extensive track record in structuring real estate joint ventures, from corporate wrapped real estate transactions to real estate funds. A featured speaker at OutWOMEN London events, Sian shares her insights of being an out woman at the top of her game with a self-deprecating wit. As partner at Hogan Lovells, global corporate sponsor of OutWOMEN, she is also among the super-duper Supermodel elite.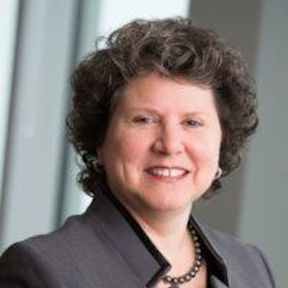 The Compliance Leader – Celie Niehaus, Managing Vice President, Capital One
Celie Niehaus oversees legal and regulatory compliance of Capital One's Retail and Direct Bank businesses, which are comprised of consumer deposits and lending, small business deposits and lending, Capital One 360, and broker-dealer and insurance sales activities for Capital One Investing. She also serves as Chief Privacy Officer for the enterprise, and regional executive sponsor for Capital One's LGBT Business Resource Group.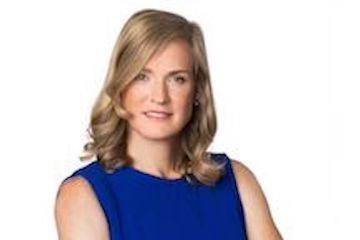 The Restless Scientist – Vivienne Ming, Founder, Socos
What do you get when you cross a theoretical neuroscientist, technologist and entrepreneur with a mission-based activist? Vivienne Ming, co-founder of Socos (applies cognitive modeling to create adaptive, personalized educational technology) and visiting scholar at UC Berkeley's Redwood Center for Theoretical Neuroscience. Vivienne is a popular speaker and mentor, leveraging her smarts for breakthroughs that have impact.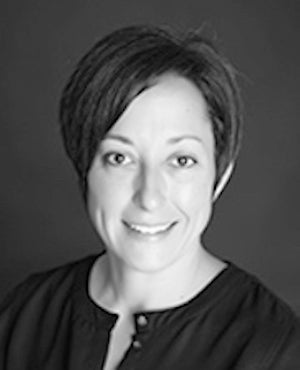 The Advocate – Laura Maetchlen, Partner, Seyfarth Shaw
Laura Maetchlen is a Partner at Seyfarth Shaw, in San Francisco, and co-chairs its Labor & Employment Department. As an advocate for LGBT+ rights, she also co-chairs its Diversity & Inclusion Action Team and is an active member of Lambda Legal. It could not be a more important time to have a supermodel driving this work.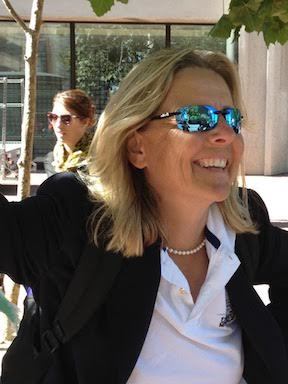 The Wealth Manager – Stephany Thompson, Financial Advisor, Morgan Stanley
Stephany Thompson brings her competitive instincts as a former professional ski racer to help her clients – from high-net-worth individuals and private business owners to HR departments -- make the most of their money. Whether carving turns or calculating returns, her focus helps her succeed in both environments.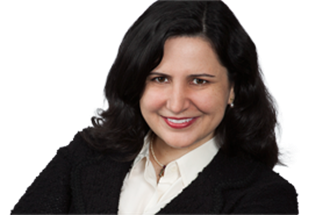 The Super Lawyer – Rachel Harris, Chair of International Trust & Estate Planning, Loeb & Loeb
Super lawyer says most of what you need to know about Rachel Harris, who from Los Angeles helps put Loeb & Loeb on the map with its International Trust and Estates planning; her practice extends to all facets of estate and gift tax planning and encompasses multi-jurisdictional and international matters. Rachel's previous work, to help overturn DOMA, helped clear the way for the LGBT+-partnered community in the U.S. to be legally married.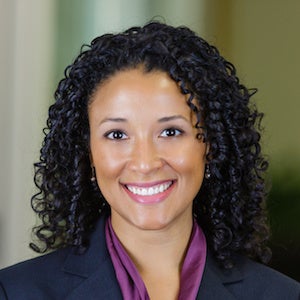 The Financial Services Founder– Rachel Robasciotti, Principal and Wealth Manager, Robasciotti & Philipson
Rachel Robasciotti founded Robasciotti & Philipson in San Francisco in 2004 and continues to head the firm as one of its two partners, directing overall policies and strategies. She oversees the firm's financial consulting and investment management services and maintains compliance with industry regulation. With 80% of the firm's clients being women and more than 70% LGBTQ, Rachel is at the forefront of Supermodel behavior.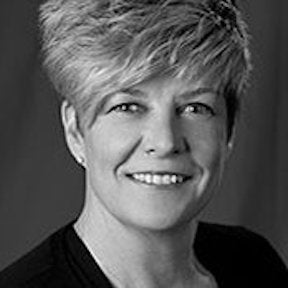 The Self-Starter – Meg Columbia-Walsh, CEO, Wylei
Meg Columbia-Walsh has founded or co-founded 5 companies so far, all tech-based firms in the healthcare and CPG space; she is recognized internationally as a pre-eminent authority in digital marketing, mobile, social, sales, marketing communications, CPG and pharmaceutical business processes. Her current firm, Wylei, uses cloud-based machine learning to predict and assemble relevant content in real time, for digital marketers.
Popular in the Community