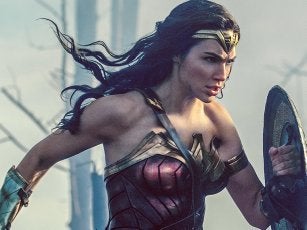 This winter's installment of The New Supermodels — out women in business showing us how it's done — seems particularly timely. In the aftermath of the revelations that so many men who had been elevated to positions of leadership in media, entertainment, law and finance had been abusing their offices, one clear implication is that organizations need to take more and better steps to put women in charge.
While Wonder Woman appears not to identify as LGBT+, she captures the strength and purposeful leadership that so many of our Supermodels — and so many of Out Leadership's OutWOMEN — demonstrate in their lives professionally, and which we continue to celebrate. #OutWOMEN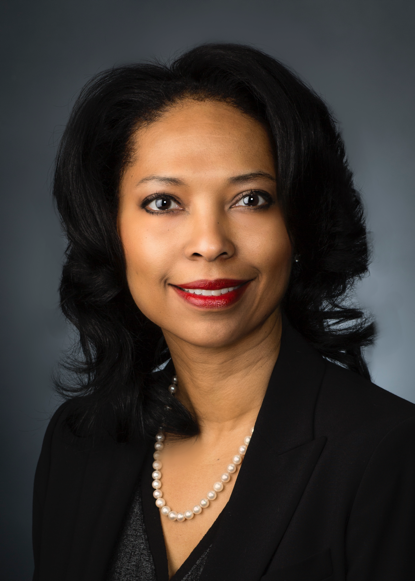 Patricia Lewis, SVP, Human Resources, Lockheed Martin
As Senior Vice President of Human Resources at Lockheed Martin, Patricia Lewis serves as the corporation's chief HR officer overseeing talent and workforce strategies for nearly 100,000 employees, matching talent and roles to drive strong business results. She's also a diversity champion, having been awarded the Diversity Leadership Award for Industry at the 2013 BEYA STEM Conference. This year, she was named to Black Enterprise magazine's list of the Top 300 Most Powerful Executives in Corporate America. Patricia began her career at Dupont, in Global HR, then served at IBM in several HR capacities before joining Lockheed Martin in 2011.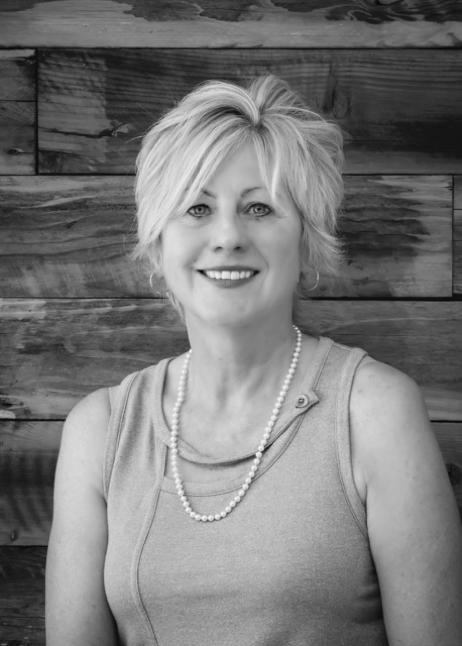 Helen Russell, Co-Founder and CEO, Equator Coffees and Teas, Inc.
Helen Russell's leadership of Equator Coffees and Teas has garnered her a range of awards, from The San Francisco Business Times' list of the Top 100 Women-Owned Businesses to SBA's National Small Business of the Year. Her efforts to make Equator a high-impact socially and environmentally responsible company include investing in an energy efficient roaster, moving the company over to biodiesel delivery truck and hybrid service vehicles, and purchasing coffees and teas from growers who practice responsible land stewardship and bio-friendly farming techniques.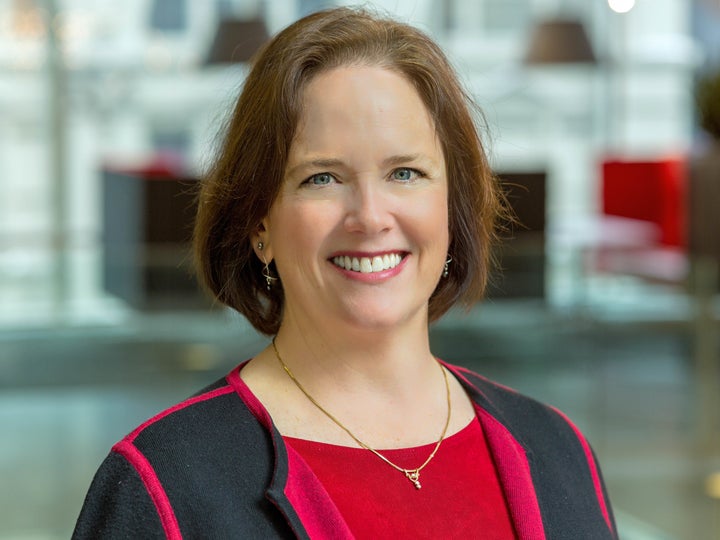 Cathy Bolz, Global Head of Benefits at Bloomberg LP
Cathy Bolz runs global benefits for Bloomberg. She brings to her role a deep knowledge of the space in which her colleagues work, thanks to her experience with M&A activity and technical experience designing, implementing and managing corporate compensation and benefit programs for firms including Morgan Stanley, Black Rock, Platinum Reinsurance and Merrill Lynch. Cathy serves on the board of Regents of Canisius College and the Advisory Board of OutWOMEN. As the lead for Bloomberg's 2018 sponsorship of OutWOMEN, Cathy is one of our super-duper Supermodels.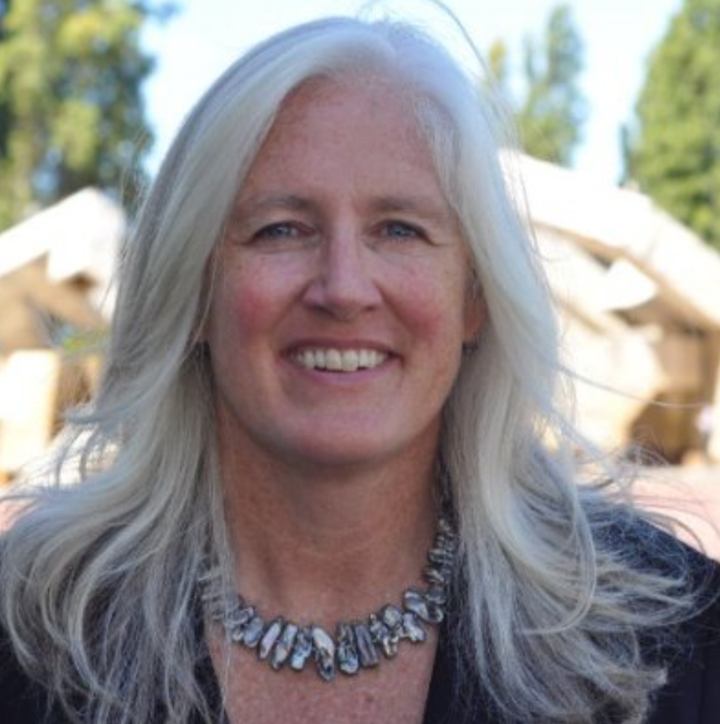 Cathy Halligan, Board Director, Advisor
Cathy Halligan is in her sixth year serving on the board of Fortune 500/NASDAQ 100 company ULTA Beauty (chairs Compensation, member of Nominating & Governance Committee), and her fourth for FLIR Systems' (Audit). She also serves on the board for Wilton Brands (Chairs Corporate Social Responsibility, member of Audit, Compensation) and is an Advisor to Narvar. Earlier roles included SVP at Power Reviews; various Senior Executive roles at Walmart, including CMO of Walmart.com; Prophet, a strategy consultancy; Williams Sonoma; Blue Nile; the Gymboree Corporation; and Lands' End. Cathy is a member of Women Corporate Directors.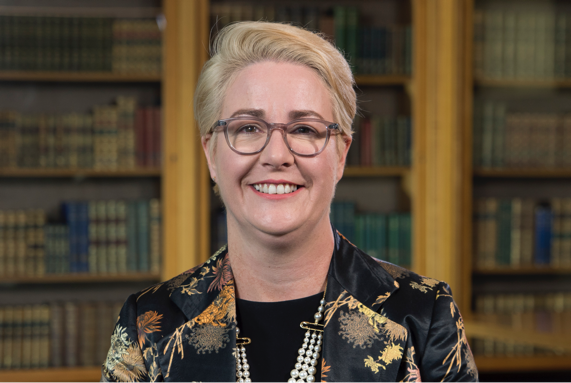 Dr. Siobhan Martin, Executive Director Human Resources, UK and Ireland, Mercer
As partner and board member of Mercer UK, Siobhan leads the firm's HR functions across the UK and Ireland. She is also Associate Fellow of the British Psychological Society and member of the Australian Psychological Society. Her board service includes Big Brothers Big Sisters; the Lord Mayor's Charitable Foundation; the Parochial Church Council of All Hallows by the Tower; and the global Professional Women's Network. She is also a patron of the MD Charitable Foundation.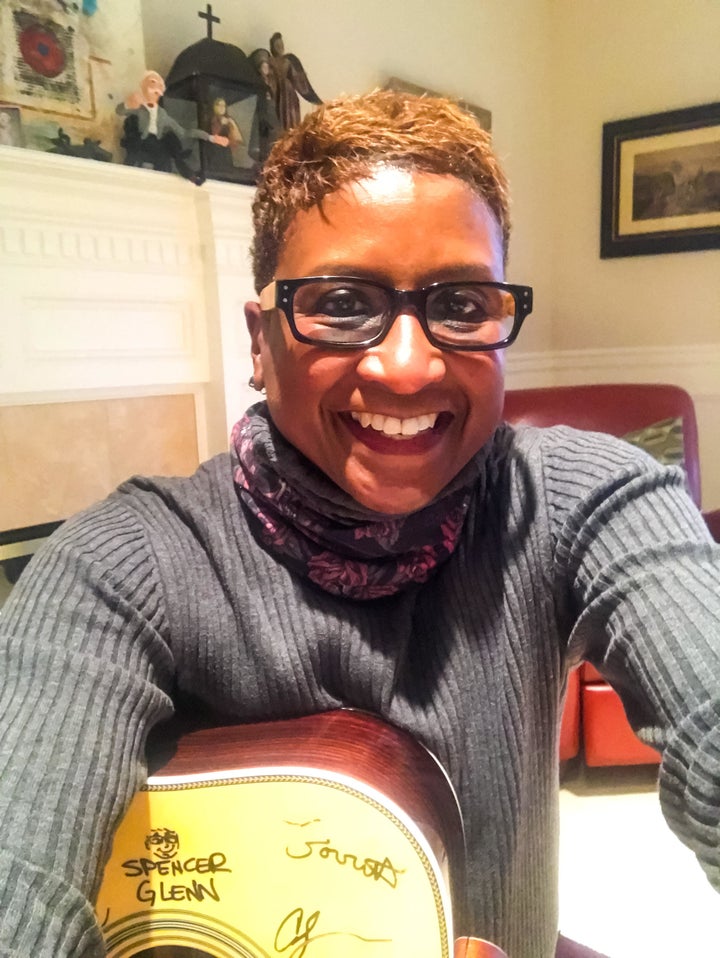 Paula Boggs, Founder, Boggs Media, LLC and Former EVP, General Counsel and Secretary, Starbucks
Paula Boggs began her career jumping out of planes at Airborne School while in the Army, and has been seemingly airborne ever since, from working as a staff attorney at the White House, Assistant US Attorney, Defense Department, and private law before joining Dell and eventually Starbucks, where she served as EVP/General Counsel and Secretary for the corporation. Since 2007 Paula has served as lead and front-woman for her band, the Paula Boggs Band; she also serves on the boards of Avid; the American Bar Association; and the Seattle Symphony, and is Trustee Emerita of Johns Hopkins University.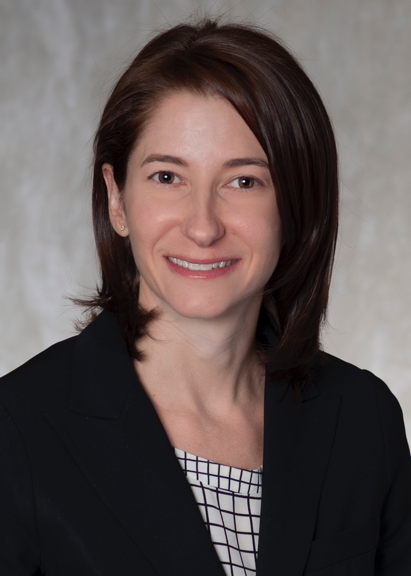 The Financial Services Expert
Valerie Hletko, Partner, Buckley Sandler
Valerie Hletko represents a range of financial services clients in civil litigation, as well as investigations and administrative enforcement actions initiated by federal and state agencies. She is in leadership in the American Bar Association's Banking Law Committee; serves on the Governing Committee of the Conference on Consumer Finance Law; is a trustee for the Washington Lawyers Committee for Civil Rights and Urban Affairs; and serves on the Leadership Committee for Out in Law and the Advisory Board for OutWOMEN.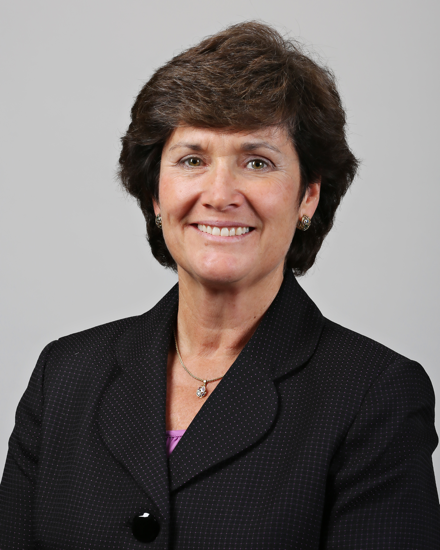 Elizabeth (Beth) Feeney, Vice President and Senior Project Executive in Financial Services Sector at IBM
Beth Feeney, Vice President and Senior Project Executive in the Financial Services Sector at IBM, has extensive client relationship management and international experience across multiple disciplines —team leadership, P&L Management, Service Execution, Operations and Sales. Her clients appreciate her ability to manage and execute across local, regional and global teams with effectiveness. Beth has worked in the New York area and Zurich, Switzerland for IBM, for most of her career.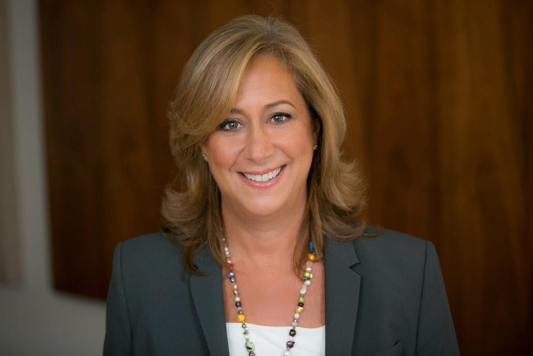 Lisa Sherman, President and CEO, The Advertising Council
Lisa Sherman has brought her knowledge of business and media to such roles as the leader who launched LogoTV for Viacom; EVP at ad agency Hill Holiday; and executive positions at Verizon. As President/CEO of the Ad Council she helps win hearts and minds through such public campaigns as Love Has No Labels. Lisa also serves as Information and Entertainment Steward for WEF; Vice Chair of the Board, God's Love We Deliver; and on the Advisory Board of TMI, the consulting arm of DoSomething.org.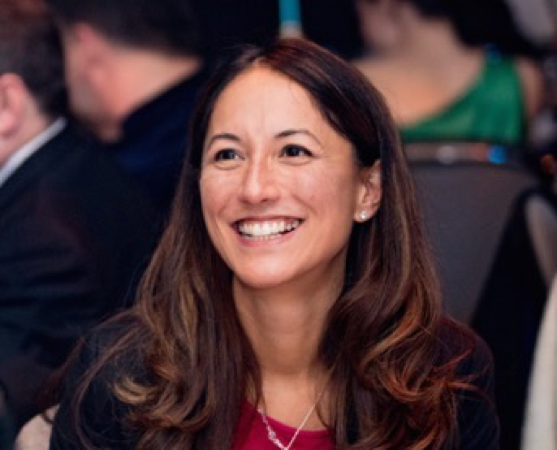 Pema Radha, Director, Global Managed Services, EY
Pema Radha applies her years of experience in HR, Change and Corporate Communications in FTSE 100 companies, dynamic start-ups and high-growth businesses (Barclays, Sky, Octopus, Egg, 3) to her current role as Chief of Staff to the Global Head of Managed Services at EY, working across all Service Lines and geographies. She also co-chairs Unity, EY's LGBT network for UK & Ireland, and is a founding member of LB Women, which seeks to promote greater inclusion in corporate environments so that lesbian and bisexual women can be more authentic in the workplace, visibly out and proud.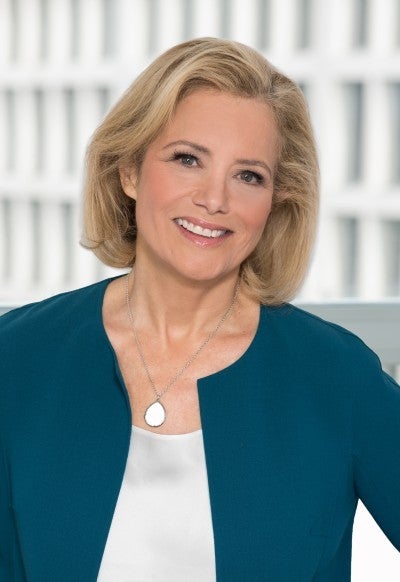 Hilary Rosen, Managing Director, SKDKnickerbocker
Hilary Rosen navigates the intersection of communications, media, technology, entertainment and politics on behalf of public affairs agency SDKnickerbocker, leveraging her 17 years as chairman/CEO of the Recording Industry Association of America and subsequent roles as technology consultant, political editor and editor at large at HuffPost, and advisor to Democratic elected officials. A founder of Business Forward and Rock the Vote, Hilary serves on several non-profit boards, including Center for American Progress' Action Fund and LPAC. Hilary also serves as a political contributor for CNN.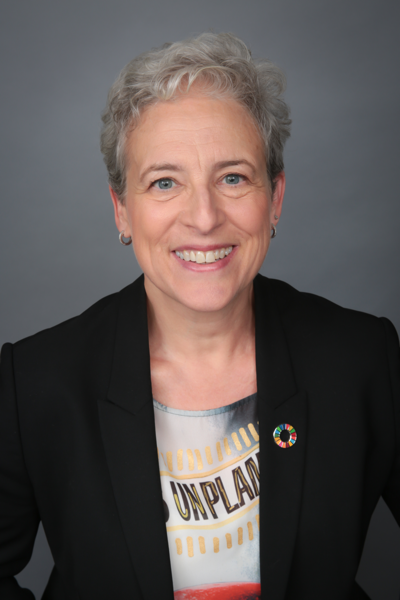 Susan Silbermann, President and General Manager of Global Vaccines at Pfizer Vaccines
Susan Silbermann is responsible for the global vaccines business and oversees the commercial development of vaccines to address unmet medical needs for serious or life-threatening conditions. She is also a member of the Gavi board, representing the International Federation of Pharmaceutical Manufacturers & Associations (IFPMA) member companies and Chair of the IFPMA Vaccine CEO Steering Committee; she is also on the advisory board of Catalyst, a non-profit that promotes inclusive workplaces for women.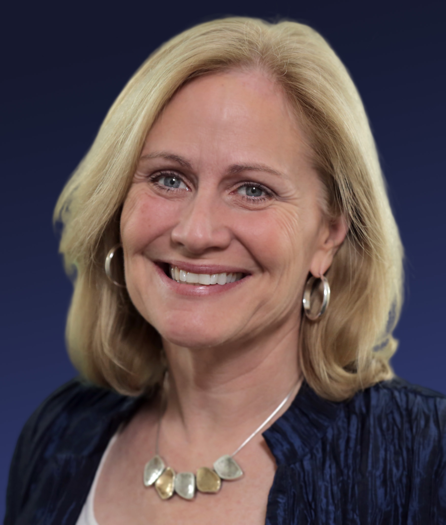 Diane Herz, Vice President and Director of Human Services Research & Chief Diversity Officer, Mathematica Policy Research
Diane Herz worked for the Bureau of Labor Statistics (Department of Labor) until 2008, when she joined Mathematica. In both roles, she brought statistical evidence to bear on national policies. Last year, she developed the Mathematica's strategic plan for diversity and is now responsible for growing its inclusiveness, as the firm's first Chief Diversity Officer. Diane serves on the board of Empowered Women International, and OutWOMEN's advisory board.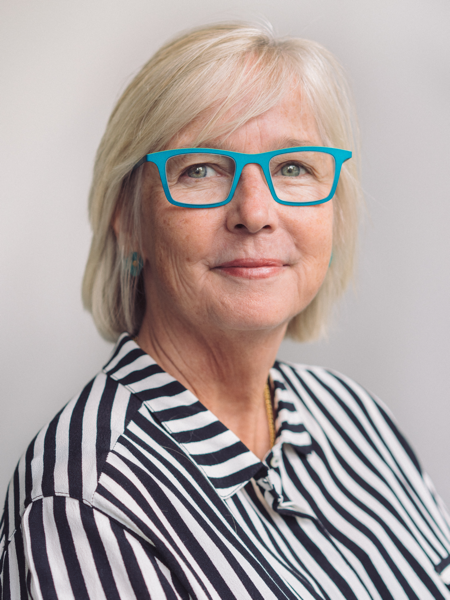 Jan Gooding, Global Inclusion Director, Aviva
While Jan Gooding's background is in brand communication and marketing, her passion for and leadership around LGBT+ equality led to her assuming diversity and inclusion strategy across the Aviva Group last year. Her previous roles included Founding Partner at BLUEdOOR; head of Strategic Communication at BT; Managing Partner at Antennae; and Interim Marketing Director at British Gas. Jan has served in a variety of leadership roles in trade groups (Publishers Audience Measurement Co., Market Research Society, Women in Advertising and Communication London) and as chair of the board of trustees for Stonewall.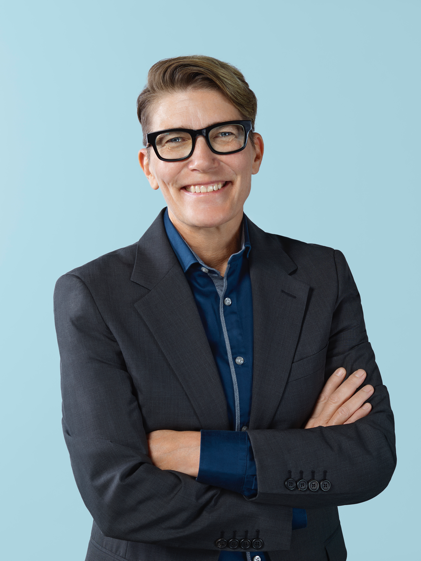 Hillary B. Smith, General Counsel and Corporate Secretary, Square, Inc.
Hillary B. Smith became general counsel and corporate secretary of Square, Inc. in December 2016, following similar roles at Zenefits; SuccessFactors, Inc., Right Media and and DoubleClick, Inc. Hillary started her career at Paul, Weiss, Rifkind, Wharton & Garrison in New York, following a clerkship with the honorable Frederic Block, Senior Judge of the United States District Court for the Eastern District of New York.
Popular in the Community