Striking a Meaningful Pose
Most of the accomplished LBT+ women executives I know have few regrets about the paths they walked to success, but almost all of them would agree they had few guideposts to follow – with virtually no role models as out women leaders, they forged their own ways. And today, the path to professional growth for emerging LBT+ leaders is still faint, often still completely hidden. These young LBT+ executives tell us that they see no one with whom they can identify on their floor, upstairs, in their buildings; anywhere at their global firms.
The simple truth is that more GBT+ men are in senior leadership positions than LBT+ women; more men are out at work, and as a group, they are better networked. LBT+ leaders, in contrast, are less visible and less connected to one another – meaning they're less engaged as a community, and less well-positioned to benefit from professional networking and support.
Why does this matter, in a business context? Because leading firms today are falling all over themselves to be as welcoming of difference as possible, as a competitive imperative. If they're not successfully engaging with their LBT+ leaders, and helping them engage with one another, then firms are leaving value on the table – by leaving those LBT+ women to their own devices, they're failing to earn the kind of loyalty, longevity and good will that directly supported communities offer.
The business case for diversity is of course open-and-shut. Firms that have diversity in leadership significantly outperform their peers; firms that include LGBT+ employees do better than less-inclusive companies – by 10%, on average (Credit Suisse, McKinsey). In the race for market edge, no firm wants to lose out on delivering maximum business results, so finding ways to attract, retain and deeply motivate the entire cohort of LGBT+ leaders is crucial.
To my mind, two things will drive deeper engagement of LBT+ executives. One is to recognize that culturally, GBT+ men and LBT+ women have little overlap – to cite a silly but incisive example, consider SNL's recent parody of the new Logo reality TV show about gay men in Fire Island Pines, depicting the community of "affluent lesbians" just down the beach in Cherry Grove. The former cruise one another on beaches and nightclubs, bare torsos glistening; the latter all are couples swaddled up with their babies, water socks and early curfews. As a corporate leader, would you use the same strategies to connect with and motivate these two communities?
The other driver, to my mind, is providing role models, which not only holds up pictures of success and a clear path forward for emerging LBT+ leaders, but also addresses pipeline issues. As Vivienne Ming of Socos pointed out in the Advocate recently, putting all the focus on diversifying the pipeline is, counter-intuitively, not effective at increasing an organization's diversity. Promoting, hiring and highlighting LGBT+ leaders is. And with 20% of U.S. Millennials now identifying as LGBT+ (Harris Poll 2017), if you're not moving fast to engage them, your company is already falling behind.
For our part, we at Out Leadership have decided to bring those role models to life, which I'm calling the new Supermodels – LBT+ executives who've done more than make a path for up-and-comers, by making themselves indispensable to driving business success at their companies. They're only a small fraction of the hundreds out there, but in starting to put names, faces and accomplishments into the public sphere, I'm hopeful that emerging and current LBT+ leaders, and everyone else, can see and be energized by their example.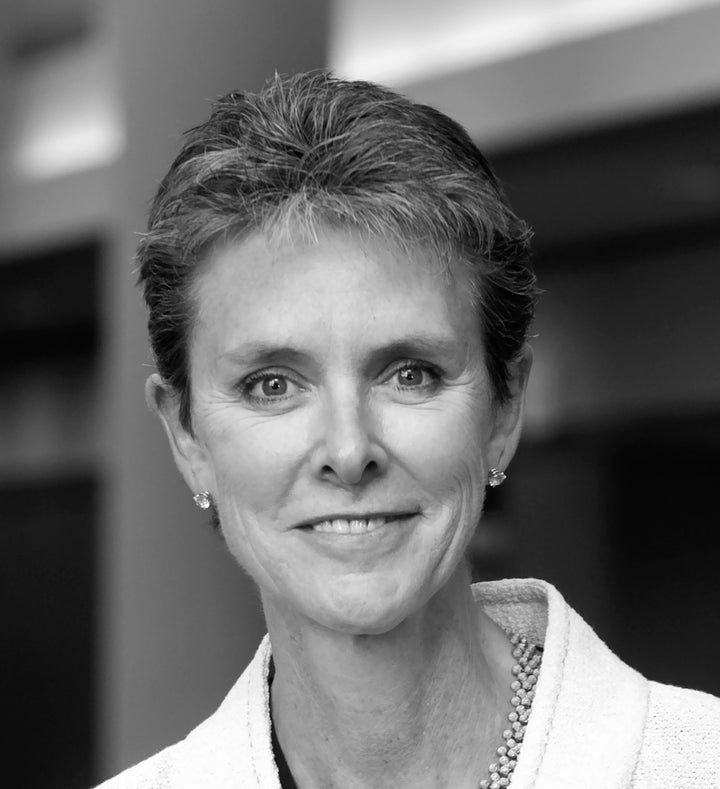 The MVP: Beth Brook—Marciniak is among the highest-ranking LBT+ executives globally. Beth came out in 2011, after 30 years at EY, and it further galvanized her career. Beth's thought leadership has now expanded to include LGBT+ inclusion around public policy and business impact. As global sponsor of EY's diversity & inclusion program, she's having an impact on 200,000+ employees, every day.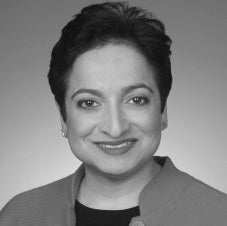 The Sustainability Leader: Shamina Singh leverages the difference she experienced growing up at the highest levels of business growth and global impact. In her current role as President, she helps ensure that the Mastercard Center for Inclusive Growth drives sustainable and equitable growth. After 15 years working in Congress and the White House her mentor, former Texas Governor Ann Richards, told her to go into finance and learn about how money moves around the world, and the effect it can have. So she did.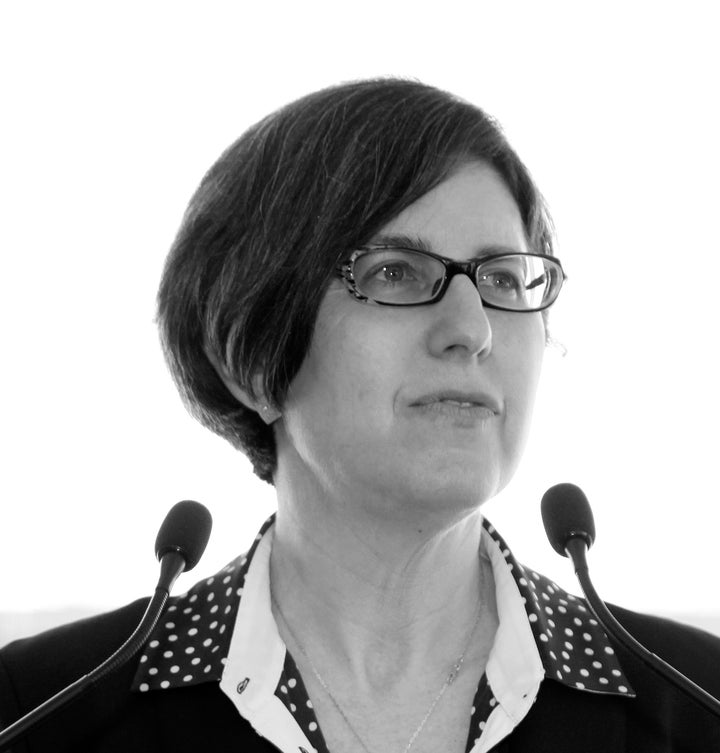 The Privacy Expert: Marcy Wilder is director of Hogan Lovells' privacy and information management group. She has a market-leading practice in health privacy, compliance counseling, health data breach management and public policy. As with many of our supermodels, Marcy spent time in public service, serving as deputy general counsel in the department of Health & Human Services; as driver of Hogan Lovell's sponsorship of OutWOMEN, she is a super-duper supermodel.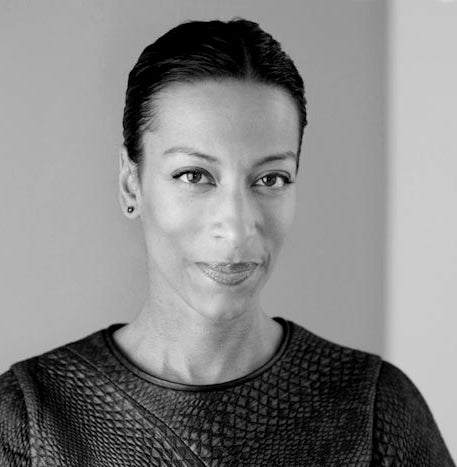 The Changemaker: Katherine Grainger manages the New York office of public affairs firm Civitas. A respected attorney who has worked in women's rights, civil rights, labor and education issues, Katherine was most recently Governor Cuomo's assistant counsel, where her key initiative was implementing marriage equality in New York State. And she's chill, which must help for crisis management: she walked from a red-eye flight onto the stage of an OutWOMEN panel last spring and killed it, fresh as a daisy. This is supermodel behavior.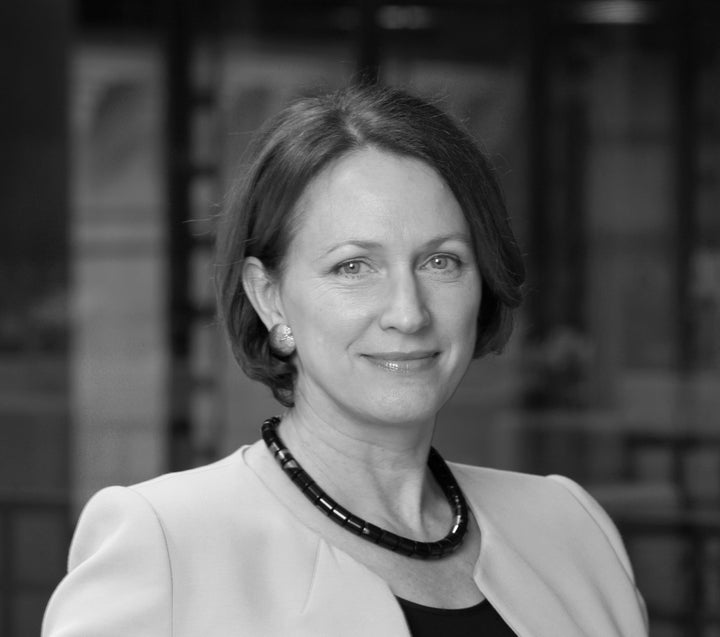 The Business Dame: Inga Beale did something unusual and I find, quite brave, in 2008; while at the time, as now, in a relationship with a man, she thought it important to make public that she was bisexual. Little-discussed fact: bisexuals make up the majority of LGBT+ people. Inga is changing that conversation, while serving as the first female and LBT+ CEO of Lloyd's of London in its 328-year history. Inga was recently made a Dame Commander of the British Empire.
The Lifesaver: Martine Rothblatt is one of those leaders whose life and work are a story you just couldn't make up. The founder of Sirius XM Satellite Radio, and a trans woman, Martine launched United Therapeutics when her daughter was diagnosed with a life-threatening illness; UT developed the patent that saved her life, and now books over $1B in sales annually, saving many more, while Martine continues to pursue passions from electric helicopters to transhumanism – the belief that someday humans will be able to upload their minds to computers.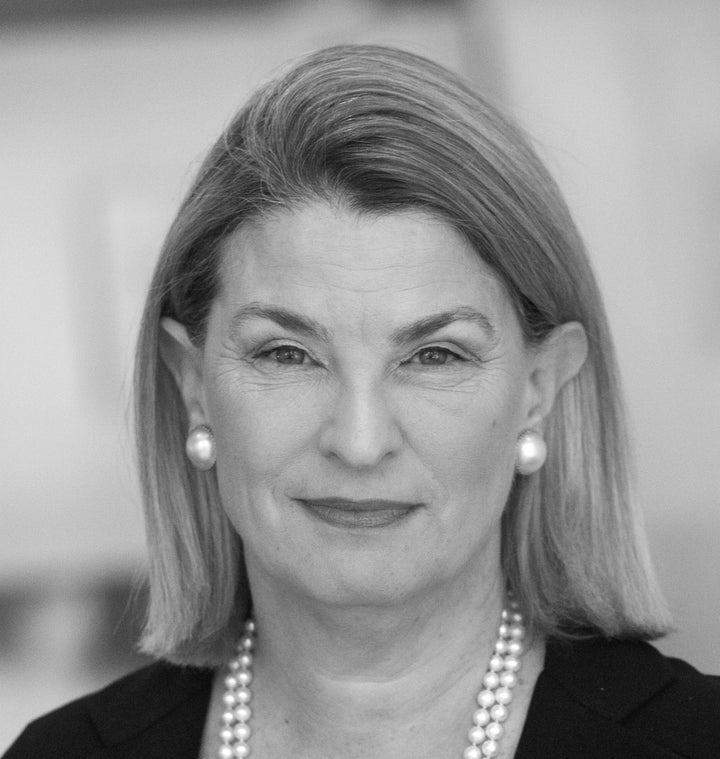 The Influencer: Sally Susman has been a strong advocate for LGBT+ inclusion in corporate America for many years. A communications executive who served for several years in the Clinton Administration, she spent time at American Express and Estee Lauder before becoming one of the most senior executives at Pfizer, where she serves as EVP, Corporate Affairs. Sally is also among the very few out LGBT+ executives to serve on the board of a leading global firm.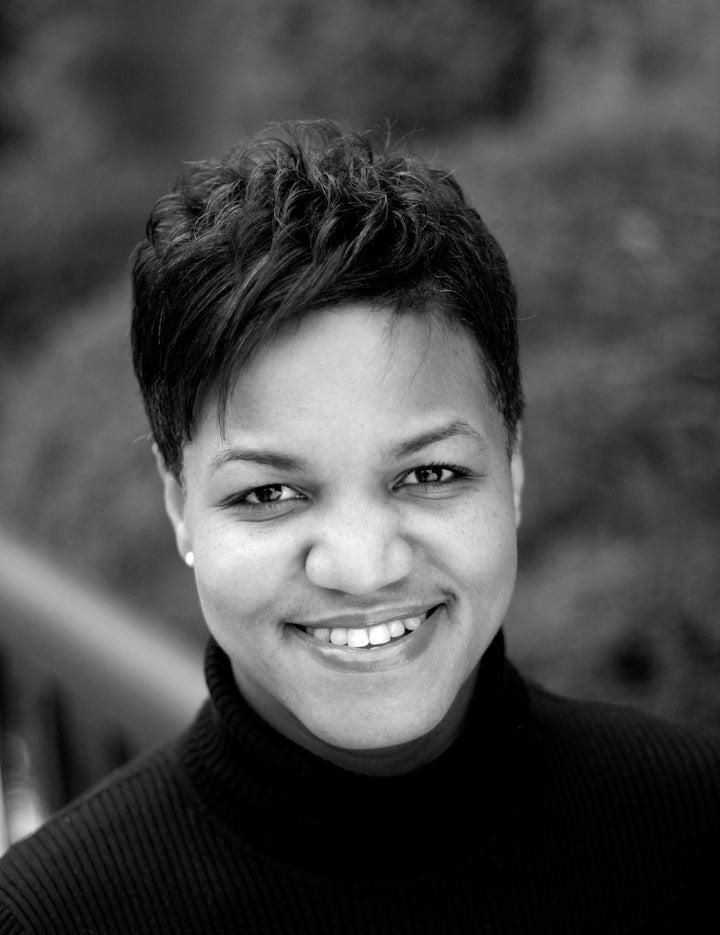 The Triple Threat: Rosanna Durruthy leverages the multiple parts of her identity as Chief Diversity Officer at Cigna. She is a Latina woman of color who identifies as lesbian. Needless to say, she brings to her work in diversity not only her Harvard education, but her deep personal understanding of intersectional difference, as she has done in her earlier work from Vivendi to executive coaching.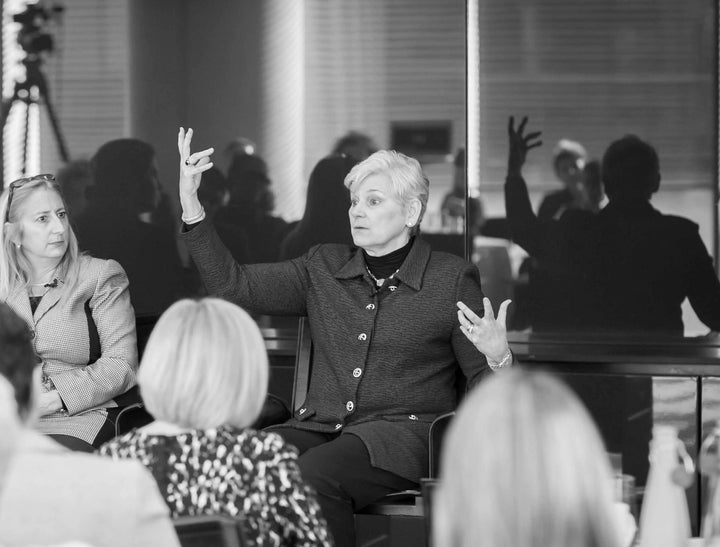 The Guiding Hand: Claudia Brind-Woody is among the best-known LGBT+ leaders in business. She serves as Vice President and Managing Director of intellectual property licensing at IBM – an expertise that she has leveraged to help create LGBT+ diversity within business. She says: "If we assume that all of our clients are straight, we will be wrong 10% of the time. We all need to align and to serve people who are like us."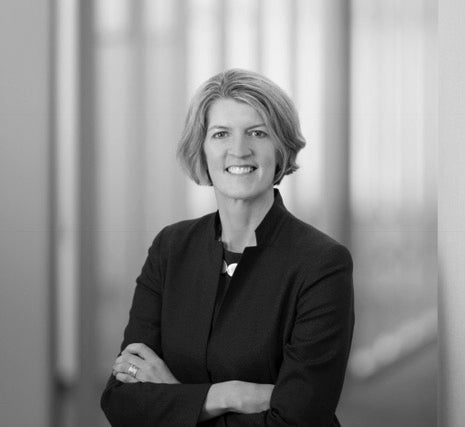 The Connector: Beth Ford is an out lesbian, married, with three kids, running an agribusiness Fortune 200 company powered by farmers. She is also one of only 9 out LGBT+ executives on a Fortune 500 board, which of course is automatic supermodel territory. (Fun fact: of those out board members, 6 are women: Beth, Susan Arnold, Betsy Bernard, Michele Burns, Amy Lane and Lorrie Norrington. The gay men are Tim Cook, Peter Thiel, Robert Hanson. I'm guessing that while there are more women in these seats then men, you know the men better. Just saying.)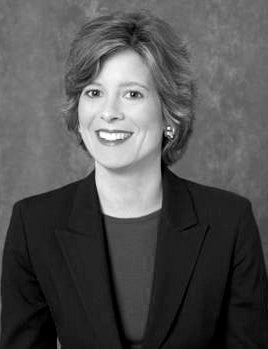 The Enabler: Karen Magee is that supermodel you want with you on the island: she'll set up irrigation, food and transportation systems, which will sustain you while making sure you get where you need to be, on time (I've worked for her). Karen came up through Time Inc.; took a few years out to run and then sell PlanetOut; then returned to Time Warner, eventually taking over as chief human resources officer, where her LGBT inclusion purview facilitates particular impact.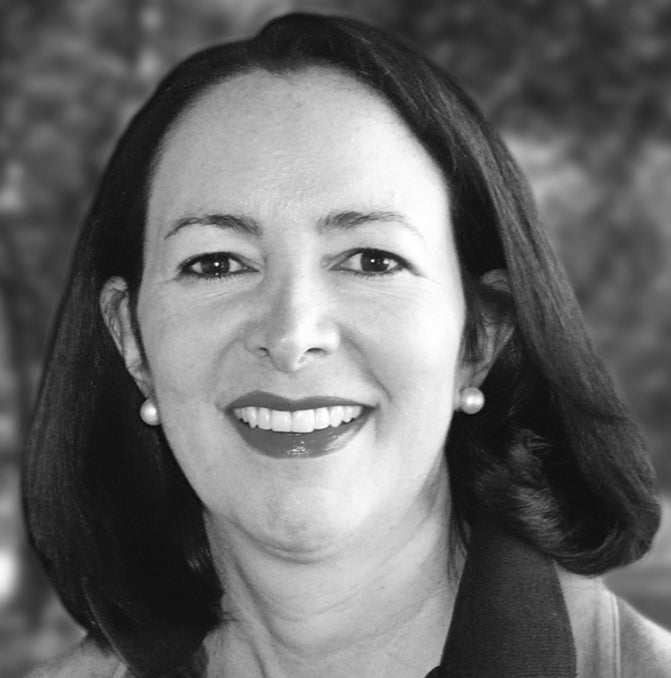 The Operations Expert: Monica Boll has a deep background in operations and client services, from value optimization to global sourcing and international delivery capabilities. She is also executive sponsor of Accenture's LGBT ERGs in New York and Atlanta, and speaks on panels from the Hispanic IT Executive Council to the US Department of state and the Out Women in Business conference.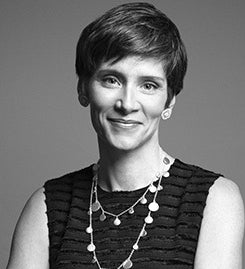 The Strategist: Nancy Mahon comes from public service, and while you can take the supermodel out of public service, you can't always take the public service out of the supermodel. Following law school, Nancy worked in criminal justice reform and as ED of God's Love We Deliver before entering the cosmetics industry; in addition to overseeing sustainability at Estee Lauder Nancy recently stepped down as chair of the Presidential Advisory Council on HIV/AIDS.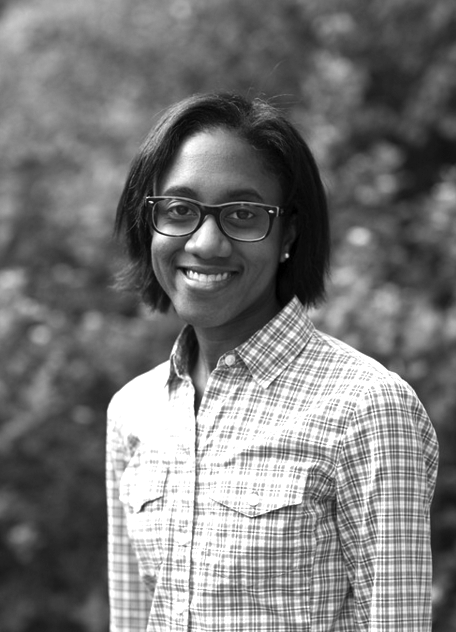 The Multi-Tasker: Ara Tucker's professional growth demonstrates how, if you're competent, curious and perhaps a bit restless, there's a big world of opportunity out there. After law school, Ara went to work in at alma mater Princeton University before deciding to practice law; after deciding that law wasn't the ticket, and she headed to Morgan Stanley, working in Diversity & Inclusion. She now heads up employee experience at Audible.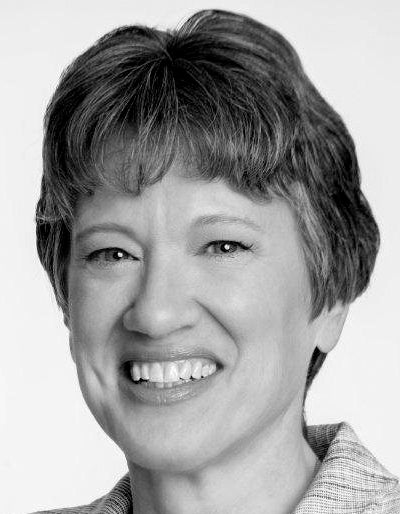 The Engineer: If you're head of engineering at DuPont, and you're an out woman, you're a supermodel shoo-in. Your name is Gayle Gibson. This is where role models play such a subtle but powerful role: say you're a recent graduate, an LBT+ engineer, and you look to see who's in charge at a firm where you might consider applying. You see that Dupont, a $37B company with 70,000 employees, has at its beating heart an LBT+ leader who might just look like you. This is what success looks like.
We'll keep highlighting role models, and I encourage companies of all sizes to improve their business results through LGBT+ inclusion – in particular, single out LBT+ leaders, speak their language, hold them up, take a snap.
LBT+ leaders: be Supermodels. Lean out.
Popular in the Community