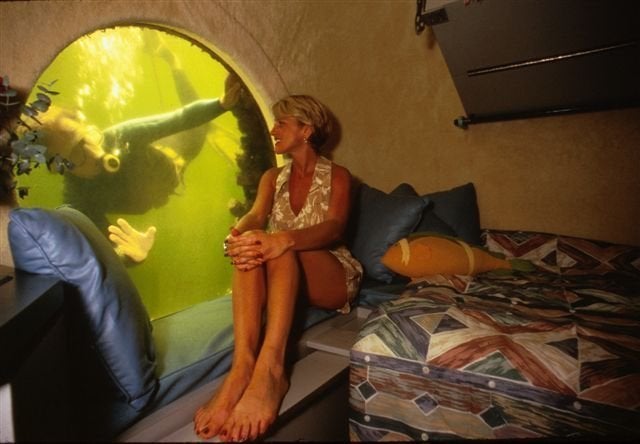 Sure, space tourism will take off one of these days, but in the meantime you might as well consider heading into that other great beyond, the deep blue sea.
Blueprints like those for The Discus Hotel are the latest signs of a new wave in underwater accommodations. Call it sub-aquatic tourism. Instead of getting launched skyward, you can look forward to bedding down on the seabed. Think: butlers, Scandinavian duvets and multi-course meals. Or, if you prefer rustic to ritzy, that'll be an option, too. In fact, the world's only underwater hotel already offers equal parts Jules Verne fantasy and the reality born in the 1960s with Sealab, the daring U.S. Navy venture I describe in my new book, SEALAB: America's Forgotten Quest to Live and Work on the Ocean Floor.
More recently, while writing a feature story for the June issue of Discover magazine, I found out that the spirit of Sealab lives on in the variety of subsea suites that are on their way to opening their doors -- or hatches -- to vacationers who have deeper notions of what an ocean view should be. For anyone eager to take the plunge, here's a look at the present and future of sub-aquatic getaways.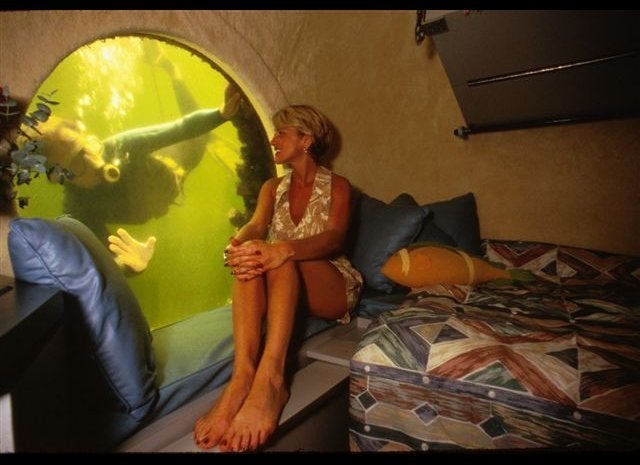 Aquatic Resorts
Popular in the Community