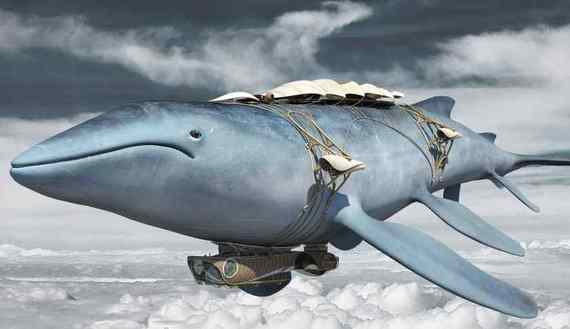 "With VR, well, we're trying to figure it all out, man. It's about story telling right now, and it's just too early to talk business."

"We're testing the waters, trying to get a bit of awareness out there."

"We're not interested in that music app--but hey, with VR, we're just getting started, no strategy yet--so let's talk."

And a classic, overheard at a conference called Digital Hollywood: "What exactly should we be doing about VR?"

That's just a few things I've heard across the country over the past year, as I've traversed public VR conferences, private studio events, even boardrooms, all in the interest of helping grow a new business.

Along the way, I've met everyone from film directors to college athletic departments to wireless charging entrepreneurs--and a few skeptical music types, too--all who are eyeballing this new area with a mix of curiosity and opportunism.

Virtual Reality and its close cousins Augmented and Mixed Reality aren't just going to be entertainment media, of course. They have real potential for many industries, but it has been entertaining meeting types like a venerable, pioneering rock producer telling me "this is going to be a fad, man."

The really big ones in VR you ask? Magic Leap, Facebook's Oculus, and Microsoft's Hololens? They're not saying very much at this point. They're taking meetings, signing Non-Disclosures, doing Q&A, and writing code, but playing cards very close to the vest seems a smarter strategy at this point.

And the major media players? One major Hollywood studio told me they have a committee of ninety looking at VR--so they can understand "what it means, across the enterprise." And apparently everyone wants to be on that committee.

Good luck with that.

For an emerging technology with so much capital, attention, new hardware, and potentially large tech and media interests stirring about, I've found the media business development landscape to be surprisingly flat. It's definitely more about the technology and hardware than the content at this stage. And the business of content deal making? Forget about that, too, at least for now.

To be fair, there are some fundamentals at play that clearly hold back this new technology from becoming a mainstream medium: incompatible development platforms, high priced hardware, curious and occasionally nausea-inducing consumer experiences, and app stores that just aren't there yet, to name a few.

At a recent LA VR conference, I played a game called "Selfie Tennis," previewed a cool Italian sports car, and shot blue laser beams out of my eyes from a new Sony Play Station VR app. Entertaining and cool? Sure, but engaging--not really. And any business models to mention? Not a single one in sight.

There are definitely some other gaps and opportunities I can see at this stage--audio is one, as there are many 360 video technologies and players in the market, but not so many great 3D Audio technologies. Audio is a very key, almost forgotten part of the new landscape, as important as video.

Advertising is also an obvious area--the few types I've seen hinting at the development of networks for VR apps are brave pioneers, as are some of the new VR agencies producing curiosities like McDonald's VR applications, where virtual happy meals can delight their users, or Blippar's Pepsi cans, which came with features linking consumers to augmented reality promotions.

Gaming is perhaps a closer world to VR, with some similar business models (in-app purchasing) to speak about, and a shared development language in Unity. But I neither hope nor think that gaming will be the centerpiece of this new medium's growth prospects.

This is not typically the environment a media business developer wants to be in, but it's probably a pretty potent spot for a media strategist or business developer to keep eyes on, build networks in, and eventually gear up for down the road, when this new technology becomes more than just a platform and hardware. At this stage, there appears to be more opportunities for "coopetition" amongst content and tech players, far more than there are competitive, exclusive partnerships in the market--a good sign.

I think back to the early commercial days of the Internet-- circa 1994. There's a lot of potential, but the pieces just aren't coming together yet. I'm a firm believer that they will eventually come together, for many industries, as this brave new VR world looks potent to me.
REAL LIFE. REAL NEWS. REAL VOICES.
Help us tell more of the stories that matter from voices that too often remain unheard.