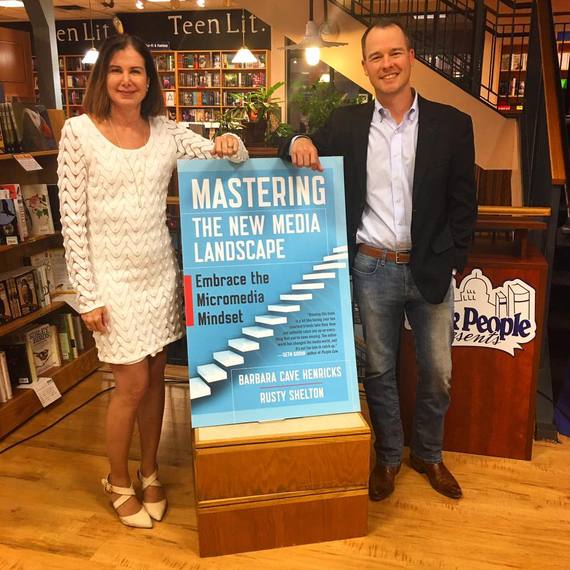 In Part 1 of this post, Rusty Shelton and Barbara Cave Henricks, authors of Mastering the New Media Landscape, defined this landscape and the rules of engagement. In essence, these rules help you own your reputation online and help you reach your community with the right message.
In Part 2, we explore what you can do as an author, entrepreneur, thought leader or business leader and the crucial new paradigm we all need to embrace to succeed.
Lisa: What are three quick tips you would give authors to help them make the most of their online platform?
Rusty: One, stop everything and buy the URL associated with your name (www.firstnamelastname.com). This piece of real estate is enormously valuable now and will become even more valuable as the Internet continues to build out. While you are it, buy your kid's names and the names of any projects on your radar screen.
Lisa: I like that you are thinking generationally. What's next?
Rusty: Two, update your social media bios to reflect what you're talking about, thinking, promoting, or interested in today. Embed keywords that will make you more discoverable to others interested in the same things.
Rusty: Repost the last piece of content you created, whether it's a slide deck or a blog, on LinkedIn. LinkedIn is making a determined shift from job hunting site to networking hub, and they're using content as the engine to make that leap.
Take advantage of the platform they provide and the access to their worldwide audience for those willing to publish long-form content on the site.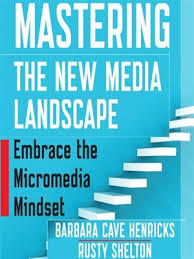 Lisa: In chapter 2, you mention the new rules of communication. Can you share your perspective?
Barbara: The new access to public platforms shouldn't be a seen as a license to suspend the rules of good communication or even basic manners.
I think we've all seen examples of truly sloppy content posted in public view. We advise observing what we call the four Cs of good communication - clear, credible, compelling and consistent. Beyond that, first observe not just the content on a specific media site or channel, but also the tone and style. Get familiar with the way people communicate before you enter the conversation.
A little bit of homework goes a long way. With long form content like blogs or commentary, always rely on a second set of eyes to help you gauge not only the quality of your work, but the details like spelling and grammar, which can seriously undermine the effectiveness of your communication.
Lisa: As an editor, I wholeheartedly agree. You mention the urban legend of PR, that of the silver bullet. Can you say what that is and what's true about PR and reaching readers?
Rusty: There isn't a media silver bullet, and there never has been. Many people still chase the single hit that they believe will transform them from an unknown to a media superstar.
Even attention from major players like The New York Times, NPR, or the "Today Show" isn't enough to catapult someone to widespread attention. What these hits can do is to help interest other media outlets in your book or your story.
In the past, publicity campaigns were built around the concept of getting the media gatekeepers to love your idea enough to share it with their large, captive audiences. That earned coverage was the backbone of the project.
Today, there's a superhighway in the middle of the map that allows you to go directly to your audience--on rented media (Twitter, LinkedIn, Facebook, Snapchat, etc.) and owned media (your website, blog or newsletter).
Our job now is to not only capture that earned coverage, but also to teach clients how to be layman journalists as they create messages for those new spaces and embrace the "Micromedia Mindset." Having the ability to bypass the gatekeepers and take to the public stage is an enormous opportunity.
Lisa: So part of the mindset is seeing yourself as a layman journalist! That certainly opens up new avenues of thinking that differ from traditional marketing. In our next post, we continue the conversation to explore how authors integrate new media and traditional media to have a powerful effect. And Rusty and Barbara will share some case studies of authors who have done just that.
What questions do you have for Rusty and Barbara? Let's get a conversation going!
Related
Popular in the Community