In Part 2, we explored what you can do as an author, entrepreneur, thought leader or business leader to be successful online. In this third post, the authors offer several exciting case studies.
Lisa: Our last conversation ended with the idea of seeing yourself as a layman journalist. That certainly opens up new avenues of thinking that differ from traditional marketing. Can you share a client success story and what made them particularly successful, perhaps someone with a small following to begin with?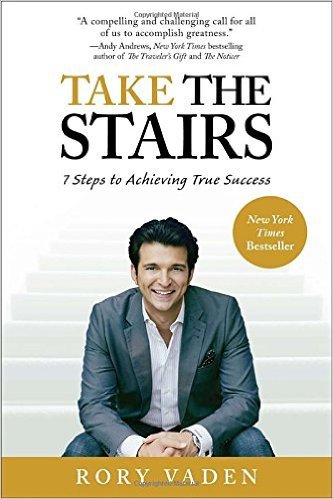 Barbara: In 2012, Rory Vaden was a young consultant and business owner in Nashville, Tennessee, eager to tell the world what he'd observed and learned about successful business leaders. His book, Take the Stairs: 7 Steps to Achieving True Success, was a compelling self-help book that examined our human tendency to take the easy way out.
The message was fairly simple: those who succeed aren't simply lucky or more intelligent than the rest of us. Rather, they habitually choose to take the more difficult route when faced with a simple choice. Escalator or stairs?
Vaden purports that the mindset of choosing the more difficult means of getting to the top floor serves as training to put forth just a bit more effort in everything you do. Not just once, but every day.
Rory did more than write a book; he stuffed his mission between two covers and took to the road in a tricked out luxury bus to tour the country spreading the word. A book tour isn't a new concept, but Rory had a clever twist and a strong team of organizers at his disposal.
Rory arranged a series of talks across the country at local high schools, delivering his high-energy message to students and parents. Proceeds from book sales at these events were donated back to the host school to be used for basic improvements.
Lisa: I love the element of philanthropy!
Barbara: Yes, and along the way, Rory blogged about the people he met, the sights he saw, and the inevitable absurd stories that happens when one lives with a crew of staffers in a bus for more than a month.
These events not only meshed perfectly with Rory's values but they also made a great story with a local angle, great visuals and social media streams that he was sending along the way. Those who engaged could keep on following the bus, in essence.
Newspapers, radio and television in each city grabbed the chance to interview him, flashing b-roll of the bus and featuring live interviews with kids reacting the Rory's engaging talks.
By using every traditional and micromedia tool at his disposal, Rory created a powerful brand. The book was a New York Times and Wall Street Journal bestseller; he's authored a successful second book about procrastination; and he hosts a weekly podcast, which regularly ranks as one of the top 100 in the country.
Lisa: What can readers expect to get out of Mastering the New Media Landscape?
Barbara: A handbook for those who want to understand the new media world and participate in it effectively. We hope readers will get a sense not just of what to do, but why they are doing it and how they can make the time they spend on communication strategy have the biggest impact and provide the most long-term value.
Lisa: So, it's a world view, more than a formula. In our third post, readers will learn how authors integrate new media and traditional media to have a powerful effect.
How can authors integrate new media and traditional media to have a powerful effect? Can you give a real life example?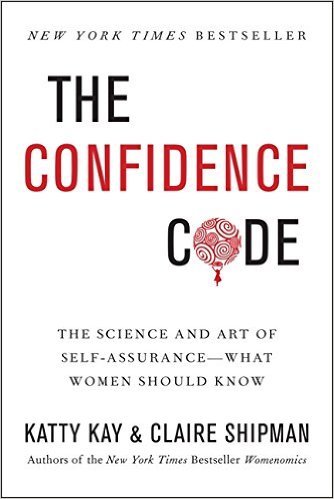 Both women are experienced, well-known journalists with strong, individual brands, and together they have created a highly-respected dual platform for their books. Rather than rest on these past achievements, Claire and Katty wanted to raise the bar. They worked with research scientists to create a free, research-backed online quiz that would assign participants a look at their own level of confidence.
Every time they appeared in the media or before a live audience, they encouraged people to head to their website to take the free confidence quiz and find out what level of confidence they had.
Since the book launched, more than 160,000 people have taken the quiz, and tens of thousands joined the pair's email list.
Lisa: Wow! Those are impressive numbers.
Rusty: In this case, a clear call to action mentioned widely by traditional media crated a new and ongoing groundswell of attention, making The Confidence Code a book that hit the bestseller list and stuck. Perhaps more importantly from a platform perspective, it gave the authors a great ongoing "Owned Media" asset in the form of a large email list they can reach anytime they want to.
Lisa: Yes, that's a great illustration of the term "owned media." I encourage readers of this post to share any strategies used to "own media." How do you engage with your community and expand that community? What questions do you have for Rusty and Barbara? Let's get a conversation going!
Related
Popular in the Community