Xavier Dolan probably wouldn't like being contrasted with Woody Allen with regards to his sexual preference, not because he's in the closet but because he's of the new post-gay generation--orientation makes no difference. Yet there's no denying the comparison.
Like Allen, Dolan writes, acts and stars in his films. He's also obsessed with relationships. In 2008 his first film, I Killed My Mother, he portrayed a complex familial bond that earned him three director's awards at Cannes. His latest effort, Heartbeats, opening now, twists the classic love triangle by pitting a man against a woman to compete for the same man. And his upcoming work, Laurence Anyways, is about what happens in a marriage when one partner wants a sex change.
In this age of The Kids Are All Right and Girls Who Like Boys Who Like Boys, Dolan stands out for portraying hetero and homosexual love on an utterly parallel plane. Unlike myriad others, like Skins, his work isn't about glamorizing the sex. In fact he told me recently, at New York's Mercer Hotel, that his work delved instead into "the whole process of humiliation by love."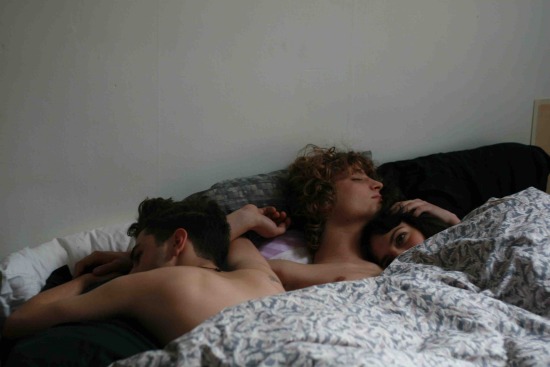 In case you're wondering why you've never heard of him, there's time. Thus far he's worked exclusively in French (Dolan is Quebecois). And he's only 21. Of course he's got bigger plans -- a trilogy in English is already in the works. "A trilogy, I know. So pretentious," he says.
To see more of his light side check out this video from our talk.
Heartbeats opens this weekend, look for it at your favorite art-house theater.

Calling all HuffPost superfans!
Sign up for membership to become a founding member and help shape HuffPost's next chapter