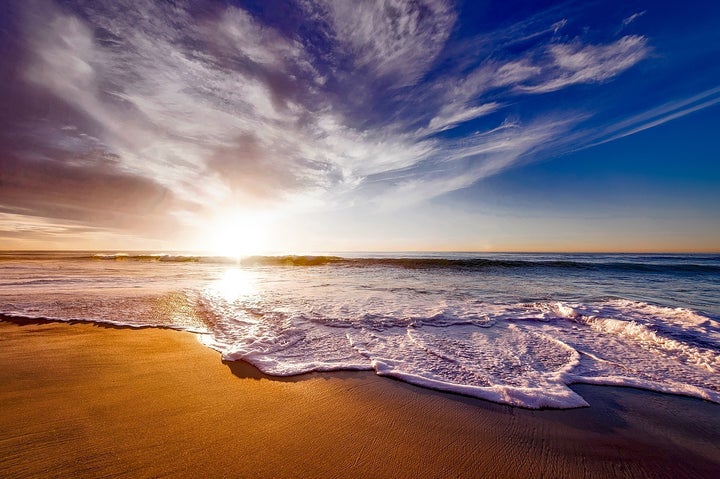 We're all sick of the 9-to-5.
It's no big secret that the traditional mold of work culture is changing; not just in the States, but all over the world. And for many millennials, that changing dynamic was not just welcomed, it was inevitable.
I recently quit my job as an attorney to travel full-time. I didn't love being an attorney, but I did really love the firm I was working for. I loved the people and I loved that in many ways, I felt like I had finally found my "fit" in my career of choice. I hadn't, unfortunately, found my "fit" in the way big way that mattered: flexibility.
My firm was as great as a law firm could be: I didn't have to be in at a certain time, I could leave for events that were important for me, and I was undisturbed on my vacations. But it wasn't enough: I wanted to see the world. On my own time, not just two weeks a year.
I'm not the only such millennial: more and more millennials are ditching the 9 to 5 in favor of a life with more flexibility.
Enter: the remote life full of travel. It's what so many people are searching for, and now, several brand new, innovative companies are popping up to help.
I recently had the opportunity to interview Meredith Kalinov, one of the brilliant minds behind the team at Pangea 196. Pangea 196 is a company on a mission to change the world, one month at a time. The company exists to take remote workers on the trip of a lifetime: one country per month for twelve months.
And Pangea 196 isn't the only one in this space. A few years ago, a company called Remote Year started taking a group of about 75 people around the world. There's also a relatively new company called We Roam, which bills itself as different than its competitors because it places a premium on bringing along only those that are already gainfully employed.
Kalinov and I had a chance to talk about why she and her partners decided to start the company, as well as what she hopes people will gain from the Pangea 196 experience.
Kalinov didn't travel abroad a lot growing up. In fact, the first time she left the States was after she was married: she went to spend three and a half months in Bulgaria with her husband on her initial trip out of the U.S.
"It was a shock to the system," Kalinov laughed, when I mentioned that as a first trip out of the States, three and a half months was a long time.
"When I came back," she continued, "everything felt the same way here. I'd go to the grocery store and finish the transaction and think, 'that went really well.'"
"But I came back as a better person - I didn't pile stuff up, I was more like who I wanted to be."
This, Kalinov says, is one of the reasons that Pangea 196 was born.
When I asked why she wanted to help people live this life, Kalinov says she was interested in helping people live a different way - and make them feel like it was okay.
"Before, if you wanted to do things differently, it wasn't just that you were doing it differently - it's that you were doing it wrong. But people have the power to shape their lifestyle from the beginning - and people don't want to be at home, they don't feel inspired and creative."
The idea for Pangea 196 was born because Kalinov and her partners recognized that many people were starting to set up their lives to work remotely, but that they weren't necessarily able to take advantage of their new freedom. The team at Pangea 196 wanted to give remote workers the tools to be able to travel the world.
"They did all of the work to be able to have this life," Kalinov says. "They shouldn't be stuck somewhere if they did all the work to get unstuck."
Pangea 196 is still looking for applicants and Kalinov believes the organization is a perfect match for many different types of people. For the team at Pangea 196, the organization's goal is to help people live creative, meaningful lives - both during and after the trip.
And that's what travel does: it opens our minds to the possibility that there are other, wonderful ways to live. Millennials have been ditching their stuff office jobs in droves over the past several years and now, the work culture is finally beginning to keep up.
If you've got a remote job and you're ready to see the world, consider joining the group at Pangea 196. Apply here.
Popular in the Community