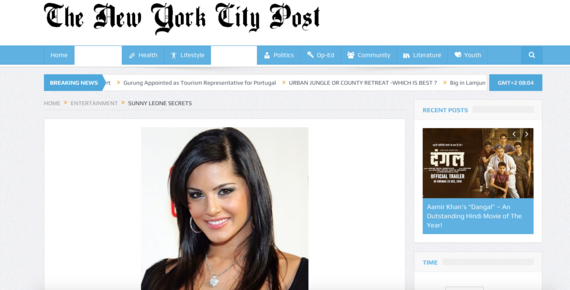 The New York City Post is an international magazine being launched from New York State of America. It is a popular media brought to you by a group of close friends who enjoy working on creative projects.
I think that more diversity is a good thing, and fresh points of view articulated by people who are committed to excellence in journalism is a beneficial change in the American media landscape.
- Al Gore
Journalism plays a very important role in uniting the world. Whether it be development of the nation or developing policy for the future of the country, journalism plays a vital role.
The New York City Post, which encourages op-eds and news, decided not just to relay information but also become more knowledge oriented and commercial. Articles after that began becoming more commercial. We didn't just present news and articles, but our goal is to make our readers more commercial. We began presenting ways to become more business oriented. Our main focus was to help our readers become more successful in life. We have been presenting stories of successful men and women to help our readers get encouragement.
Accordingly, on Sept 2, 2016, The New York City Post LLC was registered in New York State of America, which you can look at, by visiting following link:
https://appext20.dos.ny.gov/corp_public/
The New York City Post has appeared now as a magazine. Our main aim is to flourish business acumen among our readers. The New York City Post is actually is fully commercial magazine. In each new publication, we shall mention ways for our readers to become more successful. We believe that if the youths of the nation become more capable and skilled, the nation benefits economically. Besides, it would contribute to the national economy. This magazine will try its best to cover all the aspects of business, fashion, sports, entertainment, art and literature.
We all need money to conduct our life, whether we are in the media or other industry. Relaying information just as a service makes it difficult to conduct life. As a reader, just reading the news or learning something new makes a big difference. In modern times, not just being a reader, but picking up some worthwhile formula will contribute towards the progress of the person's life standard.
Calling all HuffPost superfans!
Sign up for membership to become a founding member and help shape HuffPost's next chapter