Who hasn't spotted a stranger somewhere and wished they could muster the courage to speak to them, to come up with some socially acceptable excuse to tell them what we're thinking? Maybe it's a small observation, maybe it's a powerful mantra. Either way, we want to get it out. No matter what we want to say, everybody has an urge to communicate. Sometimes it's just a matter of convincing ourselves that it's the right occasion. For New Yorkers, at least, we can't claim we have nobody to talk to when we're surrounded by people at all times. But New York is a city of strangers. There are millions of us living -- well, surviving -- here and yet so many of us have never even spoken to our neighbors.This summer, I developed The New York City Postcard Project as a way for New Yorkers to communicate with each other and spread positivity.
Here's how the project works: I bring my signature postcards, which feature my photo collage of New York images, to random places throughout the city. Then I leave them there with a clothespin that reads, "Write a message to a stranger." Passersby have the chance to do just that. They can write a message and leave the postcard in place for the next person to find or they can choose a stranger's address, buy a stamp, and drop the postcard in the mail. Regardless of the method they choose, the point is to communicate. I've also begun bringing the postcards to events (most recently The New York City Poetry Festival) and plan to continue doing so.
Here are a few photos of the postcards in Manhattan and Brooklyn: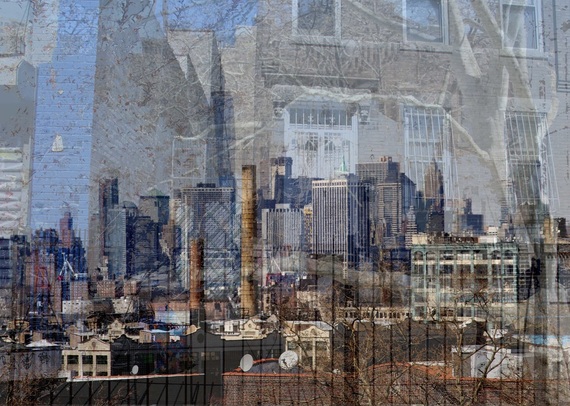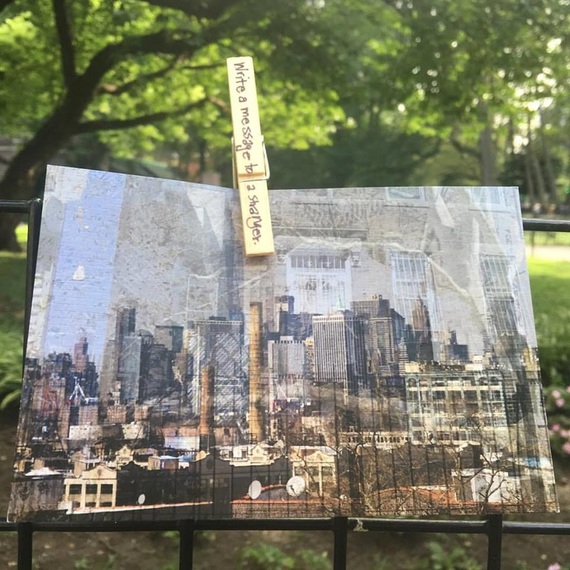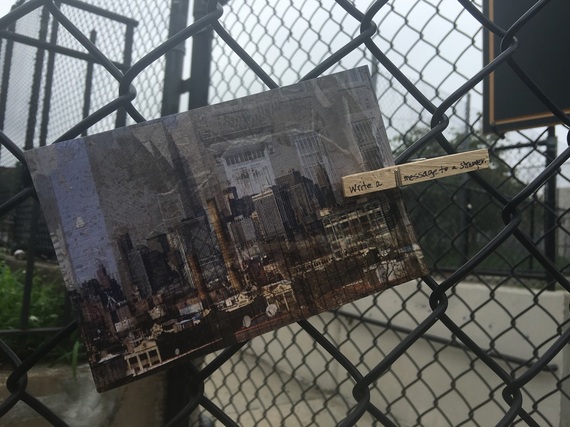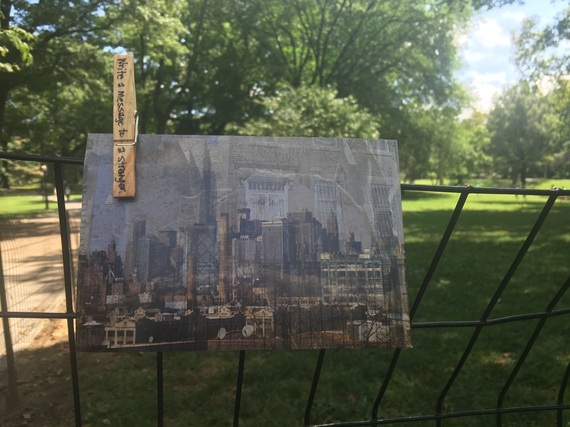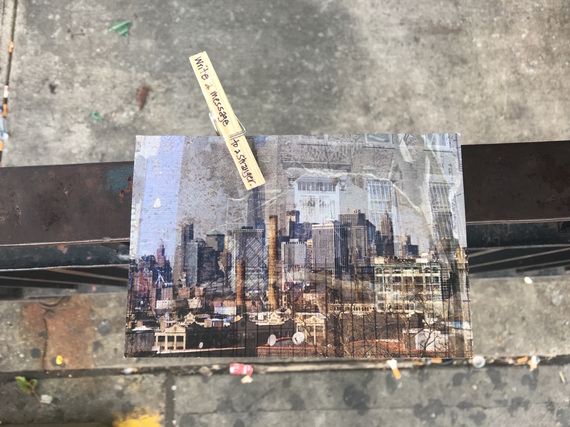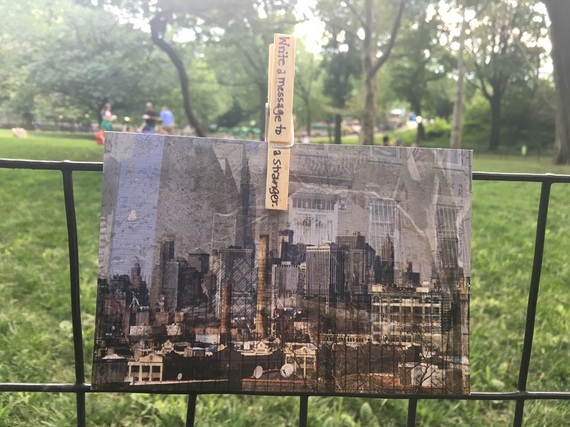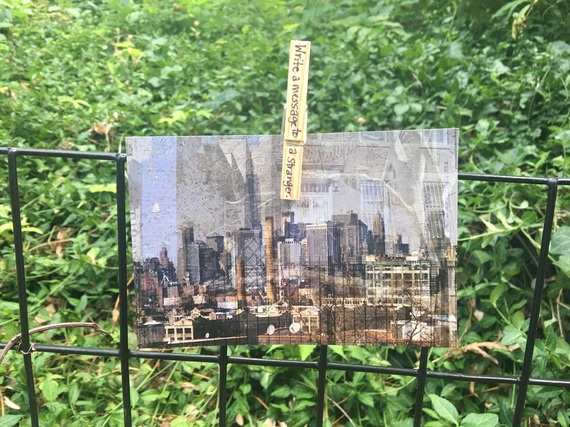 To learn more about The New York City Postcard project and see sample messages, visit my artist website.
REAL LIFE. REAL NEWS. REAL VOICES.
Help us tell more of the stories that matter from voices that too often remain unheard.