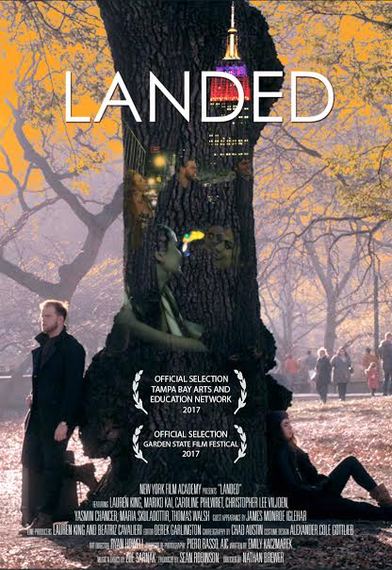 Are musicals making a comeback? It depends on who you're asking. The Broadway community might say that musicals are flourishing. Disney is too busy looking for the next multi-talented star to answer, while the film industry is trying to rekindle that magic of Hollywood's golden era. Either way, there is still a place in the hearts of many reserved for that warm feeling evoked from a spontaneous song and dance number.
At the New York Film Academy, musical theater is very much alive as students of their Musical Theatre Conservatory program can attest. In 2008, Senior Executive Vice President David Klein conceived the program and hired founding Chair VP Boyle to launch it. This initiated a one-of-a-kind program that showcases the talents of the Conservatory's two-year students through original movie musicals. Each film consists of original music and stories that feature collaborations with several industry professionals such as Tony Award-winner James Monroe Iglehart and Tony Award-nominee Charlotte D'amboise. While these high-profile Broadway names attract attention, it is the students who are the true stars.
"These films have garnered numerous awards and toured festivals worldwide, including premieres at the Oscar-qualifying Rhode Island International Film Festival," says filmmaker Sean Robinson who spearheaded this project alongside the current Chair Mark Olsen. "In addition to Iglehart and D'amboise, other films feature Broadway's Jennifer Perry, Kristy Cates, Marissa Rosen, Jim Newman, Alena Watters and more."
These films touch on a range of topics--from "The Ghosts of Ethan Dean," a cautionary drama about addiction, to "Landed," which follows a group of expats trying to make it in New York. The narratives do not adhere to the typical musical archetype which is often anchored in love stories; Instead, they showcase a modern musical paradigm with the goal of appealing to a wider audience. The edgier subject matter encourages aspiring performers and theater producers to tackle issues that speak to the millennial generation. These student's voices are evolving musical theater by attracting a new audience.
The common thread that binds this series together is Sean Robinson who has been involved with every film since the program's inception. While each film features different directors, composers, lyricists, choreographers, performers, genres and narratives, Robinson acted as lead producer, and often editor, for all of them. The several moving parts bring variety while Robinson brings consistency as he bridges the gap between theater and film. The same quality can be expected from each film but the same narrative will never be repeated.
"This was the first integrated musical theater and film program nationwide," Robinson boasts. In a media-saturated world, it becomes difficult to stand out, even with immense talent. Through this project, musical theater students are gaining exposure in the film circuit which broadens their chances of getting work in the industry. It also provides young NYFA filmmakers an opportunity to get the necessary production experience to thrive in the entertainment world. NYFA's President Michael J. Young is enthusiastic about the program's tremendous multi-cultural impact as well as training the next generation of musical theater artists.
Calling all HuffPost superfans!
Sign up for membership to become a founding member and help shape HuffPost's next chapter