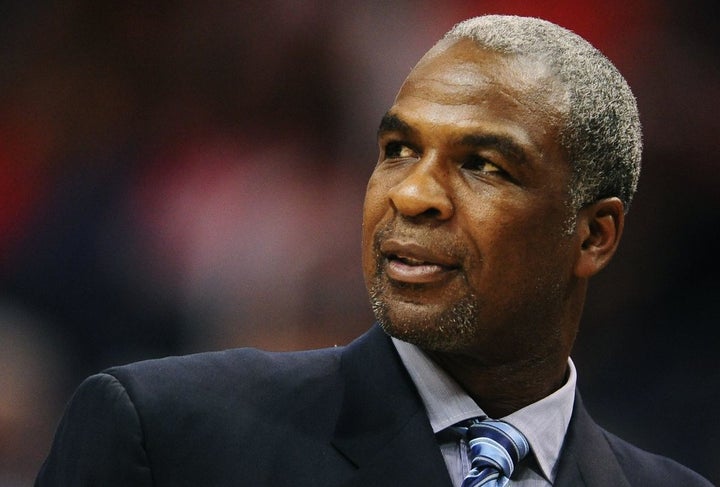 There's nothing rational about fandom. Most often, your sports allegiances are forged before your brain is mature enough to make rational decisions. Such is the case behind my unwavering affection for the New York Knickerbockers, going on its 30th year.
But "unwavering" may be too strong a wrong word these days. I can forgive the fact that my once proud franchise has been a perennial loser since the days when we were all stressing the Y2K bug. I can forgive billionaire trust fund team owner James Dolan making colossally incompetent decisions with a reckless disregard for the team's fan base since his daddy bought him the shiny toy.
But what I will not forgive—what I cannot forgive—is embarrassingly misguided communications strategy.
On Wednesday night, Knick legend Charles Oakley—a tough guy fan favorite who patrolled the paint during the glory years of the '90s with sharp elbows and an attitude to match—attended a game, seated directly behind Dolan. Oakley, an outspoken critic of Dolan, had bought the tickets himself—poor etiquette on the part of the team, as most former players of Oakley's stature get comped seats. Some say Oakley, seated directly behind Dolan, was goading the billionaire man-boy. Oakley swears he was non-confrontational. Regardless, security intervened, and Oakley, ever the bruising enforcer, resisted. Reports say that Oakley injured three MSG employees before he was removed and arrested. The embarrassing night ended with Oakley, the New York legend, being led away in handcuffs.
The next day, in an inexplicable moment of public relations incompetence, the Knicks PR team released the following backhanded statement on the fracas:
Later, following a public denial from Oakley that he had done anything wrong, the Knicks reached Next Level PettyTM, unnecessarily doubling down on their original statement:
This is a lesson in understanding the DNA of your customer: while most of the denizens of the lower bowl of Madison Square Garden are closer to Dolan's stratospheric tax bracket, the majority of the borough-dwelling fan base identifies more closely with the workmanlike Oakley.
In a fight for public opinion, James Dolan has a lot going against him. Since the controversy, dozens of current and former players have come out in support of Oakley, while Dolan's support seems to come exclusively from those whose paychecks he signs. No less than the King himself, LeBron James, has voiced his support:
In the face of this public backlash, there are ways for a strategy team to end up on the winning end. The problem for those who advise the vainglorious Dolan: they all involve swallowing your collective pride and, right or wrong, aligning with the legend.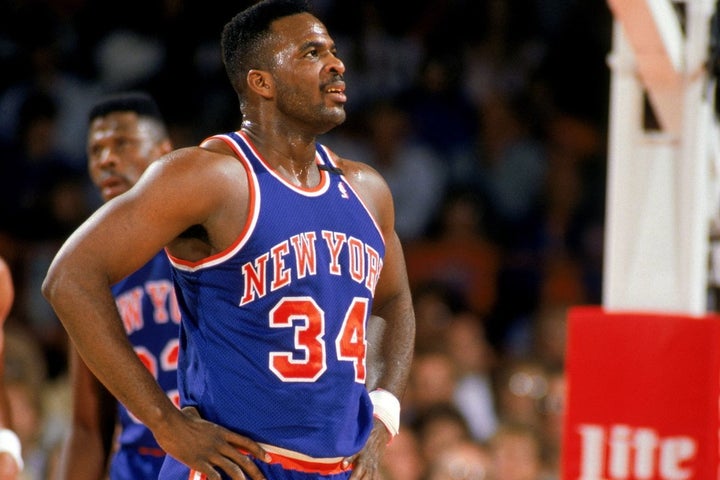 Still, here's just a few ways the Knicks could have played this right:
1. Charles Oakley Night—Instead of taking pot shots, recognize Oakley as an important part of your brand's past and honor him on center court at halftime. Invite Oakley for a night recognizing his achievements and rekindling the memories of an era when the Knicks, you know, didn't suck.
2. Have a dialogue—Invite Oakley to a private skybox with Dolan to hear his gripes, explain the complexities of building a winning franchise in the competitive environment that is today's NBA. Let Oakley know his opinions are heard and valued. Invite an emissary, such as another former player who is still in the good graces of the organization, to be part of the conversation. Then, with the agreement of all parties, leak details of the constructive meeting to beat reporters.
3. Just say nothing—Literally refusing to comment on the controversy out of respect for the player would have been better than calling said player's mental health into question.
Too often, brands lose sight of the ultimate goal—furtherance of the brand. Executives and owners like Dolan behave like tin pot dictators whose absolute authority and respect becomes more important than that goal. Dolan, in a move driven by pettiness, showed the same weak leadership that has earned him a reputation as a feckless and ineffective leader across sports, events and cable television industries.
And in doing so, he has guaranteed that at least one fan will rethink his irrational allegiance to the New York Knicks. (Is it too late to become a Miami Heat fan?)
Calling all HuffPost superfans!
Sign up for membership to become a founding member and help shape HuffPost's next chapter
BEFORE YOU GO