There were so many deals, events, gatherings, and transactions - I hardly know where to begin.
So, let me begin 15 years ago. That's when Andrew Rasiej founded Mouse, an organization with a clear focus - to get good technology into New York's Public Schools. Today, with the organization now celebrating 15 years - the students who were the beneficiaries of Mouse are now the founders of start ups that are driving New York to great tech highest.
The founders, supporters, and students who've together become the community around Mouse gathered on Monday night to celebrate Mouse @15, and the room was a remarkable gathering of tech leaders who've been driving New York for more than a decade.
Fred Wilson, Jason Calcanis, Joanne Wilson, Andrew Rasiej, Dawn Barber, Scott Heiferman, Gene DeRose and Sarah Holloway were among the folks who came to celebrate and support Mouse.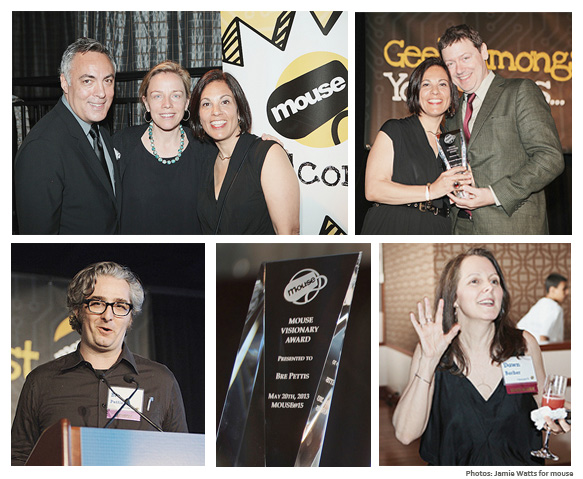 Mayoral Candidate Christine Quinn was their to lend her support. And awards were given to Joanne Wilson, Bre Pettis Best Buy Children's Foundation, Speaker Christine C. Quinn and The New York City Council - key community members whose work has made the NY Tech Scene vibrant and growing.
The celebration was just one event the drove a round-the-clock celebration. Internet Week in New York was a non-stop collection of panels, events, parties and happenings. An event that was both invigorating and exhausting. Congratulations are well deserved for Caroline Waxler, the festival director of Internet Week NY, and her team for running a remarkable event chock full of inspirational programing.
Also on Monday, Yahoo confirmed what had been reported late Sunday night, that it was buying NY Based start up Tumblr for 1.1 Billion dollars. A huge exit for the company, but even more important a clear sense that Yahoo is increasingly growing a powerful NY Presence. Yahoo announced that it had taken the 9th through 12th floors in the former NY Times building - thought Tumblr staff won't move there - and it is seeking zoning approval to put the Yahoo logo on the top of the building, where the NY Times logo used to reside. The symbolic nature of the move can't be overstated.
On Wednesday - a day long event programed by Luma Partners kept digital media CEO's engaged and entertained. DMS - the Digital Media Summit - The 5th annual event attracts over 500 leaders in digital media, including 300 CEOs - and is by invitation only. Luma Partners CEO Terry Kawaja is both a banker and entertainer - bringing his unique spirit and enthusiasm to the space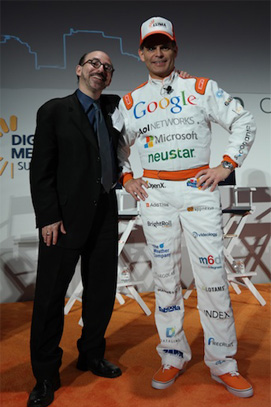 On Wednesday night, publishers from a number of large NY pubs including Time Out NY and Haymarket Media gathered at Internet Week HQ to explore the topic; "Lean Content: Create, Collect, Curate."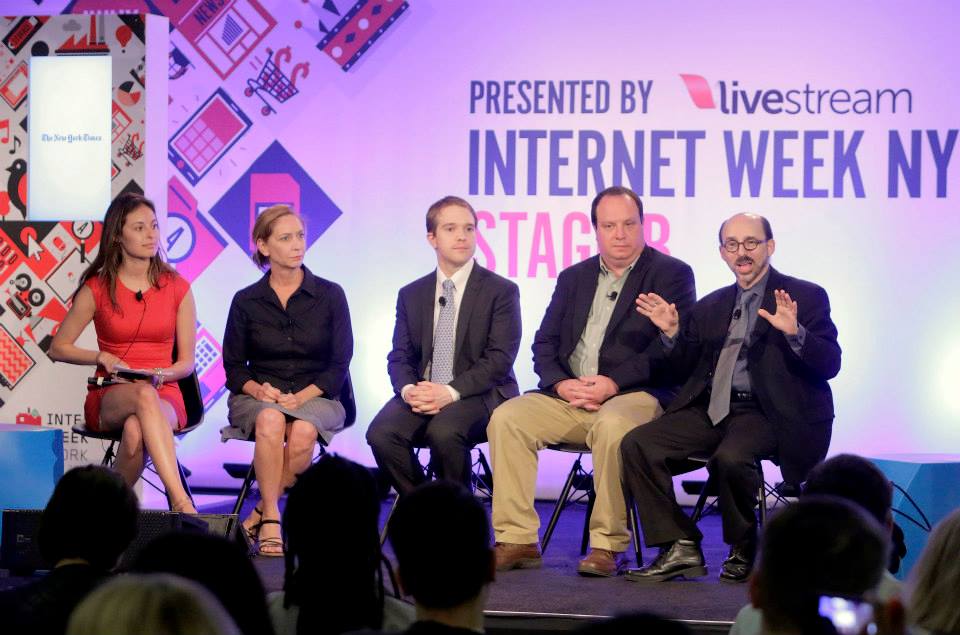 The panel was moderated by VideoInk publisher Jocelyn Johnson - and included the head of new media for New England Sports Network (NESN) and myself. It was a proud event, and growing endorsement of Curated Video content for publishers was both inspirational and exciting.
You can watch the entire panel video here.
Then, as Internet Week rolled along, the New York video community met at Columbia University for the New York Video Meetup. The gathering had a mix of local startups and industry leaders, each of them driving video in new and interesting ways. The NY Video Meetup has 3,900 members, the second largest meetup - second only to New York's now famous Tech Meetup. Former Nickelodeon staff member Greg Alkalay showed Battery Pop - a kid safe video environment. Hila Raz updated the new technology at the video community site Watchitoo. Content creators Corey Snyder and JJ Ko showed the edgy transmedia production "Hitting Rock Bottom" an interactive docudrama/web series about Darryl Brown and his struggles with addiction and recovering against all odds. Rob Sandie, the founder of Viddler was back at the NY Video Meetup with vidIQ, an end-to-end solution that assists YouTube marketers at every step of their workflow. And Matt McClure demo'd Zencoder, presented a first of its kind Live Cloud Transcoding API, which enables anyone to create adaptive bitrate live streams from a single input stream. The diversity and scale of NY Video is a testament to just how New York is becoming in the web video community. The mix of content, technology, and innovation made the night inspirational and fun. Speacial shout out to Columbia University who provides space and supports the group - much appreciated.
You can watch a video of the entire Meetup here.
And then, to wrap up the week - New York startup Tremor Video announced late thursday night that it would file it's S1 and plans to go public.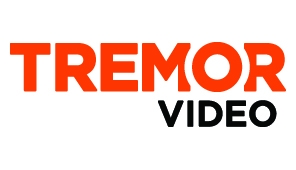 Founded 2005 Tremor Video has raised $116 million in funding from VC's Canaan Partners, Masthead Venture Partners, W Capital Partners, Meritech Capital, Draper Fisher Jurvetson, General Catalyst Partners. The IPO will be run by Credit Suisse and Jefferies.
Oh, all I have to say his whew! That was pretty awesome. Two major financial events, a week of panels and parties, and amazing content - all centered around New York's growing digital ecosystem. Next week? I don't know about you, but I'm in good practice so I'm just going to keep it up.
Have a great week NY Techsters...
Tips, events, or N.Y. Tech news? Email me at Srosenbaum (at) nycedc (dot) com.
REAL LIFE. REAL NEWS. REAL VOICES.
Help us tell more of the stories that matter from voices that too often remain unheard.