An explosive Vox report published Monday revealed that New York Times White House correspondent Glenn Thrush has been suspended after being accused of acting inappropriately with several women.
"The behavior attributed to Glenn in this Vox story is very concerning and not in keeping with the standards and values of The New York Times," Eileen Murphy, the senior vice president of communications for the Times, wrote in a statement to Vox. "We intend to fully investigate and while we do, Glenn will be suspended. We support his decision to enter a substance abuse program. In the meantime, we will not be commenting further."
Vox's Laura McGann says she interviewed 40 individuals while reporting the piece, in which she also describes an inappropriate interaction she said she had with Thrush five years ago, when they both worked for Politico.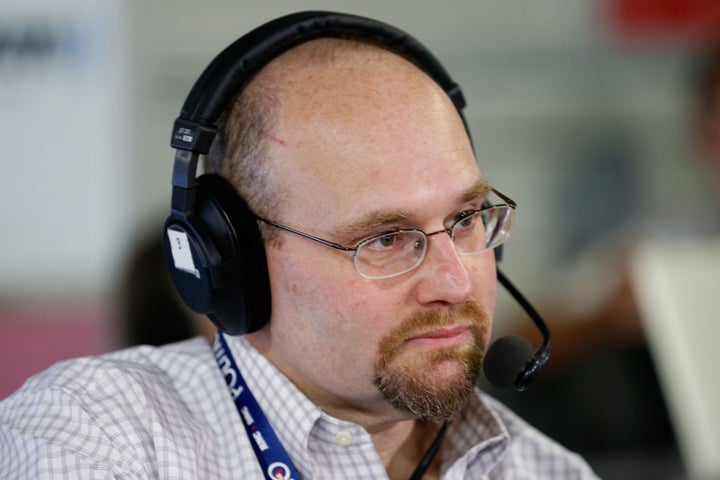 McGann writes that she had been with Thrush and a few other reporters at a bar in Virginia. Toward the end of the evening, only she, Thrush and one other colleague remained. McGann says Thrush gave the other colleague a $20 bill as an incentive for her to get in a cab and leave. After the colleague left, McGann said Thrush did the following:
He slid into my side of the booth, blocking me in. I was wearing a skirt, and he put his hand on my thigh. He started kissing me. I pulled myself together and got out of there, shoving him on my way out.
McGann says Thrush sent her a vague but apologetic email the following morning, and that he did not specify why he was apologizing. She also said that later that same afternoon, she noticed Thrush in "deep conversation with a number of men," after which she said she believed that "certain men in the newsroom... started to look at me differently." 
While interviewing one of those men for the new Vox story, McGann learned that this seemed to be a correct reading of the situation: The man said Thrush had relayed a story in which McGann had come onto him and he'd rebuffed the advances.  
"The source said that Thrush frequently told versions of this story with different young women as the subject," McGann writes. "He would talk up a night out drinking with a young attractive woman, usually a journalist. Then he'd claim that she came onto him. In his version of these stories, Thrush was the responsible grown-up who made sure nothing happened."
McGann added that the entire ordeal with Thrush and subsequent feelings had made her feel as though she shouldn't be in journalism and that she "had brought this all on myself."
The Vox report cites several other accounts from women who said Thrush kissed and/or groped them when they didn't want him to, as well as one who said Thrush came inside her home after she'd been drinking and he offered her a ride. McGann writes that the women she spoke to described feeling "scared, violated, ashamed, weirded out" and that she was (and currently still is) angry.
Thrush said in a statement emailed to McGann over the weekend that he apologizes "to any woman who felt uncomfortable in my presence, and for any situation where I behaved inappropriately. Any behavior that makes a woman feel disrespected or uncomfortable is unacceptable."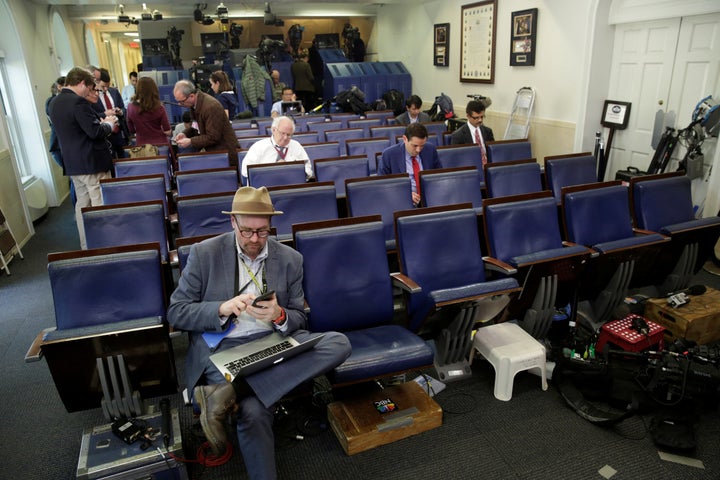 Thrush, 50, is a well-known journalist. Bobby Moynihan has repeatedly portrayed him in "Saturday Night Live" sketches depicting the White House briefing room.
Responding to the allegations against Thrush, Random House told HuffPost: "This matter recently came to our attention and we are looking at it closely and seriously."
Calling all HuffPost superfans!
Sign up for membership to become a founding member and help shape HuffPost's next chapter
BEFORE YOU GO
PHOTO GALLERY
Sexual Assault Photo Project (Winona State University)