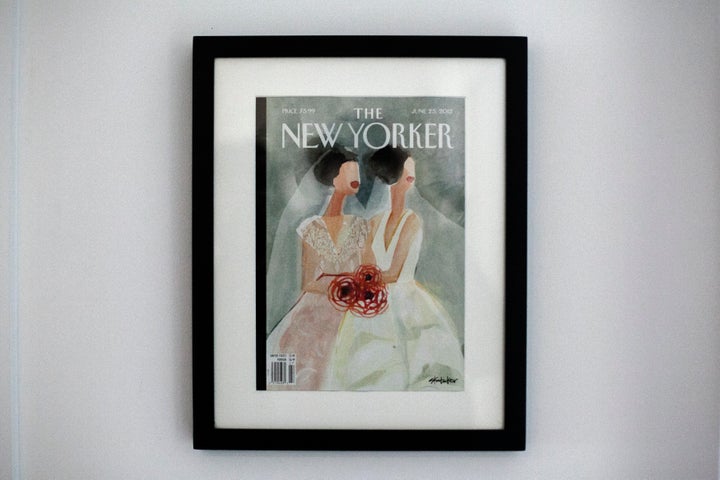 The wave of unionization in journalism picked up some more momentum on Wednesday, with two unions saying they intend to represent employees at The New Yorker and Fast Company magazines.
The NewsGuild of New York said 90 percent of editorial staffers at the storied long-form weekly had signed union cards. They asked management to recognize the union in a letter sent to New Yorker Editor David Remnick Wednesday morning.
Meanwhile, the Writers Guild of America East said an "overwhelming majority" of the 40-member staff had signed union cards at Fast Company, the monthly covering tech and business, and asked for recognition from management.
In a statement, the NewsGuild said New Yorker employees were hoping to unionize "for job protection, equitable salaries, improved benefits and, among other items, diversity in the workplace." Doing so, the union said, would "preserve the legacy of the publication."
As for Fast Company, a statement attributed to the staff's organizing committee said they wanted to help preserve the publication's best aspects "during a tumultuous time in digital media."
"By organizing, we want to make sure that our voices are part of the major decisions required to navigate this industry," they said.
Management at the two magazines can now either recognize the union and start bargaining, or request a secret-ballot election and, potentially, try to dissuade employees from unionizing.
The NewsGuild and WGAE have together had tremendous success unionizing both legacy and new media newsrooms over the past three years, from younger sites like the Gizmodo Media Group, Vice and Slate, to storied publications like the Los Angeles Times and The New Republic. (HuffPost editorial and video employees are represented by WGAE.)
This isn't the first time the NewsGuild has tried to organize The New Yorker. Writing in N+1 magazine in 2015, former longtime New Yorker fiction editor Daniel Menaker told the story of an ill-fated union campaign at the publication in the mid-1970s, when staffers hoping to unionize encountered relentless pushback from the magazine's legendary editor, William Shawn.
The New Yorker might run a greater reputational risk opposing a union effort in today's media climate. Many of the recent organizing campaigns have benefited from the liberal reputations carved out by their respective employers, with Twitter quick to call out hypocrisy if managers oppose the staffers joining a union.
In an email, Remnick said he was just learning of the NewsGuild's letter and couldn't immediately comment. Fast Company Editor-in-Chief Stephanie Mehta couldn't immediately be reached.
Popular in the Community