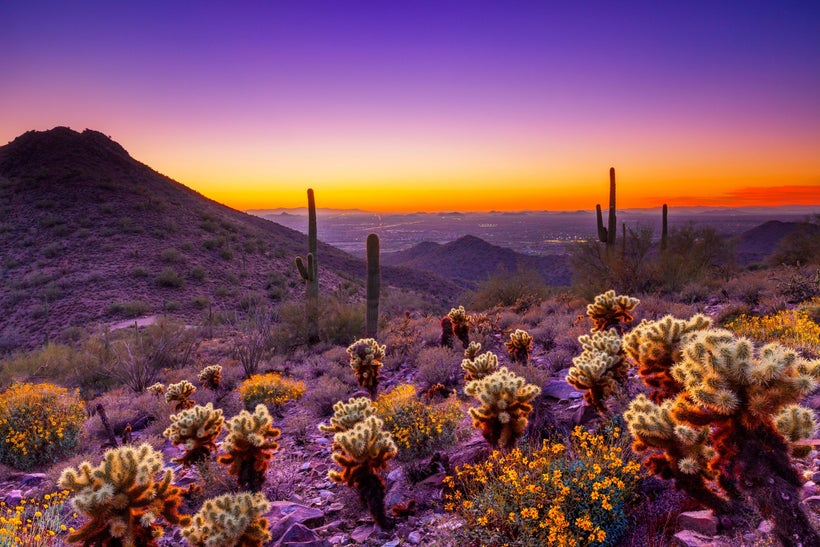 When you ask "What's hot in Arizona?" that seems to be a rhetorical question…but other than the scorching desert sun, Scottsdale seems to be paving the way for Arizona to take over as the next "it" spot to be in the west. Tourism is a booming business for Scottsdale's economy. Along with having the highest number of luxury and destination spas in the country, Scottsdale's growing number of upscale restaurants and nightclubs, trendy galleries, and luxury shopping has made the city a popular vacation destination for everyone from Millennials to Snowbirds.
But the true test of how chic a city is whether or not they have the following "passion points"; art and design, fashion, nightlife, and unique experiences. So far Scottsdale has been surpassing everyone's expectations and is being compared to cities like South Beach and Las Vegas. They even have created their own event called the Grand Prix of Scottsdale, where every November the streets shut down so vintage karts can roar through downtown in the style of the 1920's. I mean, the only other Grand Prixes I have heard of are in culturally diverse affluent epicenters like Monaco, Europe, and Abu Dhabi. Apparently, to compete with the elite, one must have a race to the finish.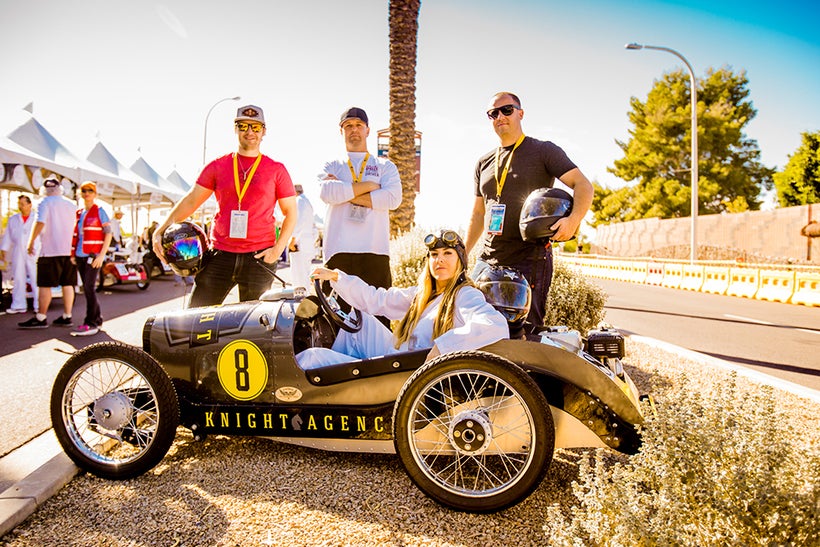 So throwback to three weeks ago when I found myself behind the wheel of a race car on a Sunday morning strapping my helmet on and getting last minute nuggets of advice from my racing teammates at the Knight Agency, like "Whatever you do, don't die in a fiery crash" and "never take your foot off the throttle" which are actually both good points of advice in both racing and life.
Just two days before I was checking into the W Scottsdale Hotel and eating a 6 course decadent sushi meal at Sushi Roku called "Omakase" a Japanese phrase that means "I'll leave it up to you". Basically, you just entrust everything to the chefs as they keep bringing out delicious dish after dish to your table. Which is sort of the mantra I have been having in my life at the moment; just letting go and letting things unfold the way they are supposed to.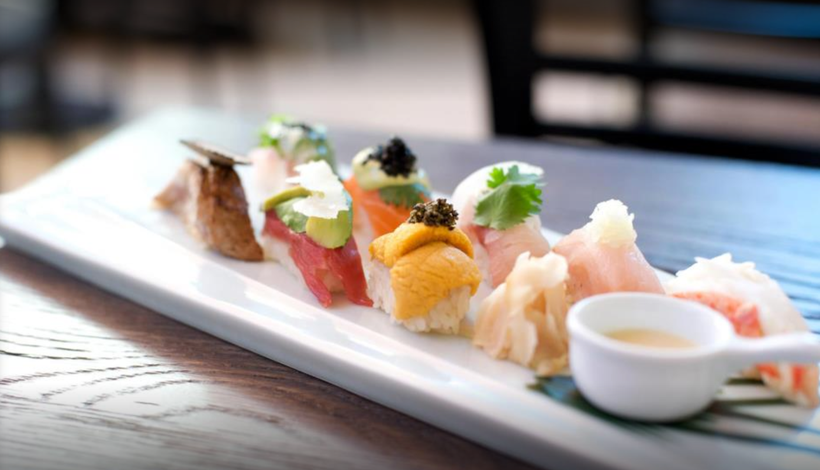 After dinner I was getting bejeweled and ready for the Great Gatsby Gala that night. While finger waving my hair and putting on a beaded gown to go play casino games out under the stars, I was called and told that a driver backed out for Sunday's race and that I could step in and take his place. The only catch is that I would have to test drive a vintage kart the next morning around a track…piece of cake right? I mean what could go wrong?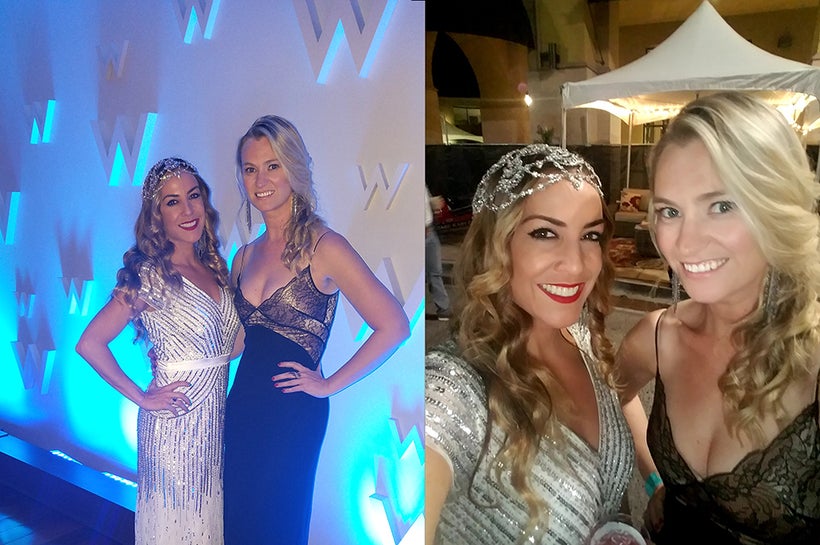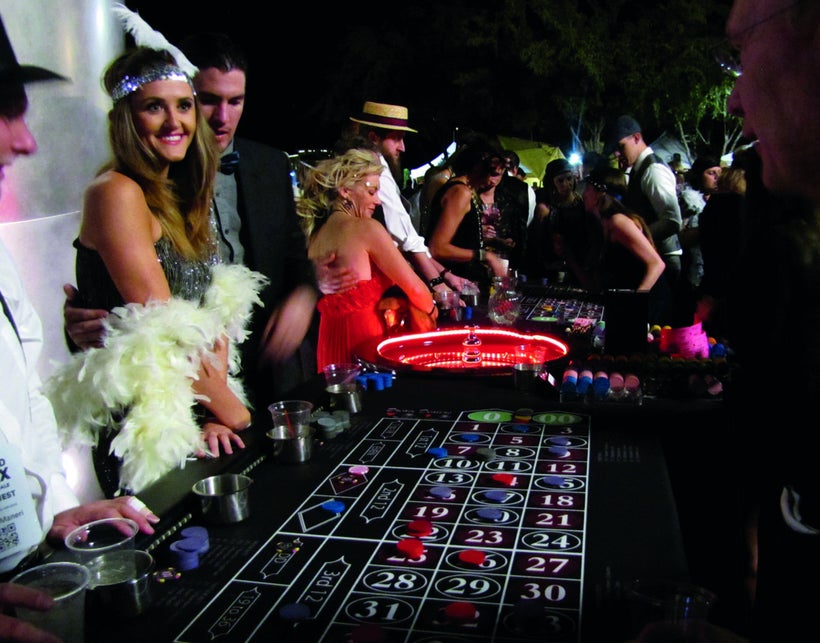 After gambling and sipping cocktails at the gala and then joining the DJs spinning on the rooftop pool deck back at W Scottsdale till the wee hours of the morning, racing a car was not my number one activity of choice, but I knew I couldn't miss this opportunity to be part of something so kitschy and cool. After a couple of pre-coffee laps, my super competitive side kicked in and I knew I was going to not just race the next morning, but own the streets of Scottsdale!
I literally "raced" from the test track to get my 2 hour massage and scrub back at Bliss Spa and then go for a hike on one of the many trails in the nearby Sonoran desert, then have sunset wine tasting at the nearby Carlson Creek Tasting room followed by dinner and drinks at Diego Pops. Is it possible to do more in one afternoon? Did I mention I raced a car before breakfast? But this is Scottsdale NOT Las Vegas. I had to keep reminding myself, because the lifestyle here can be equally as surreal, where literally the world is your oyster. Now I was starting to understand how this once sleepy desert town, dubbed the West's most western town because of its nostalgia to the days of cowboys and saloons, is now becoming one of the hippest and most happening places in the country.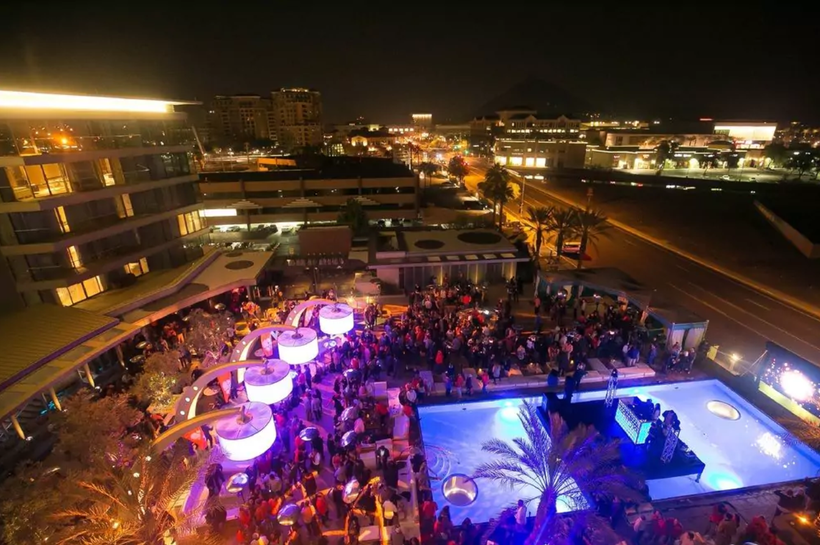 I think the reason it is compared to Vegas is not just because of its booming nightclub and restaurant scene, but because of its diversity of things to do. Like Vegas, you can go out dancing all night, take in a show, eat your way through a culinary tour, shop till you drop, go hike trails in the desert, ride horses and have ATV adrenaline pumping adventures, learn about local Native American culture, visit art galleries and museums, play golf, go wine tasting, or just get totally pampered out of the sun in a luxurious spa. Yes, this oasis does exist and is way more real than the glitz and flashing lights of Las Vegas.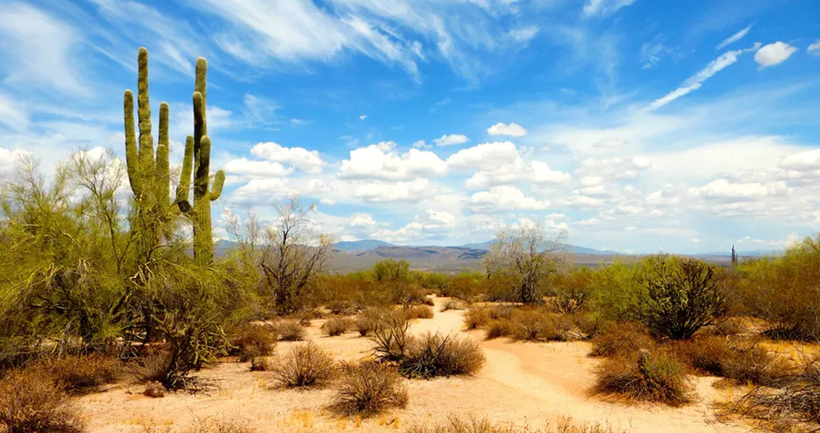 What makes this area so unique and special is the juxtaposition of elite resorts, exquisite shops and uber-hip nightclubs, with the most scenic, lush biologically diverse desertscapes in North America. The Sonoran desert preserve encompasses over 30,000 acres making it the largest urban preserve and is the secret side of Scottsdale that the residents cherish. There are soaring mountains and over 50 miles of trails for all of those outdoor enthusiasts out there. Residents are SO proud of their local wilderness, that as I checked into my hotel they gave me a gift bag with a hiking sac, a small guidebook on all of the nearby hiking trails, and a journal. Here, in every direction you are surrounded by desert wilderness, so going for a hike is just as easy as finding your nearest Starbucks. And this is the quirkiness and charm of the desert. You can literally dip in and out of realities from one moment to the next. One second you are hiking Camelback Mountain and the next you find yourself revving your engine while sitting in a mini vintage racekart ready to zoom through the streets of Scottsdale…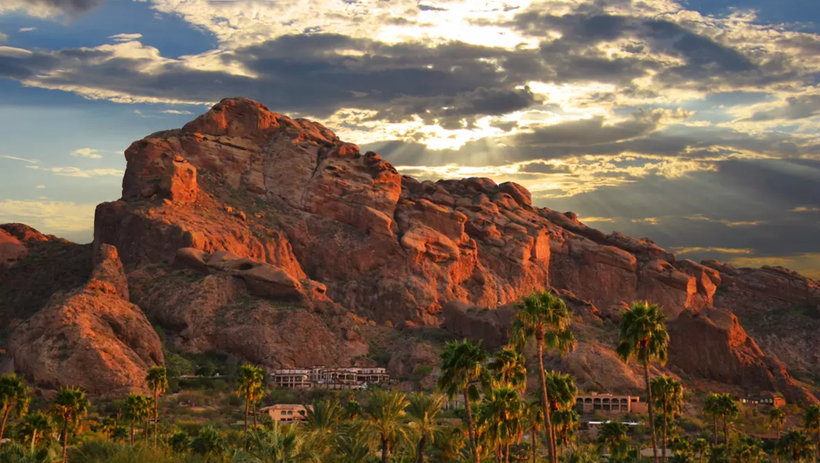 I'm just saying yes to everything at the moment and so far that seems to be serving me well. So that is how the next morning I ended up joining the third annual Grand Prix of Scottsdale hosted by the Vintage Kart Co. I raced alongside 40 karts with locally sponsored drivers all hailing from different businesses ranging from expert racers to first-timers with ten minutes of experience like me. We were all given vintage helmets and goggles while spectators dressed up in Gatsby-esque garb and cheered us on from the storefronts and sidewalks.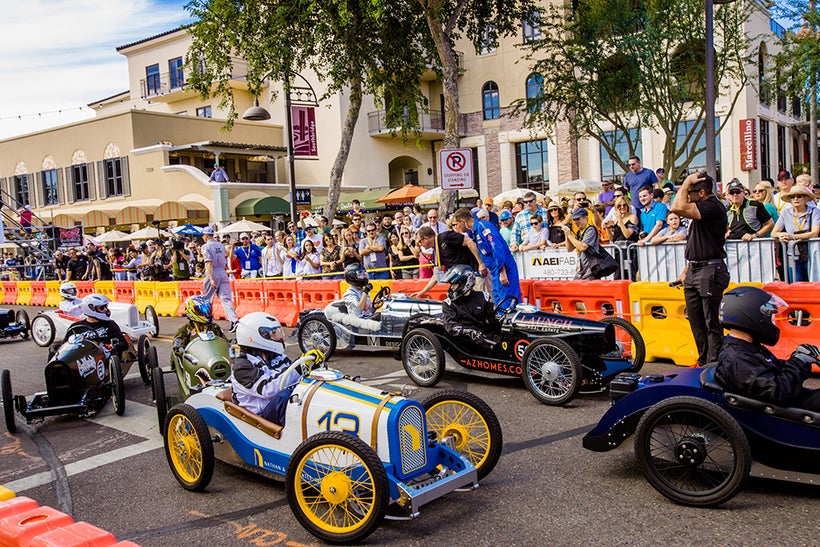 The Grand Prix of Scottsdale has become a three-day affair that kicks off with the Gatsby Under the Stars Gala on Friday that benefits Southwest Human Development. Saturday involves driver check-in, Great Gatsby-themed garden parties, and wine tasting capped by the grand finale on day three, the big race day.
Racing was a huge rush of adrenaline, but also one of the best team-building events you can do. Not only did I meet amazing local entrepreneurs and artists, but I had the best tour possible of the local shops and restaurants as I zoomed past them through the heart of downtown Scottsdale.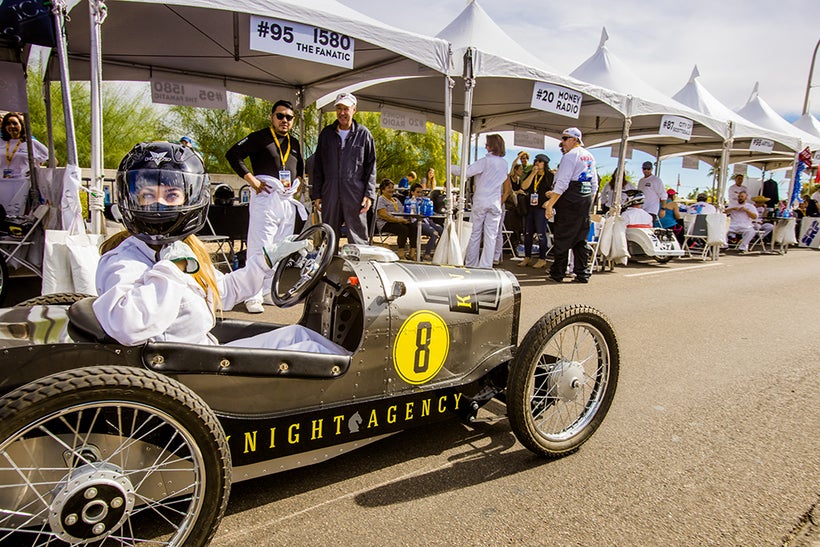 I love being pleasantly surprised in life not only by people and places, but by what I am capable of once I overcome my own fears. At first I was terrified about the race since I knew nothing about racing. Being the least experienced driver out there and a female amongst a lot of males, I just thought I was destined to crash, but my small size and fearless spirit had me passing karts on tight curves in no time. Once I just let myself relax and soak it all in I was having a blast! It was a magical weekend for me full of twists and turns, surprises, amazing culinary and adrenaline desert adventures, beaded gowns and blackjack tables, stunning scenery, spa pampering, late night cocktails, dancing and room service, but the best part of all was being asked to race in the Grand Prix as an honorary "local" and truly getting to Experience Scottsdale.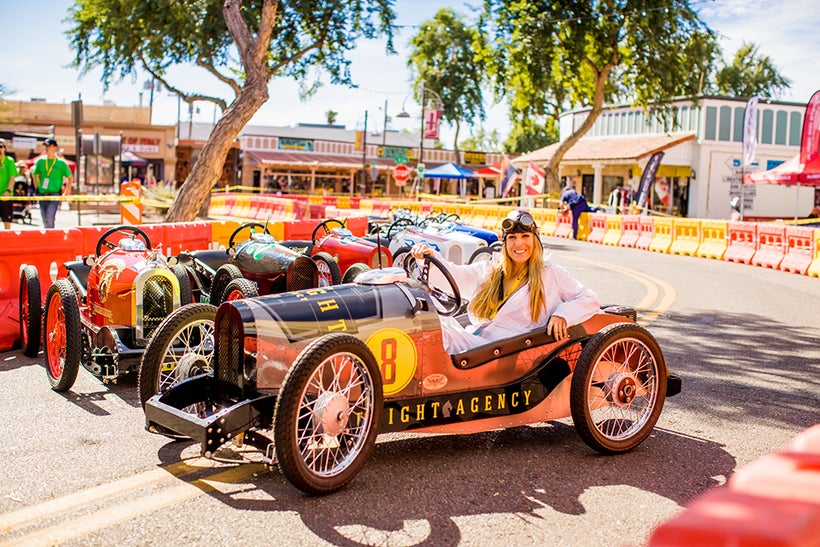 To follow more of Laura Grier's Travel adventures, find her on Instagram @LauraGrierTravel
REAL LIFE. REAL NEWS. REAL VOICES.
Help us tell more of the stories that matter from voices that too often remain unheard.
This post was published on the now-closed HuffPost Contributor platform. Contributors control their own work and posted freely to our site. If you need to flag this entry as abusive,
send us an email
.