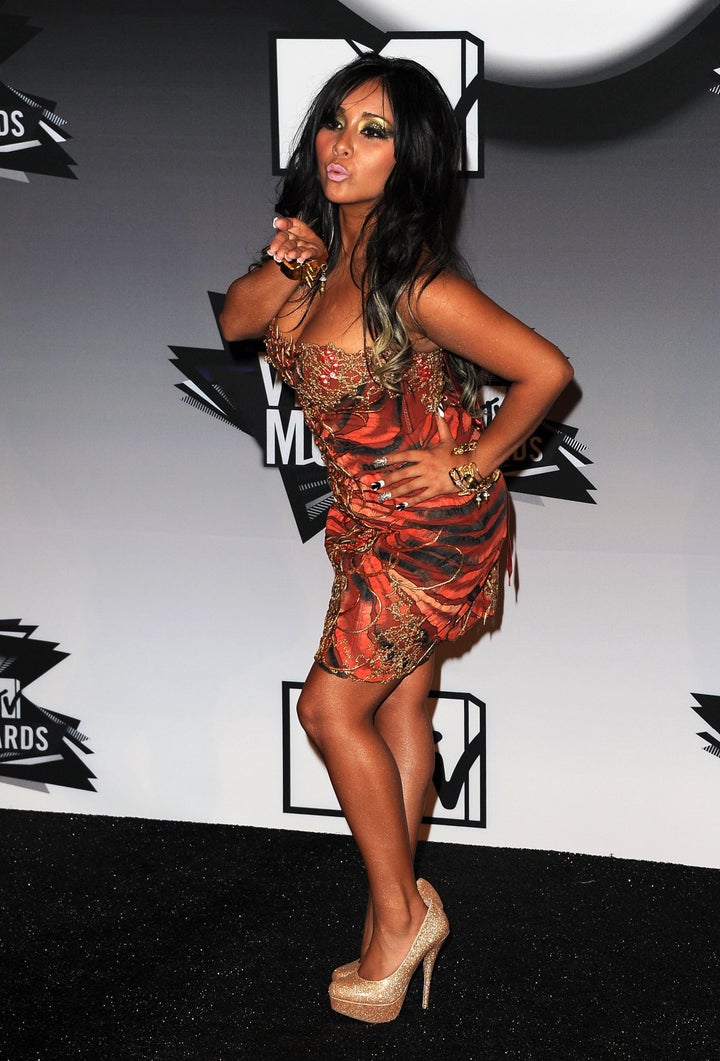 If you've been waiting for Snooki's take on current events, then wait no more. Snooki's finally sharing her pearls of wisdom and Cambio's got the footage. From Hurricane Irene to Beyonce's baby news, Snooki covers it all in "The News According to Snooki."
With a jar of pickles and a can of hairspray on her news anchor desk, hard-hitting journalist Snooki delivers the news with undeniable intelligence and poise -- with a burp here or there, too.
"There are some stories coming out in the news and I have some serious opinions on them." Snooki explains. "I've always wanted to be an anchor woman and, hello, I look hot doing it."
Her thoughts on Irene? She's devastated that the people of the East coast have been left powerless -- they can't straighten or blow dry their hair and they can't even update their Twitter or Facebook status. How tragic?
And what are her thoughts on Beyonce's recent baby news? "I really think [Beyonce's] going to have a really cute baby -- tan obviously," Snooki says.
Well, there you have it. The news according to Snooki.
Related
Popular in the Community