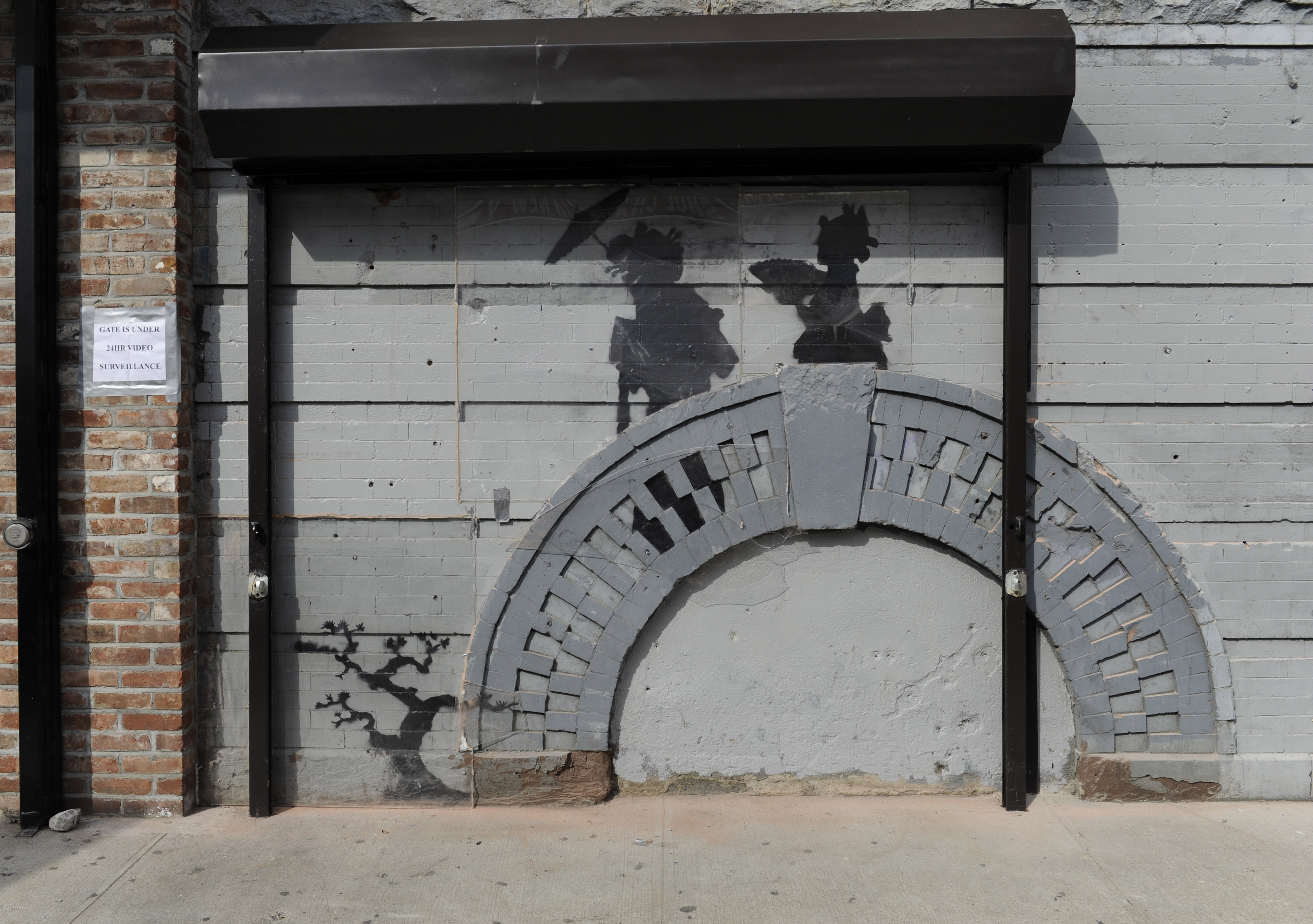 A spray-painted wall attributed to Banksy during his controversial New York City residency, Better Out Than In.
So why not an unemployed former forklift driver from England? Meet 22-year-old Tom Dewhurst of Manchester, the newest contender for the title of "the next Banksy" -- and the only one crowned by a judge.
Dewhurst's hobby of painting walls at night as a mode of self-expression came to a screeching halt recently when cops caught him spraying beneath a bridge and identified him by his signature tag, the letters "DMB." The trial that followed could have been unremarkable enough. Dewhurst, who pled guilty to charges of thousands of pounds worth of damage, faced jail time.
Make no mistake: A judge pardoning a street artist is a big deal. While Dewhurst still has £1000 in fines and community service hours to honor, his punishment is a far cry from the three-and-a-half year prison term slapped just this June on another British graffiti-ist, Kristian Holmes, a father of two.
Holmes was guilty of not just thousands, but hundreds of thousands of pounds of damage. Even so, his sentence was extreme. To put it into regional context, it's nearly three times what was given to Stuart Hall, the venerable British entertainer who pleaded guilty this summer to sexually abusing more than a dozen young girls over the course of decades (an imbalance pointed out at the time in the Guardian by yet another formerly incarcerated graffiti artist).
In the U.S., too, taggers rarely get forgiveness. Dedicated graffiti task force units exist within police operations of major and minor American cities, and their captives bounce in and out of jail. So far, none seem to have been spared by an arbiter who spies obvious "talent," as Dewhurst's judge reportedly did.
What might have inspired this judicial mercy? It's worth noting that the time between Holmes' trial and Dewhurst's was marked by Banksy's month-long New York City residency, a flashy illicit undertaking that brought worldwide attention to the dangers and charm of street art.
Dewhurst's work meanwhile, appears to be straightforward, all fat letters and bright colors, without the wit and bite of a classic Banksy silhouette.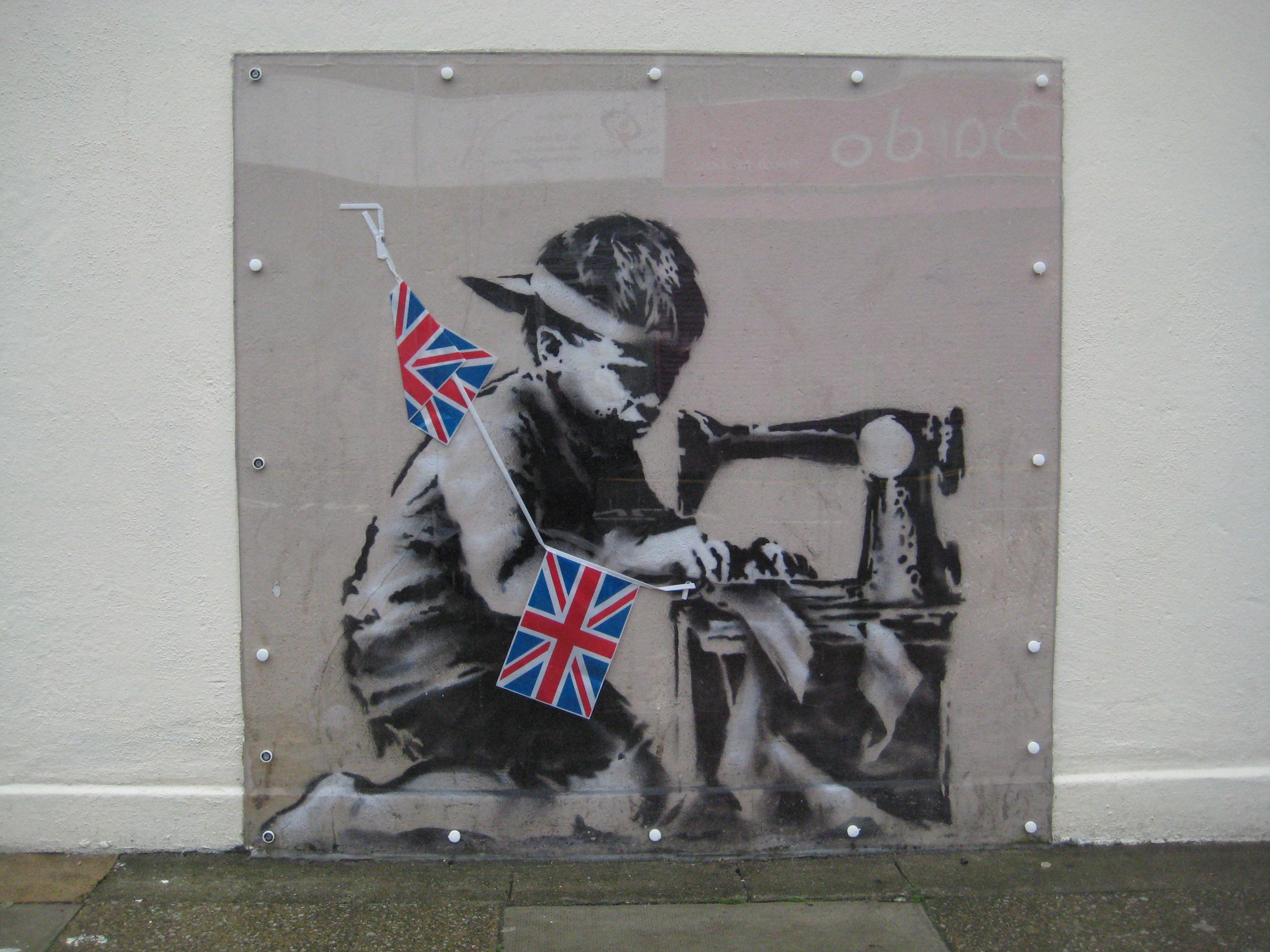 A presumed Banksy that sprung up during the London Jubilee celebrations last year, depicting an Asian boy at a sewing machine strung with a line of Union Jack bunting, likely in reference to the developed world's reliance on sweat shops.
So maybe the judge got a little carried away, and Dewhurst isn't the heir apparent. In any case, it's a turning point. Street art is now serious art. Everyone's hoping to find the next Banksy.
Calling all HuffPost superfans!
Sign up for membership to become a founding member and help shape HuffPost's next chapter