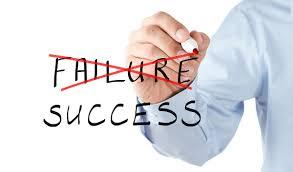 Written By: Maleeka T. Hollaway
It seems as if every other day, a new success story has emerged from under the ashes. And every time someone or something new pops us, you get just a little discouraged. It seems as though everyone is making advances in their respective businesses and lives but you... well, you're putting in the work--but nothing is paying off. You find yourself working 60 plus hours a week and only being paid for 20. You have the best products or services to offer and you've planned your launch out to a tee. But that's it. You are afraid to put yourself out there. You're everything to everyone--yet no one is anything for you.
You find yourself craving for more. You are afraid to go get "more."
Now, I say this all the time, but, what is the point in having the best gifts to offer someone if you never give them a chance to open them up? Doesn't make sense, right?
When you continue to sit on your hands, you are discrediting yourself. You have worked too hard not to get noticed. What you have to offer is too valuable not to be shown.
So, just in case you need that extra push, take these three tips and meditate on them. I didn't pull these tips out of the air--they are tried and true.
1. Believe in your product, good, or service.
•Before you can convince a single soul that what you have to offer is a necessity for their lives, you must first know this for yourself. Do you take the advice you give others? Do you use the products you sell? Are you a walking billboard for your brand? If not, start today!
2. Believe that you have worked too hard for too long to keep working too hard.
•At some point, you have to be tired of working hard and not smart. No, making money isn't the only perk of running a business, but it is critical. You are not in business just to say you have a business, so set yourself up in a way that when you step away from the business, it still runs like a well-oiled machine.
•There is no way our Creator made every single person on this planet different for the sake of variety. You must know that there is no one on earth like you. And while someone may have a business similar to yours, they still aren't you. You have to be sure in who you are and whose you are. Believe that you will be all that you were created to be.
Envision your business getting so much attention that you have to hire a full-time staff. Think about living the life you always knew you could achieve. Imagine spending uninterrupted time with your family on a destination vacation. See yourself living a debt-free life.
The common ground in all of this is belief. Every successful person is successful at believing in themselves and what they have to offer the world. The only way to fail is to not try. Believe what you seek until you see what you believe. Besides, if you don't believe in you, who else will?
P.S. The next success story is YOU!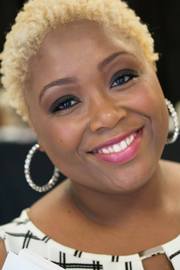 Maleeka Taliha Hollaway, a native of Atlanta, GA, is the founder and CEO of The OfficialMaleeka Group, LLC, a boutique-styled social branding hub specializing in life coaching, business consulting, writing services and public relations. Maleeka is an Internationally Certified Life Success Coach, a candid public speaker, business & branding strategist (Internationally Certified Business Success Coach) and Best-Selling author (co-Authoring "20 Beautiful Women: Volume 2"). She is devoted to mentoring and coaching people of all ages and genders in discovering how to live the life they desire, as she is blossoming into one of the most inspirational and influential millennial voices of this generation.
When not working on her own personal blog, Maleeka blogs on The Huffington Post, and is a contributor for "Pretty Woman Hustle" magazine and Womeneur.com. Maleeka does freelance editing and proofreading for other published authors and writers.
Maleeka holds a Bachelor's of Arts in English from Alabama A & M University and is currently studying for a Master's of Science in Communications Specialist. Maleeka's International certifications are through The Coach Training Academy and affiliated with the Certified Coaches Alliance (CCA).
Connect with Maleeka on www.officialmaleeka.com Or @OfficialMaleeka on Twitter. FB, IG, Periscope & Blab
Calling all HuffPost superfans!
Sign up for membership to become a founding member and help shape HuffPost's next chapter