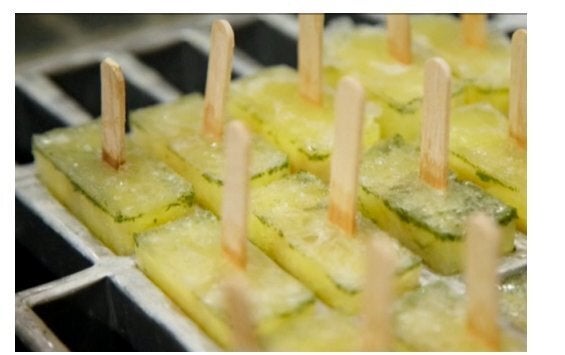 I decided to kick off my food. curated. storytelling series 2011 with some much needed inspiration for anyone who needs that little boost to help set a new course to follow their dreams...
Over the holidays, I documented 5 small food brands in the New York area who are pushing to make it BIG in 2011. All of them have had their ups and downs as a small food business trying to survive, and all of them have their own unique stories on what drives them and how their food brands came to be.
It's important to support small food makers. Good ideas are often born on tight budgets, long exhausting hours, and bucket loads of passion. So, seeking them out and spending a few extra dollars to try their food means more to them than you think. Just ask them yourselves!
So, in celebration of the mission of food. curated. enjoy the stories. I hope they inspire you as much as they did me...
Loren Brill of Sweet Loren's
Meet Loren Brill, the founder/visionary behind Sweet Loren's, a "good-for-you" cookie dough and brownie dough company based in New York City.
"A lot of people have called me to tell me they haven't even made the cookies, they've just eaten the dough, which is fine by me..."
Fany Gerson of La New Yorkina
Meet Fany Gerson, the Mexican sweets author and founder/chef of La New Yorkina, a small batch Mexican ice pop business based in New York City.
"The secret lies in the sugar density..."
Nirmala Gupta of Bombay Emerald Chutney Co.
Meet Nirmala Gupta, the founder of Bombay Emerald Chutney Company, a small batch North Indian-style chutney business based in Mamaroneck, NY.
"Since we started in 2004, we've educated a lot of people on what good chutney is..."
Scott Bridi of Brooklyn Cured
Meet Scott Bridi, the chef/founder of Brooklyn Cured, a sustainably-focused, artisan charcuterie business based in Brooklyn, New York.
"New York has yet to find their go-to artisan meat company, and I think I can be that brand..."
Liz Gutman and Jen King of Liddabit Sweets
Meet Liz Gutman and Jen King, the founders/pastry chefs behind Liddabit Sweets, a small batch candy business based in Brooklyn, NY.
"It brings you back to being that kid where a candy bar was like the happiest moment of your day..."
A big thanks to The Rooster Group, a NYC-based design and marketing firm, who invited me to take part in this year's selection of The Next Big Small Brands. If you would like to attend the event on January 12th in Brooklyn to meet the artisans, click here.