Each month, I use this space to share promising approaches or models in education -- from early learning through preparing students to get to and through college -- that shine a light on why it's worth being optimistic about the power of education to create opportunity and transform lives. We call it "what's working" because the fact is that while much of the national conversation about education rightly focuses on how it can be improved, there is a lot happening in schools every day that shows us what's possible.
My bosses, Bill and Melinda Gates, began investing in U.S. education 17 years ago, fueled by the same belief that guides our international work: all lives have equal value, and every child deserves the chance to thrive. In the United States, that led us to a focus on education, because for all kids, but especially low-income and Black and Latino students, a high quality, rigorous education that prepares students for success after high school is a bridge to opportunity like no other.
Bill spoke recently at the Council of the Great City Schools' gathering of urban district leaders from across the country about some of the things we've learned over nearly two decades of investing in education, and how those lessons -- along with input from the field and our partners -- guide our path forward. I'm excited to share some of that thinking with you, in this post and in a series over the months ahead.
Let's start with what we know: Students show up to school with individual strengths and challenges. The question is this: how do we make sure our public schools provide a personalized approach to learning to give those students the best opportunity to cross the bridge to opportunity? First, we've learned that there are critical milestones where students are either forging ahead or have gotten off track, and need help getting back on track. Schools have gotten better at understanding those moments and how to effectively respond to them…whether that means making changes to their instructional practices or curriculum, or more closely monitoring indicators like attendance.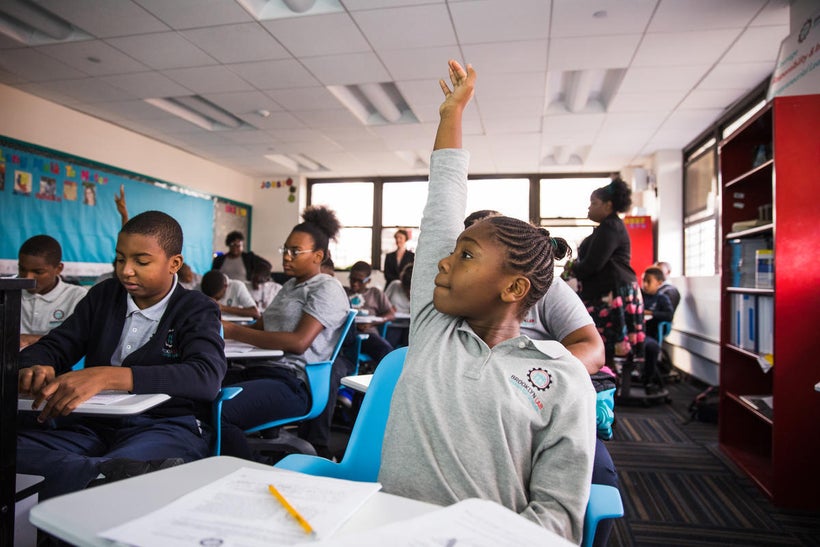 In the next chapter of our K-12 work, we will work with schools and school leaders through networks to support them as they track these make-or-break milestones and select the approaches they think – and evidence suggests – are most likely to propel students down the path to graduation and success after high school. There is a lot we still have to learn, but by bringing together school leaders who are trying to solve common problems at the school level, we believe we can achieve a clearer picture of the practices that work best and have the potential to make an impact at scale.
Our strategy is also guided by how much local context matters, and our understanding of the power of data and evidence to drive continuous improvement. Specifically, we've seen powerful evidence that when schools use student-level data to understand the root causes of problems, and learn from data what's working and what isn't, student achievement can make huge leaps forward. It's really exciting.
This focus on school networks is just one of the areas in which we're evolving our work. In the coming months, I want to use this space to do exactly what we're asking schools to do: dig deeper to mine what works. I'll write about networks; what they look like and why they are so powerful in helping schools and districts make progress. I'll further explore the critical milestones I referenced, and the "back on track" moments that can keep kids headed toward high school success, graduation, and post-secondary education. We'll apply the "good to great" concept to curriculum – what does it take to get to great? What does "great" look like? And how do we make sure that the professional learning opportunities teachers receive are connected to the standards and curriculum they are using in the classroom?
Four million children were born in the United States in 2000, the year the Gates Foundation made its first investments in education. Those young people are now high school juniors and seniors. We are committed to those learners, and to their teachers, and their school leaders. We are committed to the pathways to college and other post-secondary opportunities that will prepare them to be socially and economically mobile. We are committed to our shared future. Join us on the journey.
REAL LIFE. REAL NEWS. REAL VOICES.
Help us tell more of the stories that matter from voices that too often remain unheard.
This post was published on the now-closed HuffPost Contributor platform. Contributors control their own work and posted freely to our site. If you need to flag this entry as abusive,
send us an email
.