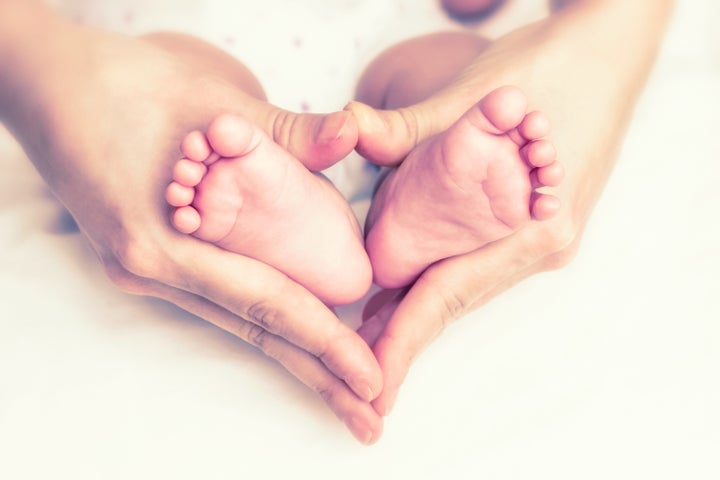 Having spent my career dealing with the scientific complexities of developing and delivering vaccines to people of all ages, it is a privilege to observe their significant positive health impact in preventing diseases and unnecessary deaths. And yet the high incidence of infant illness and mortality due to potentially preventable causes, such as infectious diseases, continues to be a challenge.
A child's risk of dying from infectious diseases is highest in the first few months following birth[i]. The baby's undeveloped immune system often cannot properly respond to direct immunization, which puts the baby at risk for many infections, some of which can be life-threatening.
But a mother can give her baby the gift of maternal immunity. In the third trimester of a pregnancy, a mother actively starts to pass protective antibodies to her unborn baby, which often helps the baby fight off infections for a few months after birth while their own immune system develops. To pass on these protective antibodies in sufficient quantities, mothers themselves must have high levels of them in their blood, either acquired through past exposure to disease or illness or through vaccination; the latter process we call maternal immunization.
Extensive research on maternal immunization supports the use of vaccines in pregnant women, including a 2014 report from the World Health Organization highlighting their safety and efficacy[ii]. In the U.S., the Centers for Disease Control and Prevention have recommended that pregnant women receive both Tdap (tetanus-diphtheria-acellular pertussis) and flu vaccines with every pregnancy. Tdap maternal immunization, in particular, has shown to be an effective means to prevent whooping cough (pertussis)[iii] and tetanus in newborn babies[iv].
An important gap remains – currently, no vaccine has been approved specifically for use during pregnancy to protect a newborn[v]. Acceptance of maternal immunization as a way to protect the lives of very young infants, along with scientific advances, has brought a sea of change for vaccine researchers, enabling us to explore the use of maternal vaccines to potentially protect newborns, starting in the womb.
The successful development of such vaccines is considered by many to be the next frontier for us with the potential for a significant positive impact on infant health and survival globally. Respiratory syncytial virus (RSV) and Group B Streptococcus (GBS) are just two examples of infections that Pfizer's Vaccine Research and Development (R&D) team is working on to develop vaccines that may help protect young babies.
RSV is an infection that can make it extremely difficult for a baby to breathe, which can lead to devastating complications. RSV causes nearly 200,000 infant deaths annually in developing countries and is the leading cause of infant hospitalization in the developed world[vi].
Similarly, GBS is a bacterium that is present in up to 30 percent of pregnant women and can cause serious and sometimes life-threatening infections in the pregnant mother, but more often in newborns, if GBS is passed to an infant during delivery.
Possibly broadening our portfolio to include maternal vaccines is a thrilling prospect, yet the developmental challenges are expected to be numerous. Vaccines are complex feats of scientific engineering, but we have decades of expertise on the subject to help guide us, in addition to a talented group of vaccine R&D colleagues that are ready for these challenges. By harnessing a mother's natural ability to pass immunity to her baby, we believe we could have a powerful tool to possibly protect many more lives.
Like any new field, investigating maternal vaccines breaks new ground in many ways, and it can be a complicated path to ensure that Pfizer is able to develop a vaccine that is safely able to provide protection for as many mothers and newborns as possible.
While approval of the first maternal vaccine is expected to be many years away, Pfizer is working tirelessly with all stakeholders to help make it a reality. With the momentum we have already achieved, I see the promise of maternal immunization and the significant opportunity to help give more infants around the world a better chance at a healthy life.
At Pfizer, we apply science and our global resources to bring therapies to people that extend and significantly improve their lives. Every day, Pfizer colleagues work across developed and emerging markets to advance wellness, prevention, treatments and cures that challenge the most feared diseases of our time, and for more than 150 years, we have worked to make a difference for all who rely on us. Learn more at https://www.pfizer.com/science/vaccines.
[iii] Skoff TH, et al. Impact of the US Maternal Tetanus, Diphtheria, and Acellular Pertussis Vaccination Program on Preventing Pertussis in Infants <2 Months of Age: A Case-Control Evaluation. Clin Infect Dis. 2017 Sep 28.
[iv] Safety of Immunization during Pregnancy: A review of the evidence. World Health Organization. 2014; 13-14.
[vi] Drysdale, et al. Best practice in the prevention and management of paediatric respiratory syncytial virus infection. Ther Adv Infect Dis. 2016 Apr; 3(2): 63–71.