I recently spoke at the United Nations Youth Assembly on how students can pay their way to make the most impact in the world. As the CEO of NextGenVest.com, the College Money Mentor, we help thousands of students around the world navigate financial aid, grants, scholarships, and student loans all over text message as they leave $2.7 billion unclaimed each year. 
The Youth Assembly included 400 top student delegates from 80 countries. This was an audience of the world's future leaders who were passionate about making a positive change.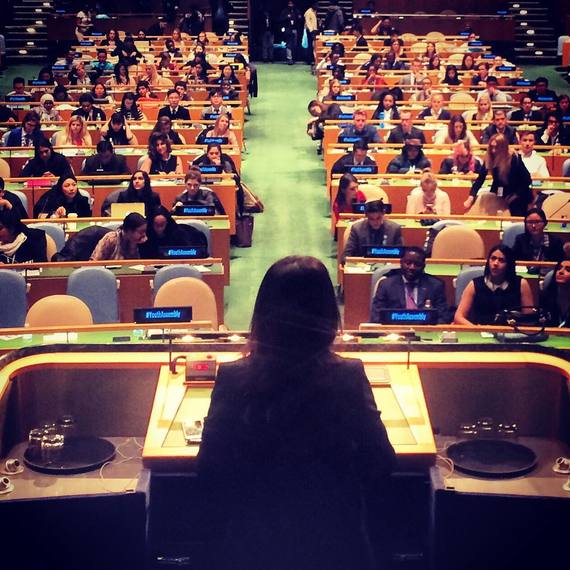 Before starting my speech, I asked the audience what cause they are most passionate about changing in their lives...over Snapchat. I asked them to think about framing their future ambitions in the context of money because it's incredibly difficult to make a difference in the world if you are not able to financially support yourself. 
The majority of the student delegates in the audience want to attend college in the US, but many of them have very little guidance on navigating the rising cost of tuition. 
Here were the top 4 challenges the United Nation Youth Assembly Delegates want to tackle in the coming years based on the collective amount of snaps we received from all of them:
1. Affordable Access to Higher Education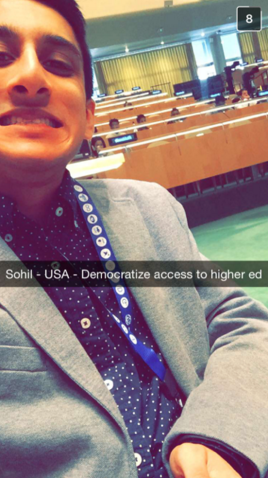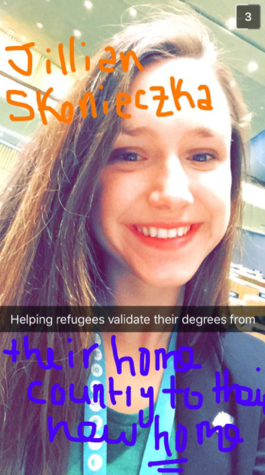 Not only is college expensive, the process of even applying is incredibly complex for students both in the US and outside. One of the UN delegates, Sohil Shah pictured above, started College Essayist, to navigate the many components of US college applications.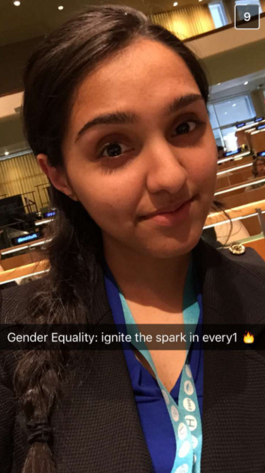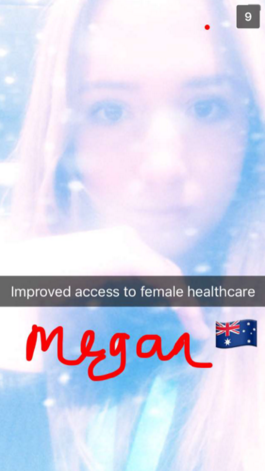 In the US, women earn just 74 cents for every $1 a man earns. On a global scale, women own 1% of the world's wealth though they comprise more than 50% of the world's population. Much of this has to do with access to education. Approximately one quarter of girls in the developing world do not attend school.
3. Protecting the Environment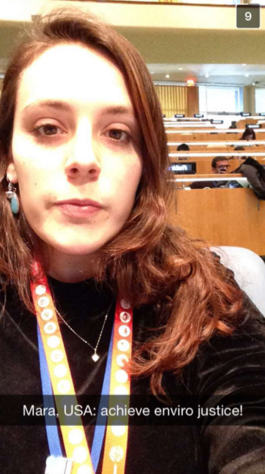 Climate change and water scarcity have been identified as the world's top global risks in the Global Risks Report. According the World Economic Forum, global greenhouse gas emissions have grown by nearly 80% since 1970 leading to intense and more frequent weather events such as droughts, storms and changing rainfall patterns.
4. Alleviating Poverty and Hunger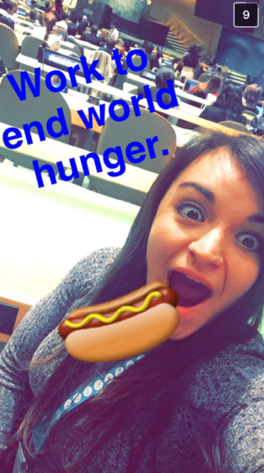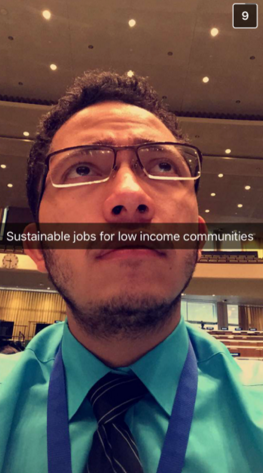 Global poverty is still a huge issue even though it is improving. When it comes to hunger, the proportion of undernourished people in the developing regions has fallen in line with the extreme poverty figures -- down from 23.3% in 1990-1992 to 12.9% in 2014-2016. With that said, however, the global poverty line is still only at $1.25 a day.
Can They Do It?
These student delegates all want to change the world. But will they be able to if they represent the average US college graduate who has $30,000+ in student loan debt? I hope they do.
Get help on paying for college by texting "I want reminders" to NextGenVest's financial aid hotline at 646-798-1745. Follow me @kellypeeler @nextgenvest