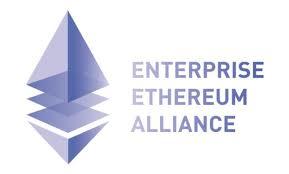 "The future is already here. It's just not evenly distributed"
Today, a new movement – the Enterprise Ethereum Alliance (www.enthethalliance.org) -- was launched in New York. This represents a giant step toward the next generation of technology that will transform banking, business, government, and communications. Ethereum block chain technology cannot be hacked, defrauded, or censored.
Blockchain is a shared ledger technology that solves problems. Ethereum is a blockchain technology (or protocol). And the Ethereum Alliance aims to be to software development what Wikipedia's volunteers are to knowledge: A free platform that the general public or companies can use or modify from its original design then share within the community. This model is about collaboration between peers and brings about more rapid advancement of innovation.
Other blockchain platforms exist – one by IBM and another by Intel -- but neither are not free nor accessible. They are built on the traditional business model of secretive, patented development by an entity for licensing to others. Only their customers benefit.
By contrast, the Ethereum Public Network was established a few years ago and is heavily used, said an Alliance spokesman. That has led to this newly minted Ethereum Alliance of large companies willing to share their innovations. The Alliance hopes to attract hundreds or tens of thousands of developers and is a non-profit entity that will publish and set standards, establish a certification system, and encourage research.
"The founding members of the Enterprise Ethereum Alliance rotating board include Accenture, Banco Santander, BlockApps, BNY Mellon, CME Group, ConsenSys, IC3, Intel, J.P. Morgan, Microsoft, and Nuco," said the Alliance in its press release today.
"Additional founding members include AMIS, Andui, BBVA, BNP Paribas, brainbot technologies, BP, Chronicled, Cisco, Credit Suisse, Cryptape, Fubon Financial, ING, The Institutes, Monax, String Labs, Telindus, Tendermint, Thomson Reuters, UBS, VidRoll, and Wipro, among others," it added.
This model – open source – hopes to advance technologies across business boundaries to realize more economies of scale. In 2016, JP Morgan began opening up its version of Ethereum to speed up innovation for everyone and this has spearheaded with others the Alliance's creation.
Block chain matters to large companies and the public. For instance, "block chaining" the global supply chain network will save billions because physical signatures with pen and paper, or seals and stamps to create authenticity, will be replaced with immutable, digital proof of transaction, title, provenance and time stamp.
In mining, a blockchain digital record can permanently register core samples or contracts; and in trade, a blockchain record will enshrine bills of lading, letters of credit and contractual terms globally.
This new development will change business and personal lives in ways that are incomprehensible to most now. And the Ethereum initiative promises to accelerate this process by eliminating expensive financial, legal, and accounting intermediaries. The blockchain revolution will be just as transformative as was the Internet concerning tele-communications and information.
"This collaborative framework will enable the mass adoption at a depth and breadth otherwise unachievable in individual corporate silos and provide insight to the future of scalability, privacy, and confidentiality of the public Ethereum permission-less network," said the Alliance.
Popular in the Community