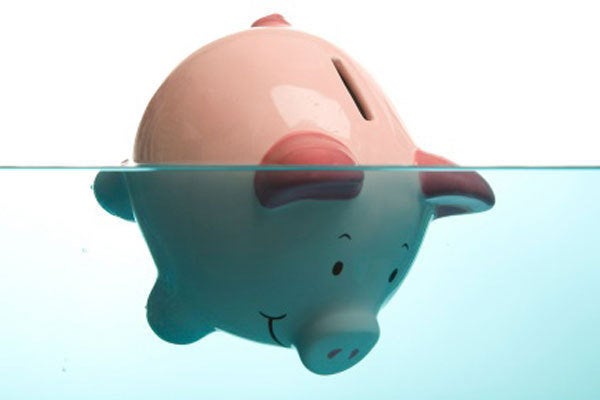 Although the group joined in backing legislation Marion County Prosecutor Carl Brizzi initiated, its efforts at the State House to support its passage have been abysmal. To put it bluntly, it isn't a priority with IE. House Speaker Pat Bauer refused to allow a third reading vote on Brizzi's bias crimes legislation in 2007. The group agreed with that action because it didn't want to hang out Democrats from conservative districts on a vote which might be used against them in their re-election races.
Technically, this quote is generally correct. Technically.
But let's take a closer look at what really happened to Indiana's hate crimes legislation, how abortion zealot Jackie Walorski has held the protections hostage for years, and how it can be avoided this year.
What Really Happened to Indiana's Hate Crimes Legislation
While the article implies that Indiana Equality let Democrats skip voting for the hate crimes bill because they were from conservative districts, a quick check of blog posts and newspaper articles from the past couple of years shows that northern Indiana Republican state legislator Jackie Walorski was the problem. For the past two sessions, she has pushed an amendment to the hate crimes legislation that would add fetuses to the list of protected classes. Hence, if you perform an abortion, you've committed a hate crime.
Nice little trick, isn't it? It's called a "poison pill" amendment. While it really has nothing to do with the original legislation, it's attached by an opponent who knows the bill's supporters can't vote against the amendment without looking pro-abortion. Since Hoosier legislators who represent conservative districts - especially the rural Democrats - don't want to appear as if they're "condoning killing fetuses," the bill has been pulled each and every time.
It's not the hate crimes portion of the hate crimes bill that the legislators oppose. Instead, it's the Republican-sponsored addition of abortion language that nixes the legislation. This gives both conservative Democrats and moderate Republicans a way to wiggle out of either contentious topic.
Instead of blaming Indiana Equality and House Democrats, our best use of time would be convincing Republican and Democrat Hoosier representatives to simply vote down the amendment while loudly pointing out that it isn't germane to the current legislation. Think of the talking points that could be used:
"Wacky Jackie thinks pushing her agenda is more important than punishing someone who targets and kills an elderly person."
"Wacky Jackie is so obsessed with the abortion issue that she's willing to sacrifice victims of violent crimes in pursuit of her far right agenda."
"Wacky Jackie condones attacking minority groups until abortion is outlawed in Indiana."
"Wacky Jackie thinks that abortion providers should be outlawed and providers punished the same as someone who brutally beats, rapes and hangs a black woman because she's African-American."
She's handing out lunacy on a silver platter. Someone take the dish and serve her.
Jackie Walorski and Fundraising Fetuses
All of this could easily be accomplished after Walorski's recent alleged violation of House ethics rules and state law. After a scandal erupted over a surreptitiously taped visit by a pro-life activist claiming to be an underage pregnant teen to a Bloomington Planned Parenthood facility, Wacky Jackie immediately jumped on the condemnation bandwagon by posting several posts to her blog about the case.
I need your prayer and financial support today to continue to mount an offensive for the protection of Hoosier children. I have often told you that you are the world changers and your support makes all the difference in this State. Many of you have asked if I am standing alone on this issue...maybe as a Legislator, but you are my base of support and with all of us we can bring common sense back into this equation of protecting our kids.
The Indiana Democratic Party asked for an investigation of Walorski's fundraising on January 9. From a press release sent to Bilerico-Indiana:
According to IC 3-9-2-12, members of the General Assembly are prohibited from soliciting campaign contributions during the legislative session in odd-numbered years. Furthermore, House Ethics Rules state that a member may not raise money from Organization Day until adjournment in long sessions.

"The rules of the House are more stringent than state statute and were created to prevent this kind of solicitation around legislative activity," [Democratic Party State Chair Dan] Parker said. "The rules are the rules, and even Jackie Walorski must follow them. This is the most blatant attempt to raise money during the prohibited period since the rules were adopted many years ago."

Parker said he wanted to refer the matter first to the House Ethics Committee but hopes that the St. Joseph County Prosecutor will look into the matter if Walorski is found to have violated state law.
Most blatant attempt to raise money during the prohibited period? First, the state law mandated prohibition on soliciting funds was not in effect on December 26th, that was the day the blog post went up. Second, the House Ethics Rule only applies to "events" not solicitations.
The main problem I see with this defense is Wacky Jackie's lack of understanding of the internet. While that post may have gone online on Dec 26, her direct appeal for campaign cash based on a current scandal was still online once the session had started; in fact, it was on the front page of her site. The page has since been deleted from her blog.
..they're attacking me for having the audacity to ask for a formal investigation of the agency that is overlooking rape.
...
It was certainly interesting to learn that of the three people that probably read this blog, the State Democratic Party seems to be following every word I say and are expending time and energy in doing so... Maybe it's time they focus on something that really matters...not personal attacks on a legislator but safety of Hoosier young people at the hands of Planned Parenthood.
The woman just can't stop being preoccupied by possible abortions. Even after a formal investigation has been called to look into complaints surrounding her compulsatory obsession, Jackie Walorski continues to chase her white whale.
Putting Jackie Walorski In a Box
If I can be so bold as to offer advice to the Democrats, I'd suggest pursuing the investigation into Walorski's attempt to raise campaign cash from what she terms "statutory rape and sexual abuse of a 13-yr. old minor."
In reality, there was no crime. The girl was an actor, wasn't pregnant and wasn't 13. The situation was investigated, handled and disciplinary actions were taken by the organization involved. The only possible crime is Representative Walorski's alleged violation of state campaign fundraising statutes and House ethics rules by exploiting the videos under the guise of "protecting Hoosier children."
While she's painting herself out to be a victim, she's the alleged perpetrator of another crime. Democrats should pounce on this opportunity to nail Walorski to the wall by revealing her for what she is: a Bible-thumping anti-abortion nut who uses the issue to advance her personal beliefs over her constituents' lives.
Indiana Democrats should demand that Republican leadership agree to the investigation into Representative Walorski's fundraising problem. Not only would this help to firmly establish Wackie Jackie's guilt or innocence, but it would also help to set a precedent surrounding internet fundraising by state politicians.
Whether or not she's found guilty of House ethics rules, Representative Walorski could retain her seat. She could still offer the poison pill amendment to this year's version of hate crimes legislation. But, this year, Democrats and moderate Republicans can arm themselves to fend off this myopic zealot's attempt to derail protections for some of Indiana's most vulnerable.
If Walorski is found guilty in a court of law, she'd likely resign the seat. If she's found innocent, she'll retain the seat for as long as voters deem she should. Either way, she'll have been exposed and needed legislation can stop being held hostage to her extreme right-wing demands.
Isn't the point to solve the problem? If so, Advance Indiana would be better served by joining Democrats call for an investigation into Wacky Jackie's alleged crimes. Let's not get mired down in partisanship when a solution is staring us in the face.
Paralyzing State Representative Jackie Walorski helps all LGBT Hoosiers - Republican, Democrat and everything in between.
Popular in the Community