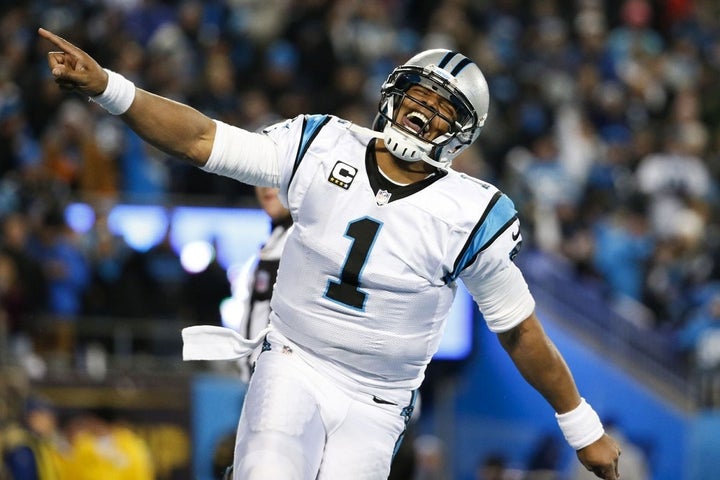 The static charge of anticipation evokes palpable, nearly visible sparks in the air on a warm Thursday night in September.
For self-professed NFL junkies such as myself, the drought from February to September is a pedantic, and sometimes agonizing, sojourn through the increasingly haphazard NBA playoffs and nascent machinations of the MLB regular season, which to this not-so-humble spectator are nigh unbearable.
No. Give me the neo-opiate satisfaction of Earl Thomas nearly decapitating a slot receiver daring to cross the middle of his secondary; Adrian Peterson running roughshod over middle linebackers; Dez Bryant and his improbable catches… or non-catches; J.J. Watt embarrassing offensive linemen; Tom Brady (suspension be damned) artfully continuing the mastery of his craft to the ire and chagrin of everyone outside New England.
For me and those of my ilk, such is the ambrosia on which we subsist. It is our drug of choice. We are hopeless addicts; The Shield™ is our faithful supplier. All hail Fuhrer Goodell.
Tonight's fix is brought to us by Cam Newton, the too-celebratory, yet not emotional enough, pocket passer/scrambler (which is it, network analysts?) who is a transcendently talented, yet allegedly system-produced quarterback who draws seemingly laughable criticisms from his detractors and near-worship level praise from his supporters.
Perhaps Newton could be aptly dubbed the Barack Obama of the NFL. His accomplishments? Largely ignored. His flaws? Magnified. His skin color? Brought into conversations in which it rarely belongs.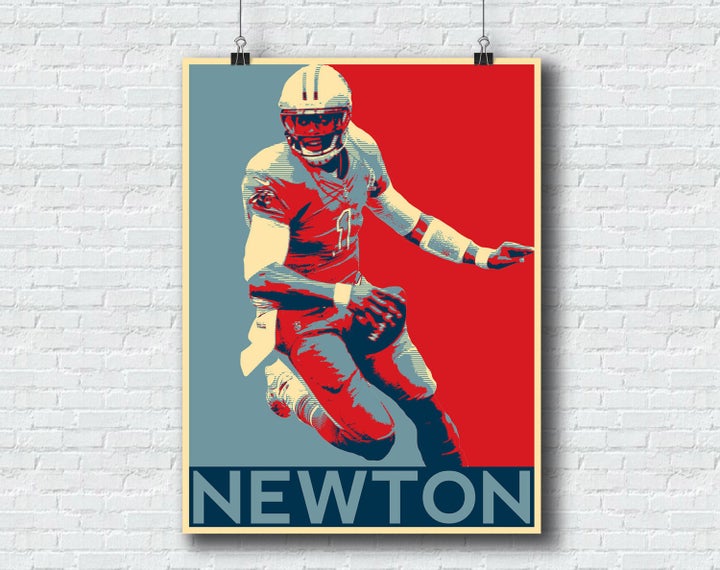 Much like Obama, he came into the league amidst a tidal wave of optimism and expectation, the heralded savior of a Carolina franchise whose most successful season to date had come to a screeching halt in a crushing Super Bowl XXXVIII loss to the Patriots, courtesy of a John Kasay kicking blunder of Norwoodian proportions. The pressure was immediate. Newton was thrust into the spotlight, and he answered the bell with a flashing, pearly grin, Superman poses and yogurt commercials. A marketable star, to be sure. But would he truly become the answer behind center?
Those questions seemed to be erased last season, as Newton led the Panthers to their second Super Bowl appearance, in no small measure due to his MVP campaign. All the indications were that he seemed poised to take the next step, to not only become the smiling face of the franchise, but to assert himself as an elite player and the Panthers as perennial Super Bowl contenders for the foreseeable future.
Then Super Bowl 50 happened.
In what could generously be described as a "poor" performance, Newton and the Panthers offense fell flat in the face of a vicious Denver defense that was in the Carolina backfield so often it could have qualified for resident status. As if that weren't bad enough, a visibly distraught Newton stormed out of his post-game press conference after fielding precious few questions from the media on hand.
Sore loser. Bad sport. Cry baby. The vicious barbs came in fast and furious. In the blink of an eye, the heralded messiah of the Carolina faithful, the God-gifted athlete who would bring black quarterbacking to new heights, and one of the most marketable personas in the NFL found himself at the center of a firestorm. What once seemed like a sure thing was beginning to be called into question again. Was Newton as good as advertised?
To anyone objective, that's an absurd question... but absurdity seems to be the raison d'être of mainstream football press these days. I digress.
Regardless of the validity of such criticisms, Newton now finds himself in the precarious and unthinkable position of being the reigning MVP while simultaneously being asked to prove himself yet again in tonight's Super Bowl rematch. With a win, he can (momentarily) silence his detractors and begin putting the ghosts of Super Bowl 50 to bed. A loss, however, will add a fresh infusion of gusto to those chomping at the bit to tell all of us that he's overrated, can't handle the big moment, and perhaps isn't the avant-garde signal caller that some have advertised.
So as the eyes of the sporting world descend on Denver for the season opener, nearly all of them are squarely fixed on Cam Newton; some with skepticism, others with hope.
Calling all HuffPost superfans!
Sign up for membership to become a founding member and help shape HuffPost's next chapter