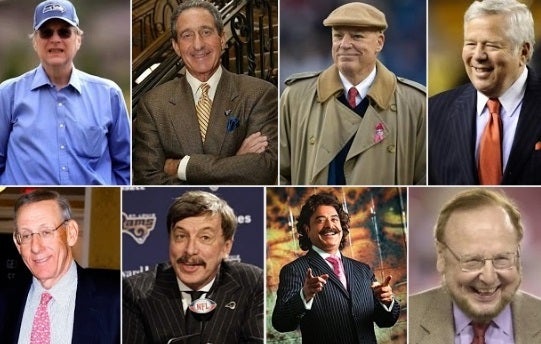 Three NFL executives and one coach recently talked candidly, but requested anonymity, about Colin Kaepernick. They again hotly disputed the notion that Kaepernick isn't unemployed because of his stance on the national anthem, because of his political activism, or because he would be a distraction. He's not in the league, they again said, because he doesn't fit in the offensive scheme that a particular team runs. It's a football decision, pure and simple. The wrinkle this time is that the coaches and management who spoke about Kap got specific and named the teams that have been bandied about as possible fits for him, and then promptly ticked off the reasons why each of these teams passed on him. Again, the decision was purely football, and not fear and politics.
The NFL guys routinely back up their assertion that Kap is unemployed by endlessly saying 1) it's a football decision, and 2) the NFL is not racist because it is overwhelmingly black with lots of black coaches and GMs. Many are making big bucks and often they make key personnel decisions. These are tough arguments to get around. But there's actually a powerful refutation of this that takes the steam out of it. That's by citing the NFL's owners and the Commissioner's own words.
New York Giants owner John Mara gave the first tip off in May. He minced no words when he said that he received tons of angry fan mail warning that if the Giants dared bring Kap in, they would pay dearly for it by a fan shutdown. Mara slightly walked it back months later by saying that he expected Kap to find a spot in the league at some vague, unspecified point in time. But Mara was careful not to imply that that spot would be on the Giants.
Next in the door was Baltimore Ravens owner, Steve Bisciotti. He said that the team was "sensitive" to the issue. Translated, that meant he was listening with a close ear to the fans who, as in New York, loudly said they didn't want him on team. Team President Sam Bass doubled down on Bisciotti's comments. He said that they were carefully monitoring fan reaction. Then there is Jacksonville Jaguar owner Shad Khan. He made news when he said that he was "open" to signing Kap. But he quickly added that the decision was ultimately up to the GM and the coach. Both were stone silent on what they thought of him. But Khan's stated "openness" to signing Kap was just PR talk since he quickly punted the decision to others in his organization who had absolutely no interest in signing Kap.
NFL Commissioner Roger Goodell, for his part, tried mightily to avoid saying anything about Kaepernick. When he was finally cornered on it he first fell back on the standard "it is a football decision" line. But in a far more revealing quip, Goodell made it clear that patriotism and support for the military were a big part of the NFL's culture. He didn't cite Kap as one who went against the grain of that. He didn't have to. Dallas Cowboys owner Jerry Jones did that for him when he made clear that respect for flag and country were huge concerns for his team, "America's team." Jones spoke for many of the other NFL owners.
In the weeks since NFL camps officially opened, there have been Kap team signing rumors all over the place. In each case, it ignites the inevitable momentary flurry of chatter and speculation that Kap could finally find an NFL home. In each case, the talk quickly fizzles out after there is no invitation for a tryout, let alone a signing.
The owners and team managers are right, though, in one respect. Kap isn't in the league, not because of any conspiracy or because the NFL is inherently racist. That's why the NFL watchers can make the argument that with all the big-name, big-money (including, at one-time, Kap himself) black players in the league, you can't call it racist that Kap isn't playing. The answer lay in the NFL's structure. It's not a democracy, but a top down organization run by an entrenched, elite core of billionaire owners who set the tone and determine policy for the league. 
The NFL power brokers have the supreme dominance to enforce their take it-or-leave-it imperium on the players, fans, and politicians. They don't have to huddle behind closed doors and decide to keep Kap out of the NFL. It's simply understood, a gentleman's agreement if you will, that he's not a fit for their league. This has nothing to do with on-the-field needs, and everything to do with the point that it is their league.
Earl Ofari Hutchinson is an author and political analyst. He is an associate editor of New America Media. His forthcoming book, The Trump Challenge to Black America (Middle Passage Press) will be released in August. He is a weekly co-host of the Al Sharpton Show on Radio One. He is the host of the weekly Hutchinson Report on KPFK 90.7 FM Los Angeles and the Pacifica Network.
REAL LIFE. REAL NEWS. REAL VOICES.
Help us tell more of the stories that matter from voices that too often remain unheard.
BEFORE YOU GO