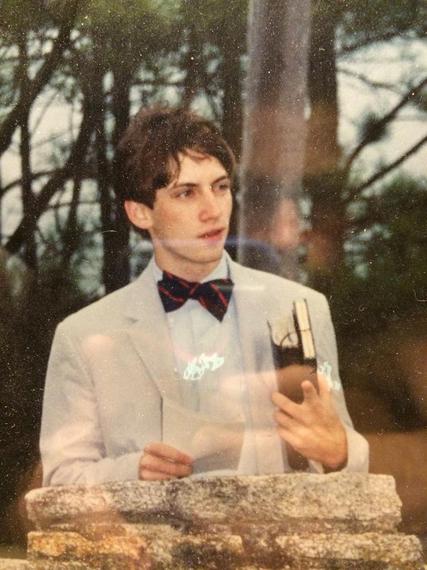 The year was 2008. The spring semester at Southern Baptist Theological Seminary was coming to a close. I sat alone in my room staring at my closet. The depression was overwhelming and I didn't know if I could take it anymore. I tried to get help. Professor after professor told me that my severe depression was a result of my sin and that I needed to truly give my life to Jesus. I tried over and over. One of my secular friends suggested that I get on medication. I just couldn't. I just knew that if I took drugs I would be letting my conservative family and friends down. The bottle of pills that I bought earlier in the night at the local drugstore stared back at me from the closet and invited me to end the suffering. I cried and cried. When the dawn broke, I knew I had made it through the night.
Following two further periods of sustained depression, I sought help against the wishes of many who love me. Pushing through the darkness, I was diagnosed with bipolar disorder and placed on medication. Even with the drugs, suicide has never been far from my mind. The thoughts of ending the suffering revisit me a couple of times per year. I have learned to talk with those thoughts as if they are old friends. The truth is that I have known such thoughts as long as I have known anyone in my life.
I am a pastor. I wish that I could have reached Robin Williams. I would tell him that God loves him and so do I. Alas, it was not to be.

The tragedy of Robin Williams' death has brought me face to face with the realities of my mental condition once more. I have a chronic mental illness that never leaves me totally well. There are many who would never write these words. The constant fears of employment retaliation and general shaming are never far from our minds. We live in a society that refuses to understand us.
The tears are flowing at this point. Our society must take mental illness seriously and not desperately reach for alternative explanations to our plight. We are an oppressed faceless minority. Suicide should not be what it takes for people to notice our presence or provide the resources so many of us so desperately need.
Will you continue to ignore us? Will the mental health facilities continue to be overrun? Will you continue to stigmatize us? We need you.
I believe in the incarnation of God with the suffering.
God is with those who have mental illness.
God has bipolar disorder.
REAL LIFE. REAL NEWS. REAL VOICES.
Help us tell more of the stories that matter from voices that too often remain unheard.